Want to know more?
Read Our Editorial Policy
Did you find this information helpful?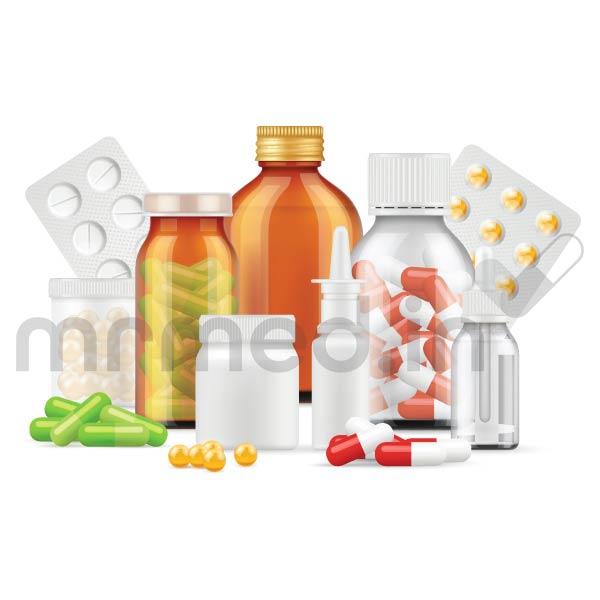 Abacavex L Tablet
Prescription Required
Salt Composition : Abacavir,lamivudine
Manufacturer : AUROBINDO PHARMA LIMITED
Origin of Medicine : India
30 Tablet(s) In A Bottle
---
Introduction to Abacavex L Tablet
Abacavex L tablet is an antiretroviral medication containing the active constituents Abacavir and Lamivudine. Both medications belong to a class of drugs called nucleoside reverse transcriptase inhibitors (NRTIs) and are often used in combination with other antiretroviral drugs as part of highly active antiretroviral therapy (HAART) or combination antiretroviral therapy (cART). It is used to treat HIV-1 infection. HIV-1 is a virus known as Human immunodeficiency virus, which targets and eradicates immune system cells, ultimately weakening the body's defense against infections. If left untreated, it can result in death. While this medication does not offer a complete cure, it effectively lowers the virus levels in your body and boosts the count of CD4 cells in your bloodstream. These cells play a crucial role in assisting your body's fight against infections.
Abacavex L tablets are usually given with other medicines to treat HIV infection. Combining Abacavex L tablet with didanosine is not advisable, as it could raise the chances of experiencing didanosine toxicity. Before taking this medication, it is important to inform your doctor if you have any liver disease, including hepatitis B or C, kidney disease, heart problems, high blood pressure, high cholesterol, diabetes, or if you are overweight. It is crucial not to share personal items like razors or toothbrushes with others, and breastfeeding should be avoided. Consult your doctor for guidance on practising safe sex. The administration of this medicine can potentially result in lactic acidosis, which involves the accumulation of acid in the bloodstream. In individuals with advanced HIV infection and severely compromised immune systems, initiating antiretroviral therapy, including Abacavex L tablet, may lead to an inflammatory response known as immune reconstitution inflammatory syndrome. Close monitoring is necessary in such cases.
---
Uses of Abacavex L Tablet
Treatment of HIV – 1 infection
---
Therapeutic Effects of Abacavex L Tablet
Abacavir, and lamivudine work by inhibiting the reverse transcriptase enzyme, which is necessary for the replication of HIV. By blocking this enzyme, the drugs help to reduce the viral load in the body, slow down the progression of HIV infection, and improve the immune system's function.
---
Interaction of Abacavex L Tablet with other drugs
Inform your healthcare provider about all the medicines you take, including prescription medications, over-the-counter medications, nutritional and vitamin supplements, and herbal products. Certain medications interact with Abacavex L tablet and reduce their effectiveness by causing undesirable side effects. 
---
More Information about Abacavex L Tablet
Store at controlled room temperature, between 20°C to 25°C (68°F to 77°F).
Protect the medicine from light and excessive moisture.
Keep the medicine out of reach of children and pets
Take only a partial dose to compensate for a forgotten dose.
---
How to consume Abacavex L Tablet
To use Abacavex L tablet, follow the prescribed dosage and instructions provided by your healthcare provider. Take the medications as directed, usually orally, with or without food. Do not skip doses or stop taking them without consulting your healthcare provider. Consult your healthcare provider or pharmacist for guidance if you have any questions or concerns.
---
Safety Advices for Abacavex L Tablet
Pregnancy
Abacavex L tablet may cause harm to an unborn baby. Inform your doctor if you are pregnant or planning to get pregnant before taking it. The doctor will explain the potential risks and benefits.
Breast Feeding
Breastfeeding is not recommended because the viral infection can pass through breast milk while taking Abacavex L tablet.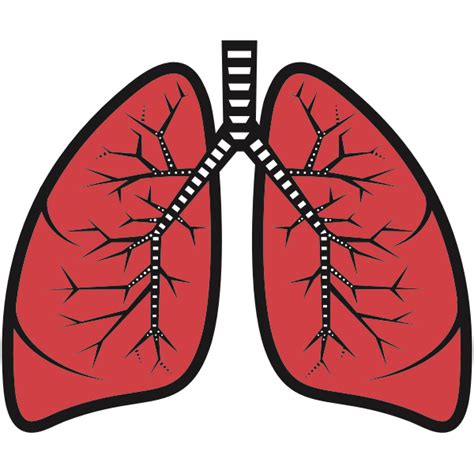 Lungs
It is important to discuss your specific lung condition with your healthcare provider, as they can provide personalized advice based on your medical history and individual needs.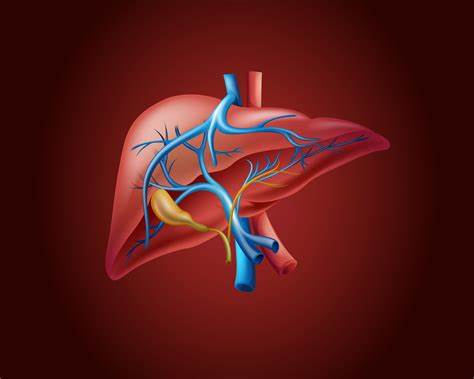 Liver
Abacavex L tablet should be used cautiously in individuals with liver impairment or pre-existing liver disease. This is because this medication is primarily metabolized in the liver, and impaired liver function can affect the metabolism and clearance of the medication from the body.
Alcohol
It is unsafe to drink alcohol while taking Abacavex L tablet. It may reduce the drug's effectiveness and can cause toxic side effects. 
Driving
Abacavex L tablet can cause dizziness. It is recommended to avoid driving and operating heavy machinery during the treatment. 
---
Side Effects of Abacavex L Tablet
Side effects are unwanted symptoms caused by medicines. Even though all drugs cause side effects, not everyone gets them.
Serious
Lactic acidosis (breathing difficulties along with weakness in limbs, stomach pain, vomiting, drowsiness)
Liver problems (yellowing of whites of eyes and skin, urine turns dark, light-colored stools)
Severe allergic reactions (fever, rash, nausea, diarrhea, shortness of breath)
Changes in the immune system
Changes in body fats (lipodystrophy)
Common 
Headache
Nausea
Diarrhea
Fatigue
Insomnia
Abdominal pain
Muscle or joint pain
Skin rash
---
Word of Advice
Follow prescribed dosage and instructions for Abacavex L tablet. Undergo genetic screening for hypersensitivity reactions and seek immediate medical attention if symptoms arise. Watch for lactic acidosis, monitor liver function, and adjust dosages for renal impairment. Be aware of immune reconstitution inflammatory syndrome, pancreatitis symptoms, and changes in body fat distribution. Consider potential drug interactions and consult a healthcare provider regarding use during pregnancy and breastfeeding. The use of this medication in both elderly individuals and children requires special consideration. Adherence and open communication ensure the safe use of this medication.
---
FAQs
Q 1. What is immune reconstitution inflammatory syndrome (IRIS), and how is it managed?
Immune reconstitution inflammatory syndrome can occur when starting antiretroviral therapy, including Abacavex L tablet, in individuals with advanced HIV infection. The sudden onset or worsening of inflammatory conditions characterizes it. The management of IRIS involves treating the underlying infections or inflammatory conditions and providing supportive care.
Q 2. Are there any specific tests or screenings required before starting Abacavex L tablet?
Before starting Abacavex L tablet, it is recommended to undergo genetic screening (HLA-B*5701) to identify individuals at higher risk of a hypersensitivity reaction. This screening helps in determining the suitability of abacavir use.
Q 3. Can Abacavex L tablet be used in patients with pre-existing liver or kidney disease?
Caution should be exercised when using Abacavex L tablet in individuals with pre-existing liver or kidney disease. Close monitoring of liver and kidney function may be necessary, and dose adjustments may be required based on the severity of the impairment.
Q 4. Can Abacavex L tablet be used in patients with hepatitis B or hepatitis C?
Abacavex L tablet can be used in individuals with HIV and hepatitis B or C coinfections. These medications have activity against the hepatitis B virus (HBV) and can help manage both infections simultaneously. However, it's important to consult with a healthcare provider who can assess the specific circumstances and determine the most appropriate treatment approach.
Q 5. Can Abacavex L tablet cause long-term complications?
While Abacavex L tablet are generally well-tolerated, long-term medication use can carry potential risks. Regular monitoring and follow-up with a healthcare provider are important to assess treatment response, monitor for side effects, and manage any potential long-term complications.
Q 6. Can I restart Abacavex L tablet if I previously had a hypersensitivity reaction?
Once a hypersensitivity reaction to Abacavex L tablet has occurred, the medication should not be restarted, as it can lead to a potentially life-threatening reaction. It is crucial to inform all healthcare providers about your hypersensitivity reaction history to prevent accidental re-initiation of abacavir in the future.
---
Fact Box of Abacavex L Tablet
| | |
| --- | --- |
| Molecule name: Abacavir and Lamivudine | Therapeutic class:  Antiviral |
| Pharmacological class: Nucleoside reverse transcriptase inhibitors (NRTIs) | Indications: HIV-1 Infection |
---
References
 KD Tripathi, Essentials of Medical Pharmacology, Antiviral drugs, 7th edition, 2013, 807-808.
Goodman & Gilman's, The Pharmacological Basis of Therapeutics, Antiretroviral agents and treatment of HIV infection, 12th edition, 2011, 1635-1636.
Lupin Healthcare (UK) Limited, Electronic medicines compendium (EMC), [ Revised on April 2023] [ Accessed on 27th May 2023], https://www.medicines.org.uk/emc/landing/status=1 
ViiV Healthcare, US Food, and Drug Administration, [ Revised on May 2019] [ Accessed on 27th May June 2023], https://www.accessdata.fda.gov/drugsatfda_docs/pepfar/090519PI.pdf  
---
Disclaimer
MrMed's primary intention is to ensure that its consumers get information that is reviewed by experts, accurate and trustworthy. The information and contents of this website are for informational purposes only. They are not intended to be a substitute for professional medical advice, diagnosis, or treatment. Please seek the advice of your doctor and discuss all your queries related to any disease or medicine. Do not disregard professional medical advice or delay in seeking it because of something you have read on MrMed. Our mission is to support, not replace, the doctor-patient relationship.
4000+ products
We maintain strict quality controls on all our partner retailers, so that you always get standard quality products.
Secure Payment
100% secure and trusted payment protection
Easy Return
We have a new and dynamic return window policy for medicines and healthcare items. Refer FAQs section for more details.