Want to know more?
Read Our Editorial Policy
Did you find this information helpful?
Abamune Tablet
Prescription Required
Salt Composition : Abacavir
Manufacturer : CIPLA LTD
Origin of Medicine : India
30 Tablet(s) In A Bottle
---
Introduction to Abamune Tablet
Abamune tablet contains the active ingredient Abacavir. It is an anti-retroviral drug that belongs to the family known as nucleoside analog reverse transcriptase inhibitors (NRTIs). It is used to treat HIV (human immunodeficiency virus). HIV-1 is a virus known as the Human immunodeficiency virus, which targets and eradicates immune system cells, ultimately weakening the body's defense against infections. If left untreated, it can result in death. While this medication does not offer a complete cure, it effectively lowers the virus levels in your body and boosts the count of CD4 cells in your bloodstream. These cells play a crucial role in assisting your body's fight against infections.
Do not take Abamune tablet if you are allergic to Abacavir, Trizivir, Triumeq Kivexa, or any of its ingredients.  Before starting the treatment, inform your physician if you have or have had liver disease, hepatitis B or C infection, or kidney problems. Notify your doctor if you are significantly overweight, particularly as a woman. This medicine may increase your chances of getting a heart attack; tell your doctor if you have heart problems, smoke, or other illnesses that may increase your risk of heart diseases, such as high blood pressure or diabetes. Report any symptoms of joint pain, stiffness, and bone problems while taking this medicine. 
---
Uses of Abamune Tablet
Used to treat HIV infection
---
Therapeutic Effects of Abamune Tablet
Abamune tablet works by inhibiting the reverse transcriptase enzyme, which is necessary for the replication of HIV. By blocking this enzyme, the drugs help reduce the viral load in the body, slow the progression of HIV infection, and improve the immune system's function.
---
Interaction of Abamune Tablet with other drugs
Inform your healthcare provider about all your medicines, including prescription, over-the-counter, nutritional, supplements, and herbal products. Certain medications like fampridine interact with Abamune tablet and reduce their effectiveness by causing undesirable side effects. 
---
More Information about Abamune Tablet
Store Abamune tablet at 25°C.
Protect the medicine from light and excessive moisture.
Keep the medicine out of reach of children and pets.
Always look for the expiration date before consuming it.
---
How to consume Abamune Tablet
Take the Abamune tablet as your physician advises. Swallow the tablets whole and intact. This tablet should be taken with food. Your physician will decide the correct dosage and duration based on age, body weight, and disease condition. 
---
Safety Advices for Abamune Tablet
Pregnancy
Do not take Abamune tablet if you are pregnant because this may harm the unborn baby. Inform your physician if you are pregnant, suspecting, or planning to get pregnant during the treatment. If you have taken this medicine while pregnant, your doctor might ask for regular blood tests and other checks to ensure your child is developing properly.
Breast Feeding
Breastfeeding is not recommended in women who are HIV positive and taking Abamune tablet because the medicine passes into the breast milk in small amounts and may harm your baby. Do not breastfeed during the treatment.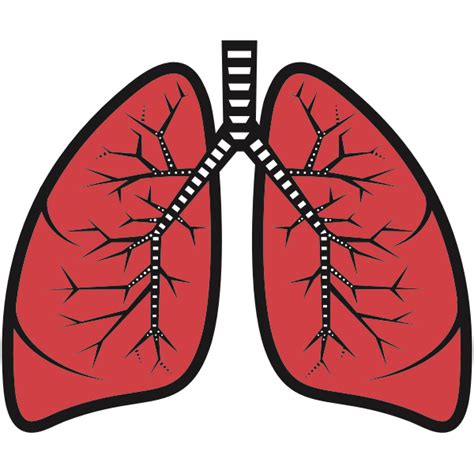 Lungs
It is unknown whether Abamune tablet is safe to be administered in patients with lung diseases. Inform your physician if you have any lung diseases before initiating the therapy.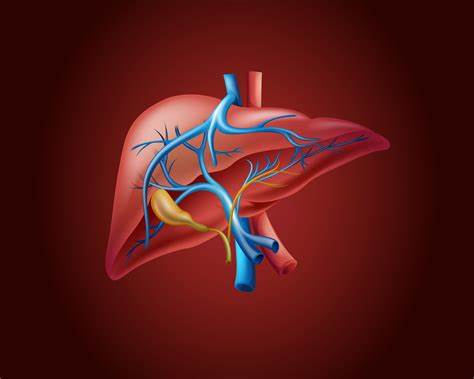 Liver
Abamune tablet should be cautiously administered in patients with liver diseases. Dose adjustments are necessary. However, inform your physician of any liver diseases before initiating the therapy.
Alcohol
It is unknown whether alcohol may interact with Abamune tablet. Inform your physician if you drink alcoholic beverages.
Driving
Abamune tablet can make you dizzy and have other side effects that make you less alert. Do not drive or operate machinery. 
---
Side Effects of Abamune Tablet
Side effects are unwanted symptoms caused by medicines. Even though all drugs cause side effects, not everyone gets them.
Hypersensitivity allergic reaction 
Common 
Insomnia
Headache
Fatigue
Nausea
Headache
Malaise
Fatigue
Vomiting
Sleep disorders
Ear, nose, and throat infections
---
Word of Advice
Follow the prescribed dosage and administration instructions provided by your healthcare professional. Inform your doctor about any known allergies or medical conditions you have before receiving Abamune tablet. If you notice any unexpected or severe side effects, such as difficulty breathing or an allergic reaction, seek immediate medical attention. Inform your healthcare professional about any other medications or supplements you are consuming to avoid potential drug interactions. If you have any concerns regarding the treatment, consult your healthcare professional for information. 
Do not take extra doses or medicine to make up for a missed dose. Using this medicine while you are pregnant can harm your unborn baby. Use an effective form of birth control to keep from getting pregnant. Do not breastfeed while taking this medicine. 
---
FAQs
Q 1. How can I manage side effects while taking Abamune tablet?
If you observe any side effects while taking Abamune tablet, stay hydrated by drinking plenty of fluids. Your medical professional may also recommend over-the-counter or prescription medications to help manage your symptoms. You should contact your physician if your side effects are severe or persistent.
Q 2. Are there any dietary restrictions while taking Abamune tablet?
There are no specific dietary restrictions associated with Abamune tablet. However, it is recommended to maintain a healthy and balanced diet to support overall health and well-being.
Q 3. How long does it take for Abamune tablet to start working?
The time it takes for the Abamune tablet to start working varies from person to person. However, it is important to continue taking the medication as your healthcare provider prescribes to achieve optimal treatment outcomes.
Q 4. How is Abamune tablet taken?
Abamune tablet, Dolutegravir, and Lamivudine are usually taken orally, with or without food. It is important to follow the instructions provided by your healthcare provider or the medication's label for the most appropriate administration guidelines.
Q 5. What are the side effects of Abamune tablet?
The common side effects of Abamune tablet are insomnia, headaches, fatigue, nausea, malaise, vomiting, sleep disorders, and ear, nose, and throat infections.
---
Fact Box of Abamune Tablet
| | |
| --- | --- |
| Molecule name: Abacavir | Therapeutic class:  Anti-retroviral  |
| Pharmacological class: Nucleoside analog reverse transcriptase inhibitors (NRTIs) | Indications: HIV infection   |
---
References
Dr. Reddy's Laboratories (UK) Ltd;  Electronic medicines compendium (emc), [Revised on November 2022] [Accessed 10th August 2023], https://www.medicines.org.uk/emc/files/pil.10525.pdf
Aurobindo Pharma Limited, US Food and Drug Administration, [ Revised on June 2018] [ Accessed on 10th August 2023], These highlights do not include all the information needed to use ABACAVIR TABLETS safely and effectively. See full prescribing information for ABACAVIR TABLETS. ABACAVIR tablets, for oral use Initial U.S. Approval: 1998 (fda.gov)
KD Tripathi, Essentials of Medical Pharmacology, Antiviral drugs, 7th edition, 2013, 807-808.
Goodman & Gilman's, The Pharmacological Basis of Therapeutics, Antiretroviral agents and treatment of HIV infection, 12th edition, 2011, 1635-1636.
---
Disclaimer
MrMed's primary intention is to ensure that its consumers get information that is reviewed by experts, accurate and trustworthy. The information and contents of this website are for informational purposes only. They are not intended to be a substitute for professional medical advice, diagnosis, or treatment. Please seek the advice of your doctor and discuss all your queries related to any disease or medicine. Do not disregard professional medical advice or delay in seeking it because of something you have read on MrMed. Our mission is to support, not replace, the doctor-patient relationship.
4000+ products
We maintain strict quality controls on all our partner retailers, so that you always get standard quality products.
Secure Payment
100% secure and trusted payment protection
Easy Return
We have a new and dynamic return window policy for medicines and healthcare items. Refer FAQs section for more details.