Want to know more?
Read Our Editorial Policy
Did you find this information helpful?
Actilyse 20mg Injection
Prescription Required
Salt Composition : Alteplase
Manufacturer : BOEHRINGER INGELHEIM INDIA PVT LTD
Origin of Medicine : Germany
1 Vial(s)
---
Introduction to Actilyse 20mg Injection
Actilyse 20mg injection contains an active component as Alteplase. It is also known as recombinant tissue plasminogen activator (rt-PA), used to treat certain medical conditions involving blood clots. It is a thrombolytic agent, meaning it helps to break down blood clots. This medication is commonly used to manage acute ischemic strokes, where a blood clot blocks blood flow to the brain, leading to potential brain damage. By administering atelpase within a specific time frame after the onset of stroke symptoms, doctors aim to restore blood flow to the affected brain tissue and reduce the risk of long-term disability. By restoring blood flow to the affected brain area, Actilyse 20mg injection can help minimize the extent of brain tissue damage caused by the stroke. This can lead to a reduction in long-term disability and an improved chance of recovery for stroke patients. As with any medication, this medication can have side effects, and it may not be suitable for every patient. Common side effects include bleeding, particularly in the brain or gastrointestinal tract. Before administering it, usually, doctors assess the patient's medical history and consider any contraindications.
Patients who have a known allergy or hypersensitivity to Actilyse 20mg injection or any of its components should not receive this medication. Patients with significant trauma (head trauma or internal injuries) within the past three months due to an increased risk of bleeding should avoid this medication. This medication is cleared from the body through the liver and kidneys, so caution is advised in patients with severe liver or kidney impairment. Advanced age can increase the risk of bleeding complications with this medication, particularly in patients over 75.
---
Uses of Actilyse 20mg Injection
Actilyse 20mg injection is used to treat the following:
Heart attack
Acute ischemic stroke
Acute massive pulmonary embolism (blood clots in the lung)
---
Therapeutic Effects of Actilyse 20mg Injection
Actilyse 20mg injection converts plasminogen enzyme to plasmin, which helps in breaking down of fibrin present in blood clots, which leads to restoration of blood flow. So it is used in acute ischemic stroke; it dissolves clots, minimizing damage.
---
Interaction of Actilyse 20mg Injection with other drugs
Inform the doctor about your medicines, including prescription, over-the-counter, nutritional or vitamin supplements, and herbal products. Certain medications may interact with Actilyse 20mg injection, reducing effectiveness by causing undesirable side effects. 
---
More Information about Actilyse 20mg Injection
Store at room temperature, between 20°C to 25°C (68°F to 77°F).
Keep away from moisture, heat, and light.
It should not be frozen.
Keep away from children and pets.
---
How to consume Actilyse 20mg Injection
Actilyse 20mg injection is administered intravenously (injection in a vein) under medical supervision. Your healthcare professional will determine the specific dosage and administration guidelines based on your condition and needs.
---
Safety Advices for Actilyse 20mg Injection
Pregnancy
If a pregnant woman requires treatment with Actilyse 20mg injection, then they should consult a healthcare provider. They will weigh the potential benefits of resolving the critical situation against the potential risks to the developing fetus.
Breast Feeding
If you are breastfeeding, it is essential to consult with a healthcare professional for personalized advice and guidance before starting treatment with ateplase.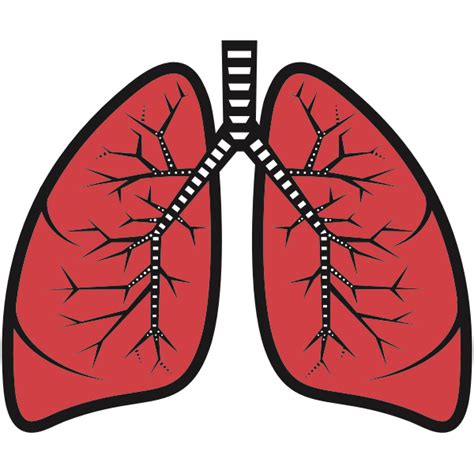 Lungs
Using Actilyse 20mg injection for lung-related conditions requires expert medical care and a multidisciplinary approach. It should only be administered in a hospital setting by healthcare professionals experienced in managing such cases.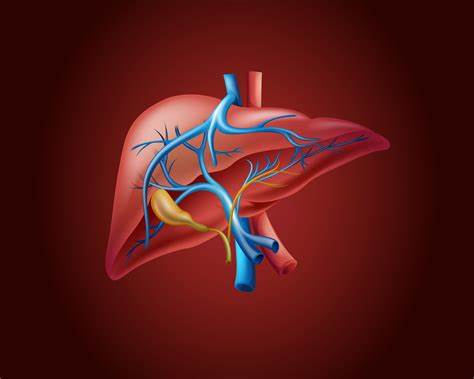 Liver
Using Actilyse 20mg injection in patients with liver impairment requires consultation with a qualified healthcare professional, who will consider the patient's medical history, liver function, and overall risk profile.
Alcohol
Regarding the safety of Actilyse 20mg injection and alcohol consumption, it is generally recommended to avoid consuming alcohol while taking it. Alcohol can have various effects on the body, potentially affecting the cardiovascular system and increasing the risk of adverse reactions.
Driving
Actilyse 20mg injection can cause certain side effects that may impair your driving ability. These side effects can include dizziness, lightheadedness, blurred vision, and transient changes in heart rhythm. These effects can interfere with your concentration, alertness, and coordination, making driving potentially unsafe.
---
Side Effects of Actilyse 20mg Injection
Actilyse 20mg injection cause some side effects like all medications, although not everyone will experience them. 
Serious:
Bleeding
Allergic reactions
Hypotension (low blood pressure)
Cardiac arrhythmias
Hypersensitivity reactions
Common:
Low blood pressure
Chest pain
Fluid on the lungs
Bleeding of the damaged blood vessel
Bleeding at the injection site
---
Word of Advice
Advice regarding Actilyse 20mg injection is to always consult with a healthcare professional before starting or making any changes to your medication regimen. Tell your doctor if you have a history of bleeding disorders, recent surgery or trauma, gastrointestinal bleeding, or other conditions that may increase bleeding risk. Close monitoring of patients is required throughout treatment to detect any bleeding or adverse reactions promptly. It should be used in a hospital setting with access to emergency facilities, and immediate medical care must be available in case of complications. Pregnancy and breastfeeding women should consult a doctor before starting treatment. Advanced age can increase the risk of bleeding complications with this medication, particularly in patients over 75. The dosage adjustment is required in elderly patients.
---
FAQs
Q 1. Is Actilyse 20mg injection effective in all cases of stroke or blood clots?
Actilyse 20mg injection is most effective when administered within the recommended time window and in specific cases of acute ischemic stroke, pulmonary embolism, or acute myocardial infarction. Its use must be carefully evaluated on a case-by-case basis by qualified healthcare professionals.
Q 2. Are there any contraindications for using Actilyse 20mg injection?
Actilyse 20mg injection is contraindicated in certain conditions, such as active bleeding, recent major surgery, intracranial hemorrhage, known hypersensitivity to it, and other situations with an increased risk of bleeding.
Q 3. Are there any specific tests required before administering Actilyse 20mg injection?
Before administering Actilyse 20mg injection, healthcare professionals typically perform brain imaging (CT or MRI) to rule out hemorrhagic stroke, which is a contraindication for this medication use. They may also conduct blood tests to assess coagulation parameters and ensure that the patient meets the necessary criteria for treatment.
Q 4. Is there a reversal agent for Actilyse 20mg injection if bleeding occurs.
There is no specific reversal agent for Actilyse 20mg injection. In case of severe bleeding complications, healthcare professionals may use supportive measures, blood products, or other interventions to manage bleeding. Close monitoring and immediate medical attention are essential to address any adverse events promptly.
Q 5. Can Actilyse 20mg injection be used in children or adolescents?
Actilyse 20mg injection is not approved for use in children or adolescents for stroke treatment. Its use in this population is limited to specific cases and requires expert evaluation and consideration of the risks and benefits.
---
Fact Box of Actilyse 20mg Injection
Molecule name: Alteplase

Therapeutic class: Thrombolytic agent

Pharmacological class: Tissue plasminogen activator (tPA)


 

Indications: 

1. Heart attack

2. Acute ischemic stroke

3. Acute massive pulmonary embolism
---
References
KD Tripathi, Essentials of Medical Pharmacology, Drugs affecting coagulation, bleeding and thrombosis, 7th edition, 2013, 627.
Boehringer Ingelheim International GmbH, European medicines compendium (emc), [Revised on April 2021] [ Accessed on 24th March 2023], https://www.medicines.org.uk/emc/files/pil.10361.pdf
Genentech, Inc, US Food and Drug Administration, [Revised on August 2001] [Accessed on 24th Jult 2023], https://www.accessdata.fda.gov/drugsatfda_docs/label/2001/altegen090401lb.pdf
---
Disclaimer
MrMed's primary intention is to ensure that its consumers get information that is reviewed by experts, accurate and trustworthy. The information and contents of this website are for informational purposes only. They are not intended to be a substitute for professional medical advice, diagnosis, or treatment. Please seek the advice of your doctor and discuss all your queries related to any disease or medicine. Do not disregard professional medical advice or delay in seeking it because of something you have read on MrMed. Our mission is to support, not replace, the doctor-patient relationship.
4000+ products
We maintain strict quality controls on all our partner retailers, so that you always get standard quality products.
Secure Payment
100% secure and trusted payment protection
Easy Return
We have a new and dynamic return window policy for medicines and healthcare items. Refer FAQs section for more details.