Want to know more?
Read Our Editorial Policy
Did you find this information helpful?
Atazor 300mg Capsule
Prescription Required
Salt Composition : Atazanavir
Manufacturer : EMCURE PHARMACEUTICALS LTD
Origin of Medicine : India
30 Capsule(s) In A Bottle
---
Introduction to Atazor 300mg Capsule
Atazor 300mg Tablet is an antiretroviral medication containing the active constituent Atazanavir. Along with other antiretroviral medications, it is utilized to treat HIV-1 infection. The human immunodeficiency virus (HIV-1) targets and kills immune system cells; if left untreated, the body's capacity to fight diseases declines and results in death. Lactose can be found in this medicine. If you are intolerant to sweets, let your doctor know.
Before taking Atazor 300mg Tablet, talk to your doctor if you have liver, kidney, or stomach pain, blood disorders, allergic reactions, or other diseases. HIV. Atazor 300mg Tablet and other antiretroviral drugs can help restore and maintain CD4 cell counts, strengthening the immune system's ability to fight infections.CD4 cells, also known as T-helper cells, are a type of immune cell targeted and depleted by HIV. Do not share your objects, including razors or toothbrushes, with anyone.
---
Uses of Atazor 300mg Capsule
Atazor 300mg Tablet is used to treat HIV -1 Infection.
---
Therapeutic Effects of Atazor 300mg Capsule
The therapeutic effect of Atazor 300mg Tablet lies in its ability to suppress the replication of HIV. As a protease inhibitor, it blocks the activity of the HIV protease enzyme, preventing the production of mature, infectious viral particles. 
By reducing the viral load and slowing down the progression of HIV infection, this antiviral medication helps to preserve immune function, increase CD4 cell counts, and reduce the risk of opportunistic infections. This therapeutic effect allows individuals with HIV to maintain a healthier immune system and improve their long-term outcomes.
---
Interaction of Atazor 300mg Capsule with other drugs
Inform the healthcare provider about all your medicines, including prescription, over-the-counter, nutritional or vitamin supplements, and herbal products. Certain medications may interact with Atazor 300mg Tablet, reducing effectiveness by causing undesirable side effects
---
More Information about Atazor 300mg Capsule
Store at temprature between 20-25°C (68-77°F).
Keep away from moisture, heat, and light.
It should not be frozen.
Keep it in the original packaging.
Keep it away from children and pets.
---
How to consume Atazor 300mg Capsule
Atazor 300mg Tablet Tablet is taken orally. The medication is taken once a day, either with or can be taken without food, as directed by your healthcare provider. Swallow the capsule or tablet whole without crushing or chewing it.
 
---
Safety Advices for Atazor 300mg Capsule
Pregnancy
Pregnant women should consult a doctor before taking Atazor 300mg Tablet.
Breast Feeding
Atazor 300mg Tablet is excreted into breast milk. So it is unsafe to use in breastfeeding.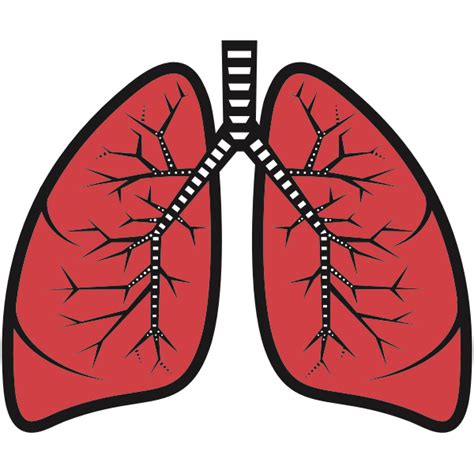 Lungs
If you have a pre-existing lung disease or any concerns about the safety of Atazor 300mg Tablet, it is important to consult your healthcare provider.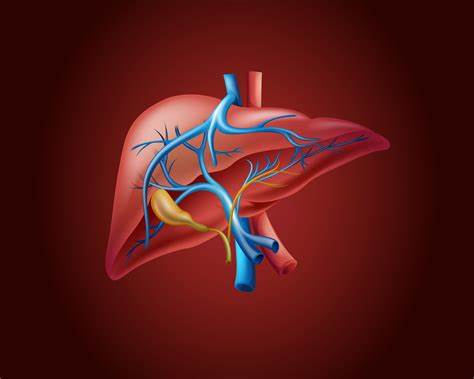 Liver
Atazor 300mg Tablet can potentially cause or worsen liver toxicity and may adversely affect liver function.
Alcohol
Alcohol can interact with Atazor 300mg Tablet in various ways, including increasing the risk of side effects, decreasing the effectiveness of the medication, or causing other harmful interactions. 
Driving
Patients should always monitor their response to the Atazor 300mg Tablet medication and be cautious when driving or operating machinery if they experience any side effects that may impair their ability to do so safely.
---
Side Effects of Atazor 300mg Capsule
Atazor 300mg Tablet causes side effects like all medications, although not everyone will experience them. 
Serious:
Severe skin reactions (Stevens-Johnson syndrome or toxic epidermal necrolysis)
Severe liver problems
Pancreatitis (inflammation of the pancreas)
Immune reconstitution syndrome (a condition where the immune system becomes overactive after starting HIV treatment)
Common:
Fatigue
Headache
Nausea
Insomnia (difficulty sleeping)
Diarrhea
Rash
Abdominal pain or discomfort
Elevated liver enzymes (as detected by blood tests)
---
Word of Advice
It is crucial to prioritize safety when considering using Atazor 300mg Tablet or other medication. Avoid its use during breastfeeding to protect the developing fetus. Cautious should be taken in existing heart conditions or medications that prolong the QT interval. Regular monitoring of blood sugar levels is important for individuals with diabetes. By following these precautions and promptly seeking medical attention for any concerning symptoms, individuals can ensure this medication's safe and effective use and optimize their overall treatment experience.
---
FAQs
Q 1. Can Atazor 300mg Tablet cause changes in body fat distribution?
Yes, Atazor 300mg Tablet, like other HIV medications, can potentially cause changes in body fat distribution. This may include increased fat in the abdomen, breasts, and back of the neck, while the face, arms, and legs may experience fat loss. It is known as lipodystrophy.
Q 2. Is it safe to take Atazor 300mg Tablet with antacids or acid-reducing medications?
Atazor 300mg Tablet should not be taken at the same time as antacids or acid-reducing medications, as they can interfere with the absorption of this medication. It is recommended to separate the doses by a few hours.
Q 3. Can Atazor 300mg Tablet affect hormonal contraceptive effectiveness?
Atazor 300mg Tablet may interact with hormonal contraceptives, such as birth control pills, reducing their effectiveness. Additional or alternative contraceptive methods, such as barrier methods, should be used while taking it. Consult with a healthcare provider for appropriate contraceptive recommendations.
Q 4. Can Atazor 300mg Tablet cause changes in mood or mental health?
In some cases, Atazor 300mg Tablet has been associated with mood changes, including depression and anxiety, if you experience significant changes in mood or mental health while taking it
Q 5. Can Atazor 300mg Tablet be used in children?
Atazor 300mg Tablet can be prescribed for children with HIV infection, but the dosing and usage may differ compared to adults. The decision to use this medication in children should be made by a pediatric HIV specialist, considering factors such as age, weight, and other individual considerations.
Q 6. Can Atazor 300mg Tablet affect fertility or sperm quality?
Limited studies are available on Atazor 300mg Tablet's effects on fertility or sperm quality. While some studies have suggested potential effects on sperm parameters, it is generally considered that the impact on fertility is unlikely. Discuss your fertility or reproductive health concerns while taking this medicine with a healthcare provider.
Q 7. Can Atazor 300mg Tablet be used as monotherapy (as a single drug)?
Atazor 300mg Tablet is typically used as part of combination antiretroviral therapy (ART) to treat HIV infection. It is not recommended as monotherapy, as it may cause drug resistance and reduced treatment effectiveness.
Q 8. Can Atazor 300mg Tablet cause changes in cholesterol or lipid levels?
Yes, Atazor 300mg Tablet has been associated with changes in cholesterol and lipid levels, such as an increase in total cholesterol and triglycerides. Regular monitoring of lipid levels and appropriate management, such as dietary changes or lipid-lowering medications, may be necessary for individuals taking it.
---
Fact Box of Atazor 300mg Capsule
| | |
| --- | --- |
| Molecule name: Atazanavir | Therapeutic class: Anti-viral |
| Pharmacological class: Protease inhibitors. | Indications: HIV - 1 infection |
---
References
Bristol-Myers Squibb, US Food and Drug Administration, [ Revised date: OCT 2011], [ Accessed date: 17 May 2023], https://www.accessdata.fda.gov/drugsatfda_docs/label/2011/021567s026lbl.pdf
Dr. Reddy, Electronics Medicine compendium, [ Revised date: NOV 2018], [ Accessed date: 17 My 2023], https://www.medicines.org.uk/emc/files/pil.10778.pdf
Laurance Brunton, Bruce Chabner, Bjorn Knollman Goodman & Gilman's, The Pharmacological Basics of Therapeutics, Antiretroviral agents and treatment of HIV infection, 12th Edition, 2011, Page: 1623-1660
---
Disclaimer
MrMed's primary intention is to ensure that its consumers get information that is reviewed by experts, accurate and trustworthy. The information and contents of this website are for informational purposes only. They are not intended to be a substitute for professional medical advice, diagnosis, or treatment. Please seek the advice of your doctor and discuss all your queries related to any disease or medicine. Do not disregard professional medical advice or delay in seeking it because of something you have read on MrMed. Our mission is to support, not replace, the doctor-patient relationship.
4000+ products
We maintain strict quality controls on all our partner retailers, so that you always get standard quality products.
Secure Payment
100% secure and trusted payment protection
Easy Return
We have a new and dynamic return window policy for medicines and healthcare items. Refer FAQs section for more details.