Want to know more?
Read Our Editorial Policy
Did you find this information helpful?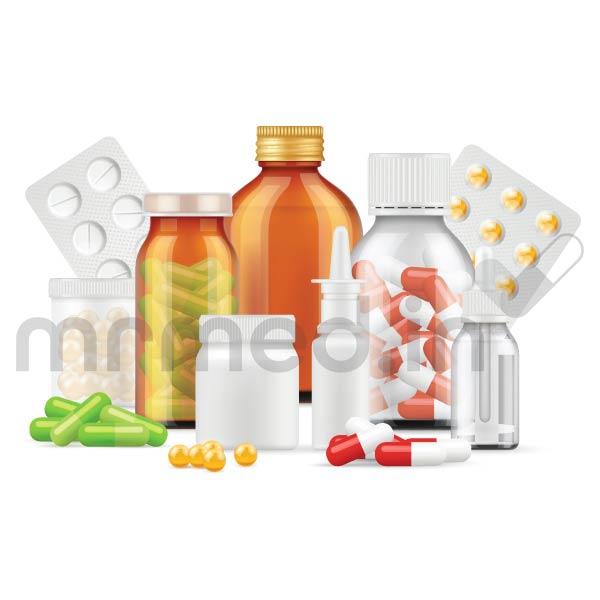 Besponsa 1mg Injection
Prescription Required
Salt Composition : Inotuzumab Ozogamicin
Manufacturer : PFIZER LTD
Origin of Medicine : United States of America
1 Vial(s) Of 20ml
Prepaid Only. Non-Returnable
PAP Information :    Contact us for latest updates.
---
Patient Assistance Programs
No Data
Introduction to Besponsa 1mg Injection
Bespona 1mg injection is an anticancer medication with an active ingredient called Inotuzumab ozogamicin. It is used to treat adults with acute lymphoblastic Leukemia. It is intended when patients have failed to respond to other treatments. Acute lymphoblastic Leukemia (ALL) refers to the accumulation of white blood cells that have not matured due to the abnormal production of white blood cells in the bone marrow.  
Do not take Bespona 1mg injection if you are allergic to Inotuzumab ozogamicin or any other ingredients of this medicine, if you have or have any history with any liver disease, such as venoocculusive disease (damaged liver blood vessels), cirrhosis, nodular regenerative hyperplasia (signs and symptoms of portal hypertension due to chronic use of medicine), or active hepatitis (inflammation of the liver) and blood clot. This medicine is not recommended for children and adolescents.  
Before starting the Bespona 1mg treatment, inform your doctor if you have signs and symptoms of tumor lysis syndrome, a low number of blood cells (neutrophils), elevations in amylase or lipase enzymes, or a history of QT interval prolongation. Notify your doctor if you are pregnant or planning to get pregnant during and after the treatment for up to 8 months. Use effective contraception during and after eight months of treatment for women and five months for men. Discuss with your doctor for more fertility concerns. Certain tests will be taken to monitor the blood cell count, liver enzyme, and QT interval.
---
Uses of Besponsa 1mg Injection
Acute lymphoblastic Leukemia
---
Therapeutic Effects of Besponsa 1mg Injection
Bespona 1mg injection targets a protein called CD22, which is commonly expressed by blood cancer (ALL) cells. After attaching to this protein, this medicine disturbs the DNA of the cancer cells and eventually kills them.
---
Interaction of Besponsa 1mg Injection with other drugs
Inform your healthcare provider about all the medicines you take, including prescription, over-the-counter, nutritional, supplements, and herbal products. In particular, tell your doctor if you are taking medicines for blood pressure or other heart conditions. Certain medications may interact with Bespona 1mg and reduce its effectiveness by causing undesirable side effects. 
---
More Information about Besponsa 1mg Injection
Store Bespona 1mg in the refrigerator (2°C to 8°C)
Do not freeze
keep the injection away from the reach of children and pets.
If you have missed any dosing appointments, inform your doctor and schedule immediately.
---
How to consume Besponsa 1mg Injection
A trained doctor or nurse should only administer it. Do not self-administer the Bespona 1mg injection. Your doctor will decide the dose and duration of your treatment based on the disease severity and other factors. It will be given as an intravenous infusion, and you will be monitored carefully for unwanted side effects. 
---
Safety Advices for Besponsa 1mg Injection
Pregnancy
Your doctor will prescribe Bespona 1mg only if needed, as this medicine might cause harm to the unborn baby. So notify your doctor before starting the preganat if you are preganat or planning to get pregnant. It is advised for women to use contraception during and after the treatment for at least eight months. 
Breast Feeding
It is unsafe to take Bespona 1mg while breastfeeding. Before starting the treatment, notify your doctor if you are breastfeeding. Do not breastfeed during and at least after the two months of the last dose.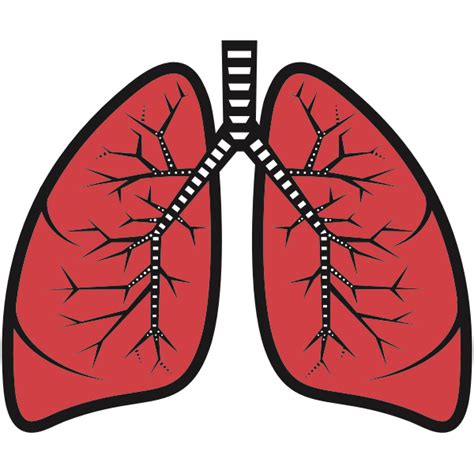 Lungs
It is unknown whether Bespona 1mg is safe to administer in patients with lung problems. Inform your physician if you have any lung disease before starting the treatment. Contact your doctor if you experience any lung-related symptoms.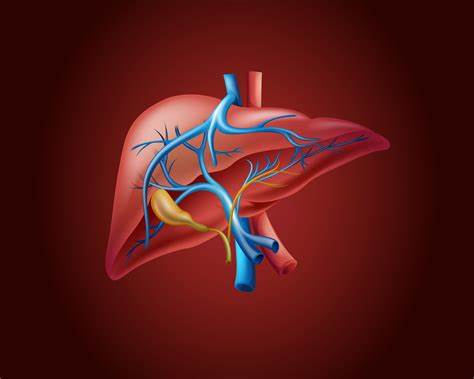 Liver
Inform your physician about any underlying liver disorders before taking Bespona 1mg, as this medication should be used cautiously in liver disease patients. Consult your physician before taking this medicine.
Alcohol
It is unknown whether it is safe to consume alcohol with Bespona 1mg as this medicine makes you feel drowsy. Please consult your doctor for more information.
Driving
It is unsafe to drive while taking Bespona 1mg because this medicine might make you tired. So avoid driving and operating machinery during this treatment.
---
Side Effects of Besponsa 1mg Injection
Side effects are unwanted symptoms caused by medicines. Even though all medications cause side effects, not everyone gets them.
Serious
Breathing trouble
Chills
Rapid weight gain
Abnormal liver function values
Frequent bleeding and bruising
Infusion-related reaction (fever, chill, breathing trouble)
Venoocclusive liver disease (rapid weight gain, right upper abdomen pain, swelling of the liver)
The lower number of blood cells
Tumor lysis syndrome
Changes in the electrical activity of the heart
Common
Anaemia
Tiredness
Infection
Bleeding
Fever
Nausea
Headache
Abnormal blood values
Stomach pain
High bilirubin value
Low appetite
Mouth inflammation
Constipation
Diarrhea
Swelling of abdomen
---
Word of Advice
Dose adjustments will be made based on the response to the treatment. Pre-medicine will be given to reduce the infusion reactions, keep hydrated, and prevent tumor lysis syndrome and other side effects. There is limited information on the safety of Bespona 1mg in renal failure patients; inform your physician if you have kidney disease. Notify your doctor if you experience any side effect symptoms, as your doctor may change the dosage of this medicine or give additional medicine to reduce the effect of the side effects. Men should use effective contraception during and after the last dose of the treatment. 
---
FAQs
Q 1. Why is liver enzyme getting elevated during treatment with Bespona 1mg?
The reason for this elevation is not completely understood, but it is thought to be related to the drug's effects on certain enzymes involved in liver function.
Q 2. Do we have to use contraception even after the treatment with Bespona 1mg?
Yes, it is advised to use effective contraception even after the last dose of Bespona 1mg; 8 months for women and five months for men.
Q 3. What should I inform the doctor about before starting the Bespona 1mg?
Inform about underlying medical conditions, especially the history of blood clots and liver-related conditions, before starting Bespona 1mg.
Q 4. Can I Bespona 1mg in children?
No, Only limited information is available about Bespona 1mg usage in children. So it is advised not to use it in children. Talk to your doctor for more information.
Q 5. Do we have to take any tests during Bespona 1mg treatment?
Yes, your physician might regularly take blood tests to monitor your blood count and liver enzymes. Additionally, an electrocardiogram will monitor your electrolyte during the treatment with Bespona 1mg.
---
Fact Box of Besponsa 1mg Injection
| | |
| --- | --- |
| Molecule name:  Inotuzumab ozogamicin | Therapeutic class: Antineoplastic  |
| Pharmacological class:  Monoclonal antibodies | Indication:  Acute lymphoblastic leukemia |
---
References
Pfizer Limited, Electronic Medicines Compendium (EMC), [Revised on Jan 2021] [Accessed on 04 May 2023], https://www.medicines.org.uk/emc/files/pil.650.pdf
Wyeth Pharmaceuticals Inc., US Food & Drug Administration, [Revised on Aug 2017] [Accessed on 04 May 2023], https://www.accessdata.fda.gov/drugsatfda_docs/label/2017/761040s000lbl.pdf
H.G. Watson, J.I.O. Craig, L.M. Manson, Blood disease, Davidson's Principles and Practice of Medicine, 22nd Edition, 2014, 989-1056.
D. Bhojwani et al., Inotuzumab ozogamicin in pediatric patients with relapsed/refractory acute lymphoblastic Leukemia, Leukemia (2019) 33:884–892, https://www.nature.com/articles/s41375-018-0265-z.pdf
---
Disclaimer
MrMed's primary intention is to ensure that its consumers get information that is reviewed by experts, accurate and trustworthy. The information and contents of this website are for informational purposes only. They are not intended to be a substitute for professional medical advice, diagnosis, or treatment. Please seek the advice of your doctor and discuss all your queries related to any disease or medicine. Do not disregard professional medical advice or delay in seeking it because of something you have read on MrMed. Our mission is to support, not replace, the doctor-patient relationship.
4000+ products
We maintain strict quality controls on all our partner retailers, so that you always get standard quality products.
Secure Payment
100% secure and trusted payment protection
Easy Return
We have a new and dynamic return window policy for medicines and healthcare items. Refer FAQs section for more details.