Want to know more?
Read Our Editorial Policy
Did you find this information helpful?
Cabdual 60mg Tablet
Prescription Required
Salt Composition : Cabozantinib
Manufacturer : INTAS PHARMACEUTICALS LTD
Origin of Medicine : India
30 Tablet(s) In A Bottle
---
Introduction to Cabdual 60mg Tablet
Cabdual 60mg tablet is an antineoplastic drug with an active ingredient called Cabozantinib. It belongs to the medication class known as tyrosine kinase inhibitors. In adults, it is used to treat advanced kidney cancer and locally advanced or metastatic differentiated thyroid cancer. It is also used in treating liver cancer when Sorafenib (anticancer medicine) is no longer working. Usually, this medicine is given in combination with Nivolumab for advanced kidney cancer. It is not recommended for those younger than 18 years.  
Do not consume Cabdual 60mg if you are allergic to Cabozantinib and its other ingredients. Inform your physician if you have liver disease, inflammatory bowel disease, high blood pressure, heart disease, or diarrhea. Notify your doctor about the history of blood clots in the leg or significant bleeding, aneurysm (inflammation of blood vessels), or tears in the blood vessel wall. Inform your physician if you are pregnant or planning to get pregnant. Use effective contraception during and even after the treatment or four months. Discuss more fertility concerns with your doctor. 
Before starting with Cabdual 60mg, notify your doctor if you have a thyroid problem; thyroid functions must be monitored before starting the medicine. Do not forget to inform your physician if you recently had any surgery, including dental surgery, within the last month. Avoid taking grapefruit or grapefruit juice during the treatment as they may increase the level of medicine in the blood. This medicine contains lactose; if you are intolerant to any sugar, inform your doctor before taking the medicine.
---
Uses of Cabdual 60mg Tablet
Advanced renal cell carcinoma
Liver Cancer
Differentiated thyroid cancer
---
Therapeutic Effects of Cabdual 60mg Tablet
It acts against a protein called receptor tyrosine kinases and interferes with cell signaling, ultimately stopping the growth and spread of cancer cells. Cabdual 60mg is indicated alone or in combination with Nivolumab.
---
Interaction of Cabdual 60mg Tablet with other drugs
Inform your doctor about any prescribed medications, over-the-counter medicines, nutritional or vitamin supplements, and herbal products you take or have taken before the treatment. Certain medications such as antibiotics, St, John's Wort, Aliskiren, and other medicine may interact with Cabdual 60mg and can cause undesirable side effects. 
---
More Information about Cabdual 60mg Tablet
Keep out of sight and reach of pets and children
Store protected from light at a temperature not exceeding 30°C.
---
How to consume Cabdual 60mg Tablet
Take Cabdual 60mg as advised by your physician. Usually, this medicine will be given once a day. Do not crush, chew, or open the medicine. Your physician will decide the correct dosage and duration based on age, body weight, and disease condition. Only stop taking this medicine if your doctor advises you to stop.
---
Safety Advices for Cabdual 60mg Tablet
Pregnancy
Cabdual 60mg is unsafe to use during pregnancy as it may harm the unborn baby. Report to your doctor if you are pregnant or think you may be pregnant or planning for the pregnancy before starting the treatment. 
Breast Feeding
Taking Cabdual 60mg while breastfeeding may be unsafe because it may affect the child. Do not breastfeed for at least four months after the treatment. Therefore, talk with your doctor to get more information.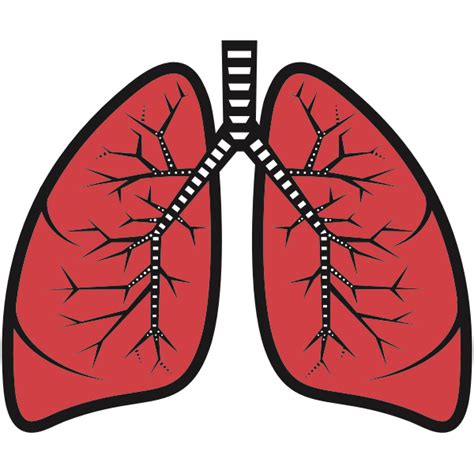 Lungs
It is unknown whether Cabdual 60mg is safe to administer in patients with lung problems. Inform your physician if you have any lung disease before starting the treatment. Contact your doctor if you experience any lung-related symptoms.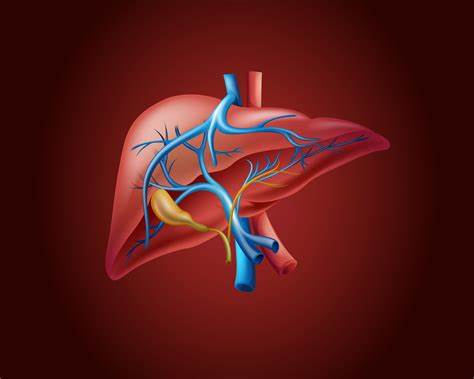 Liver
Inform your physician if you have liver problems because Cabdual 60mg should be used cautiously with this condition.
Alcohol
It is unknown whether consuming alcohol while taking a Cabdual 60mg tablet is safe. Please speak with your physician.
Driving
While taking Cabdual 60mg, it is unsafe to drive or use machines because it may cause nausea, changes in vision, vomiting, etc. Talk to your doctor for more information. 
---
Side Effects of Cabdual 60mg Tablet
Side effects are unwanted symptoms caused by medicines. Even though all drugs cause side effects, not everyone gets them.
Serious
Gastrointestinal perforation
Severe or uncontrollable bleeding
Shortness of breath
Nonhealing wound
Pain in the mouth, jaw/teeth, hand, feet,
Loss of consciousness,
Drowsy
Swelling or sores in the mouth
Blood vomiting
Black stools
Blood in urine
Headache
Coughing blood
Common
Dehydration
Difficulty swallowing
Ringing in the ears
Blood clots in the veins
Fluctuation in the blood sugar levels
The lower level of albumin
Electrolyte imbalance
Increased levels of liver enzymes
Elevated cholesterol levels in the blood
Hair loss
Changes in hair color
Muscle spasm
Skin thickening
Dry skin
Itching
Protein in urine
---
Word of Advice
Oral contraception may be ineffective while under the treatment of Cabdual 60mg. Discuss effective contraception methods with your doctor, along with fertility concerns. Inform your doctor if you have a thyroid problem; thyroid function should be monitored regularly before taking this medicine. Notify your doctor if your face gets colder or tired more commonly or if your voice deepens while taking this medicine. Do not stop the medicine until your doctor advises. Notify your doctor if you experience any serious side effects. You are doctor may change your dose or stop the treatment. Your doctor will inform you if you need any dose adjustments. This medicine is not recommended for children or adolescents.
---
FAQs
Q 1. Can Cabdual 60mg cause a lower level of albumin? One of the common side effects of Cabdual 60mg is the lower level of albumin. If you experience any side, contact your physician immediately. Why is it recommended to use effective contraception during the treatment of Cabdual 60mg? To avoid unwanted pregnancy, it is advised to use effective contraception. Oral contraception may be ineffective, so it is better to discuss effective contraception with your doctor. Why is liver enzyme getting elevated during treatment with Cabdual 60mg? The reason for this elevation is not completely understood, but it is thought to be related to the drug's effects on certain enzymes involved in liver function. The elevation in liver enzymes is generally mild and temporary and typically resolves on its own or with dose adjustment of the Cabdual 60mg tablet. How can I manage diarrhea while taking Cabdual 60mg? If you experience diarrhea while taking Cabdual 60mg, it is important to stay hydrated by drinking plenty of fluids. Your doctor may also recommend over-the-counter or prescription medications to help manage your diarrhea. If your diarrhea is severe or persistent, you should contact your doctor.Is Cabdual 60mg a chemotherapy drug?Yes, Cabdual 60mg is a chemotherapy medication that belongs to the group of Tyrosine kinase inhibitors.
Ipsen Pharma, Electronic Medicines Compendium (EMC), [Revised on July 2022] [Accessed on 25th April 2023], Cabometyx 20 mg Film-coated Tablets - Summary of Product Characteristics (SmPC) - (emc) (medicines.org.uk)Exelixis, Inc., [Revised on Oct 2020] [Accessed on 25th April 2023], https://www.cometriq.com/downloads/Cometriq_Full_Prescribing_Information.pdfGregory A. Brent and Ronald J. Koenig, Thyroid and Antithyroid Drugs, Goodman & Gilman's Pharmacological Basis of Therapeutics, 2018, 787-801.
---
Fact Box of Cabdual 60mg Tablet
Molecule Name: Cabozantinib 
Therapeutic class: Antineoplastics
Pharmacological class: Tyrosine kinase inhibitor

Indications: 

1. Advanced renal cell carcinoma

2. Liver Cancer

3. Differentiated thyroid cancer
---
Disclaimer
MrMed's primary intention is to ensure that its consumers get information that is reviewed by experts, accurate and trustworthy. The information and contents of this website are for informational purposes only. They are not intended to be a substitute for professional medical advice, diagnosis, or treatment. Please seek the advice of your doctor and discuss all your queries related to any disease or medicine. Do not disregard professional medical advice or delay in seeking it because of something you have read on MrMed. Our mission is to support, not replace, the doctor-patient relationship.
4000+ products
We maintain strict quality controls on all our partner retailers, so that you always get standard quality products.
Secure Payment
100% secure and trusted payment protection
Easy Return
We have a new and dynamic return window policy for medicines and healthcare items. Refer FAQs section for more details.