Want to know more?
Read Our Editorial Policy
Did you find this information helpful?
Carzomib 60mg Injection
Prescription Required
Salt Composition : Carfilzomib
Manufacturer : HETERO HEALTHCARE LTD
Origin of Medicine : India
1 Vial(s)
Prepaid Only. Non-Returnable
---
Patient Assistance Programs
Know About PAP
Get financial assistance directly from pharma companies and cover your cost of medicines or get free medicines for the eligible patient with patient assistance programs (PAP). We provide proper guidance assistance to patients getting enrolled in the patient assistance program.
Introduction to Carzomib 60mg Injection
Carzomib 60mg Injection is an anticancer medication containing the active constituent Carfilzomib. It is used to treat a type of cancer called multiple myeloma. Multiple myeloma is a cancer of a white blood cell called the plasma cell. These cells grow uncontrolled and accumulate in the bone marrow, damaging the bones and kidneys. The treatment with this medication reduces symptoms of multiple myelomas, such as bone pain, fatigue, and anemia, improving a patient's quality of life.
Combined with other medications, this medication can significantly increase survival rates in patients with multiple myeloma. It is often used in combination with other medications. Like all medications, it can have side effects. Common side effects include fatigue, nausea, vomiting, diarrhea, fever, and low blood cell counts. Patients need to stay hydrated while taking Carzomib 60mg Injection, as this medication causes dehydration, and dehydration can exacerbate some of the side effects of the medication. It effectively treats multiple myeloma, and the benefits may outweigh the risks for many patients.
---
Uses of Carzomib 60mg Injection
Carzomib 60mg Injection is used to treat-
---
Therapeutic Effects of Carzomib 60mg Injection
Carzomib 60mg Injection is a proteasome inhibitor, which means it works by blocking the action of proteasomes, the enzymes responsible for breaking down proteins in cells. By blocking proteasomes, this medication can prevent the growth and survival of cancer cells, ultimately leading to the death of cancer cells. This can help to slow or stop the progression of multiple myeloma and may improve survival rates for some patients.
---
Interaction of Carzomib 60mg Injection with other drugs
Inform your healthcare provider about all your medicines, including prescription, over-the-counter, nutritional or vitamin supplements, and herbal products. Certain medications may interact with Carzomib 60mg Injection and reduce effectiveness by causing undesirable side effects. 
---
More Information about Carzomib 60mg Injection
Carzomib 60mg Injection should be stored under refrigeration between 2°C to 8°C (36°F to 46°F).
Keep it in the original package until it is ready to use.
Should not be frozen.
Discard any unused portion after 4 hours.
Keep reaching out of children and pets.
---
How to consume Carzomib 60mg Injection
Carzomib 60mg Injection is typically administered as an intravenous (IV) injection in a hospital or clinical setting by a healthcare provider. The exact dosing and frequency of administration will depend on the specific condition being treated and other individual factors, such as the patient's age, weight, and overall health
If a dose is missed, contact your healthcare provider as soon as possible to determine the appropriate course of action. Suppose the missed dose is discovered within a few hours of the scheduled time. In that case, your healthcare provider may recommend administering the missed dose as soon as possible. However, if more than a few hours have passed since the missed dose, your healthcare provider may recommend skipping the missed dose and resuming the regular dosing schedule at the next scheduled time. It's important not to double up on doses to make up for a missed one.
---
Safety Advices for Carzomib 60mg Injection
Pregnancy
Carzomib 60mg Injection is unsafe for pregnant women as it may cause fetal harm. So it is not recommended to take it during pregnancy.
Breast Feeding
It is unknown whether Carzomib 60mg Injection is excreted in human breast milk. So breastfeeding mothers should consult a doctor before taking it.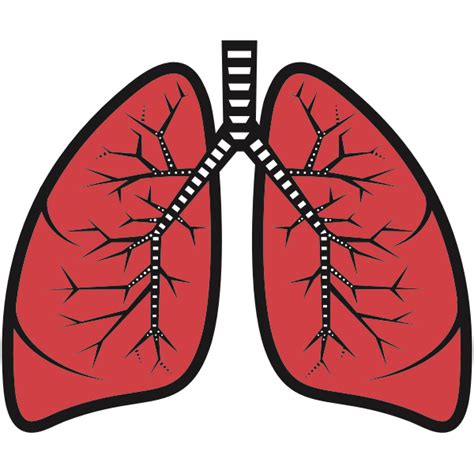 Lungs
Carzomib 60mg Injection can cause lung-related side effects, such as shortness of breath, coughing, and pulmonary hypertension. Patients with pre-existing lung conditions, such as chronic obstructive pulmonary disease (COPD) or interstitial lung disease (ILD), may be at increased risk of these side effects.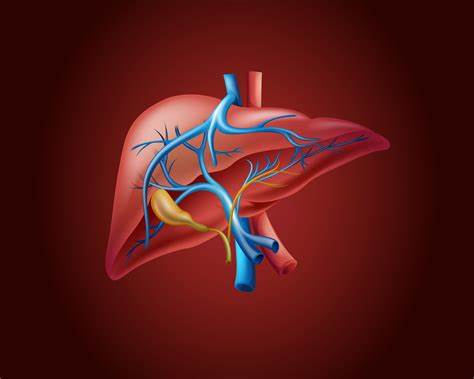 Liver
There is limited information on the use of Carzomib 60mg Injection in patients with severe liver impairment, and caution is advised in this population. If you have liver impairment or a history of liver disease, it is better to consult your healthcare provider before starting treatment.
Alcohol
There is limited information on the interaction between alcohol and Carzomib 60mg Injection. However, it is generally recommended to avoid or limit alcohol consumption during treatment.
Driving
Carzomib 60mg Injection may cause side effects such as fatigue, dizziness, or blurred vision that can impair a patient's ability to drive or operate machinery safely. So you should avoid these activities during treatment with this medication.
---
Side Effects of Carzomib 60mg Injection
Side effects are unwanted symptoms caused by medicines. Even though all drugs cause side effects, not everyone gets them.
Serious:
Cardiac events such as heart failure, heart attack, or arrhythmias
Blood clotting disorders or bleeding
Acute kidney injury
Lung damage or inflammation
Infections
Tumor lysis syndrome (a condition that can occur when cancer cells break down rapidly)
Common side:
Fatigue
Nausea and vomiting
Diarrhea
Low blood cell counts (anemia, low white blood cell count, low platelet count)
Fever
Headache
Difficulty breathing or shortness of breath
Cough
Muscle weakness or pain
Rash
Back pain
---
Word of Advice
It is important to take the Carzomib 60mg Injection as directed by a healthcare professional. Patients should also inform their doctor of any pre-existing medical conditions and any other medications they may be taking. It is important to be aware of the potential side effects and to report any concerns to your healthcare provider. Finally, pregnant or breastfeeding women should consult their doctor before taking it, as the drug may pose a risk to the baby. There are no specific dietary restrictions for patients taking this medication. However, it is generally recommended that patients with cancer maintain a healthy and balanced diet to support their overall health and well-being. Drinking plenty of water and other fluids, such as clear broths or herbal teas, can help to prevent dehydration.
---
FAQs
Q 1. Can Carzomib 60mg Injection be used in combination with other cancer treatments?
Yes, Carzomib 60mg Injection is often combined with other cancer treatments, such as chemotherapy or immunotherapy. Your healthcare provider will determine the most appropriate treatment plan based on the specifics of your cancer diagnosis and individual health status.
Q 2. Can Carzomib 60mg Injection cure multiple myeloma?
While Carzomib 60mg Injection is an effective treatment for multiple myeloma, it is not considered a cure. However, it can help to slow the progression of cancer and improve the quality of life for many patients.
Q 3. Can I take over-the-counter medications while on Carzomib 60mg Injection?
It is important to consult with your healthcare provider before taking any over-the-counter medications while on Carzomib 60mg Injection, as some may interact with the treatment and affect its effectiveness.
Q 4. Will I lose my hair during treatment with Carzomib 60mg Injection?
Hair loss is not a common side effect of Carzomib 60mg injection treatment. However, other side effects, such as fatigue and nausea, may affect your quality of life during treatment.
Q 5. Can I take Carzomib 60mg Injection if I have tuberculosis?
Carzomib 60mg Injection is generally not recommended for use in patients with an active infection, including tuberculosis. This is because this medication can suppress the immune system, which may increase the risk of infection or interfere with the body's ability to fight off an existing infection.
---
Fact Box of Carzomib 60mg Injection
Molecule name: Carfilzomib

Therapeutic class: Anticancer

Pharmacological class: Protease Inhibitor

Indications: 

1. Multiple myeloma
---
References
Amgen Limited, Electronic medicines compendium (EMC), [Revised on August 2021] [ Accessed on 13th April 2023], https://www.medicines.org.uk/emc/files/pil.5061.pdf
Onyx Pharmaceuticals, Inc, US Food and Drug Administration, [Revised on Feb 2019] [ Accessed on 13th April 2023], 
Anderson KC, Munshi NC. Hematologic Malignancies: Multiple Myeloma and Related Plasma Cell Disorders. New York: Springer; 2019.
Kimberly Redic; Carzomib 60mg Injection: A novel agent for multiple myeloma; The Journal of Pharmacy and Pharmacology, [ Revised on Aug 2013], [Accessed on 13th April 2023] https://pubmed.ncbi.nlm.nih.gov/23837578/
---
Disclaimer
MrMed's primary intention is to ensure that its consumers get information that is reviewed by experts, accurate and trustworthy. The information and contents of this website are for informational purposes only. They are not intended to be a substitute for professional medical advice, diagnosis, or treatment. Please seek the advice of your doctor and discuss all your queries related to any disease or medicine. Do not disregard professional medical advice or delay in seeking it because of something you have read on MrMed. Our mission is to support, not replace, the doctor-patient relationship.
4000+ products
We maintain strict quality controls on all our partner retailers, so that you always get standard quality products.
Secure Payment
100% secure and trusted payment protection
Easy Return
We have a new and dynamic return window policy for medicines and healthcare items. Refer FAQs section for more details.