Want to know more?
Read Our Editorial Policy
Did you find this information helpful?
Cresemba 100mg Capsule
Prescription Required
Salt Composition : Isavuconazole
Manufacturer : PFIZER LTD
Origin of Medicine : United States of America
14 Capsule(s) In A Box
---
Patient Assistance Programs
Know About PAP
Program Overview: PFIZER LTD, is dedicated to helping patients in need of Cresemba 100mg tablet. The program aims to provide eligible patients with access to the medication at a more affordable cost.
Program Benefits: Purchase 2 boxes of Cresemba 100mg tablet, and you will receive 1 additional box of Cresemba 100mg tablets. Therefore, if eligible, you will have to pay only Rs. 67,968 for three boxes, which is Rs. 22,656 per box. 
With MrMed's MRP discount of Rs. 9,155 per box and Pfizer's PAP program, the overall savings is over 61 thousand rupees. the total savings on the purchase amount to over 45 thousand rupees.
Eligibility Criteria: To qualify for the Cresemba's Patient Assistance Program (PAP), you must meet specific criteria, including having a valid prescription for Isavuconazole 100mg tablet from an infectious disease specialist and being an Indian patient with a valid identity card. Eligibility is determined based on the diagnosed condition and program-specific requirements.
Contact Information: If you have any questions or need assistance with the application process, our dedicated patient support team is here to help. You can reach us by phone at 89391 69999 or email us at [email protected].
Please note that MrMed is not involved in the PAP program. They offer free consultations to patients to provide information about the program. Patients eligible for the PAP program by Pfizer can avail of it without having to purchase the medication from MrMed.
Introduction to Cresemba 100mg Capsule
Cresemba 100mg capsule belongs to the class of antifungal medication. It is an antifungal medication used for the treatment of certain fungal infections. It belongs to the class of drugs known as triazole antifungals. Cresemba 100mg capsule is primarily used to treat invasive aspergillosis and invasive mucormycosis, which are serious and potentially life-threatening fungal infections that commonly affect individuals with weakened immune systems.
This medicine may cause severe liver problems. It is necessary to take liver function tests before starting the treatment. Inform your doctor prior to the therapy if you have abnormal heart rhythms or severe liver diseases. Stop taking this medicine if you develop any hypersensitive skin reactions. Do not stop taking medicine until your healthcare provider tells you to stop. Tell your healthcare provider about all the prescribed medicines you are recently taking because certain medications may affect how the Cresemba 100mg capsule works.
---
Uses of Cresemba 100mg Capsule
Invasive aspergillosis
Invasive mucormycosis
---
Therapeutic Effects of Cresemba 100mg Capsule
Cresemba 100mg capsule kills or stops the growth of the fungus by disrupting the biosynthesis of ergosterol (an important component of the fungal cell membrane).
---
Interaction of Cresemba 100mg Capsule with other drugs
Inform the doctor about your medicines, including prescription, over-the-counter, nutritional or vitamin supplements, and herbal products. Certain medications may interact with Adenosine, reducing effectiveness by causing undesirable side effects.
---
More Information about Cresemba 100mg Capsule
Store at room temperature, between 20°C to 25°C (68°F to 77°F).
Keep away from moisture, heat, and light.
It should not be frozen.
Keep away from children and pets.
---
How to consume Cresemba 100mg Capsule
Take  Cresemba 100mg capsule in the dose and duration prescribed by your physician. Swallow the capsules with water as a whole. Do not chew, dissolve, open, or crush the capsule. Do not stop taking this medicine without medical advice from the doctor.
---
Safety Advices for Cresemba 100mg Capsule
Pregnancy
Cresemba 100mg capsule may cause harm to an unborn baby. Tell your doctor if you are pregnant or planning to get pregnant before taking this medicine. Use effective birth control methods during treatment and at least after 28 days of the last dose.
Breast Feeding
Breastfeeding should be discontinued if you are taking  Cresemba 100mg capsule. Consult your doctor for potential risks.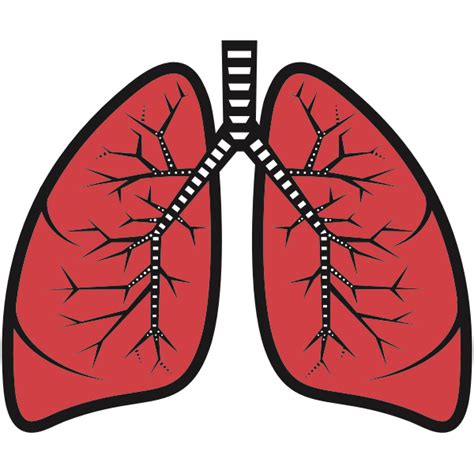 Lungs
Inform your doctor if you have any lung disorders before taking  Cresemba 100mg capsule.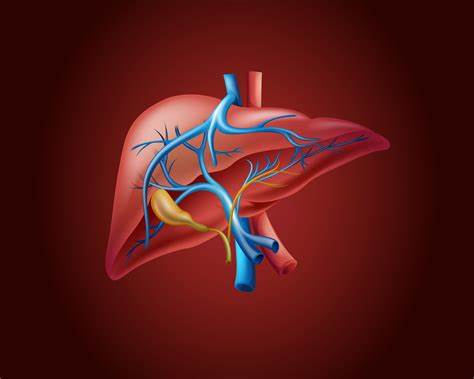 Liver
Inform your doctor if you have any liver disorders before taking  Cresemba 100mg capsule. Your doctor may need to do several liver function tests.
Alcohol
The use of alcohol in combination with Cresemba 100mg capsule is not recommended. Drinking alcohol while taking Cresemba 100mg capsule can increase the risk of certain side effects and may potentially affect the effectiveness of the medication.
Driving
This medicine may cause dizziness. Avoid driving if you are unwell.
---
Side Effects of Cresemba 100mg Capsule
Side effects are unwanted symptoms caused by medicines. Even though all medicines cause side effects, not everyone gets them.
Serious:
Hypersensitive reactions (rash, swelling of lips, mouth, tongue, difficulty breathing)
Blistering of mouth, skin, eyes, or genitals
Liver problems (itchy skin, yellowing of eyes, flu-like symptoms, feeling very tired)
kidney problems
Respiratory problems
Common:
Nausea, vomiting
Diarrhea
Headache
Low potassium levels
Shortness of breath, cough
Swelling of arms, face, ankle, or legs
Constipation
Back pain
Decreased appetite
---
Word of Advice
Inform your doctor if you have an abnormal heart rhythm. your healthcare provider may ask you to take ECG before starting the treatment. If you experience any signs of an allergic reaction, such as rash, itching, swelling, or difficulty breathing, seek immediate medical attention. Pregnant or breastfeeding individuals should consult their healthcare provider before using Cresemba 100mg capsule, as the safety of the medication in these situations is not well-established. Close monitoring by a healthcare professional and adherence to prescribed guidelines are crucial for the safe and effective use of this capsule.
---
FAQs
Q 1. How is the Cresemba 100mg capsule administered?
Cresemba 100mg capsule capsule is administered either orally with or without food. Cresemba 100mg capsule injection is administered as an infusion into the vein.
Q 2. What are Cresemba 100mg capsule side effects?
Nausea, vomiting, diarrhea, headache, decreased appetite, low potassium level in blood, hallucinations, drowsiness, shortness of breath, sudden difficulty in breathing, inflamed veins causing blood clots, rash, itching, chest pain, fatigue, problem at the injection site are some common Cresemba 100mg capsule side effects.
Q 3. Can Cresemba 100mg capsule cause birth defects or harm an unborn baby?
Cresemba 100mg capsule may have the potential to harm an unborn baby. It is important to inform your healthcare provider if you are pregnant or planning to become pregnant. They will weigh the potential benefits and risks and determine the appropriate course of action. If you become pregnant during treatment with Cresemba 100mg capsule, notify your doctor immediately.
Q 4. What should I do if I miss a dose of Cresemba 100mg capsule?
If you miss a dose of Cresemba 100mg capsule, take it as soon as you remember. However, if it is close to the time for your next scheduled dose, skip the missed dose and continue with your regular dosing schedule. Do not take a double dose to make up for a missed one.
Q 5. Can we use Cresemba 100mg capsule in children?
Cresemba 100mg capsule is not to be used in children and adolescents younger than 18 years.
Q 6. How should I take Cresemba 100mg capsule?
Cresemba 100mg capsule is available in both oral and intravenous formulations. The specific dosing instructions will vary depending on the type and severity of the fungal infection being treated. It is important to follow the instructions provided by your healthcare provider or the prescribed guidelines. Take the medication at the same time(s) each day, and complete the full course of treatment as prescribed.
---
Fact Box of Cresemba 100mg Capsule
Molecule: Isavuconazole
Therapeutic Class: Antifungal
Pharmacological Class:  Antifungal Medication

Indications: 

1. Invasive aspergillosis

2. Invasive mucormycosis
---
References
Goodman & Gilman's, The Pharmacological Basis of Therapeutics, Antifungal agents, 12th edition, 2011, 1582.
Astellas Pharma US, Inc, US, Inc, US Food and Drug Administration, [Revised on March 2015] [Accessed on 18th July 2023], https://www.accessdata.fda.gov/drugsatfda_docs/label/2015/207500orig1s000lbl.pdf 
Basilea Pharmaceutica Deutschland GmbH, Electronic medicines compendium (emc), [Revised on Jan 2021] [Accessed on 18th July 2023], https://www.medicines.org.uk/emc/files/pil.5071.pdf
---
Disclaimer
MrMed's primary intention is to ensure that its consumers get information that is reviewed by experts, accurate and trustworthy. The information and contents of this website are for informational purposes only. They are not intended to be a substitute for professional medical advice, diagnosis, or treatment. Please seek the advice of your doctor and discuss all your queries related to any disease or medicine. Do not disregard professional medical advice or delay in seeking it because of something you have read on MrMed. Our mission is to support, not replace, the doctor-patient relationship.
4000+ products
We maintain strict quality controls on all our partner retailers, so that you always get standard quality products.
Secure Payment
100% secure and trusted payment protection
Easy Return
We have a new and dynamic return window policy for medicines and healthcare items. Refer FAQs section for more details.