Want to know more?
Read Our Editorial Policy
Did you find this information helpful?
DACOPLICE 15MG TABLET
Prescription Required
Salt Composition : Dacomitinib
Manufacturer : PFIZER LTD
Origin of Medicine : United States of America
30 Tablet(s) In A Bottle
PAP Information :    Buy for 10 months, Get LIFETIME FREE. Contact us for latest updates.
---
Patient Assistance Programs
No Data
Introduction to Dacoplice 15mg Tablet
Dacoplice 15mg tablet contains the active substance Dacomitinib. It is an antineoplastic drug that belongs to the class tyrosine kinase inhibitor. It is used as a first-line treatment in adults with a type of lung cancer called non-small cell lung cancer which has spread to other parts of the body, and if a test has shown that your cancer has certain changes in a gene called EGFR (epidermal growth factor receptor).  
Do not take Dacoplice 15mg tabletif you are allergic to dacomitinib or any other ingredients of this medicine. Before initiating the treatment, inform your physician if you have any other lung problems because some lung problems may get worse during treatment with this medicine. Report to your doctor immediately if you develop diarrhea, skin rash, or symptoms of jaundice, including yellowing of your skin and eyes, dark or brown urine, and light-colored bowel movements.  
Dacoplice 15mg Tablet is not indicated in children or adolescents under the age of 18 years.  Inform your physician if you have any heart disease, liver disorder, or kidney problems before initiating the treatment. The most common side effects are skin rash, changes in nails, inflamed sore mouth, decreased appetite, dry skin, decreased weight, hair loss, cough, and severe itching of the skin. This medicine is not recommended for pregnant and breastfeeding women.
---
Uses of Dacoplice 15mg Tablet
Metastatic non-small cell lung cancer with positive EGFR
---
Therapeutic Effects of Dacoplice 15mg Tablet
Dacoplice 15mg Tablet is a protein-tyrosine kinase inhibitor that blocks a specific abnormal protein created by a chromosomal abnormality that signals cancer cells to multiply. It inhibits the multiplication and induces cell death in abnormal cancer cells. 
---
Interaction of Dacoplice 15mg Tablet with other drugs
Inform your healthcare provider about all the medicines you take, including prescription medications, over-the-counter medications, nutritional and vitamin supplements, and herbal products. Certain medications may interact with the effects of Dacoplice 15mg Tablet and reduce its effectiveness by causing undesirable side effects. Inform your physician, especially if you are using medicines for any heart disease or psychiatric illness.
---
More Information about Dacoplice 15mg Tablet
Store Dacoplice 15mg Tablet at room temperature ( 20 °C to 25 °C)
keep the injection away from the reach of children and pets.
If you forgot to take a dose, take it as soon as you remember. however, skip the missed dose if it is nearly time for the next dose.
Do not take a double dose to make up a forgotten dose.
Avoid direct contact with crushed tablets with the skin or mucous membrane. If such contact occurs, wash thoroughly.
---
How to consume Dacoplice 15mg Tablet
Your doctor will decide the dose and duration of the treatment based on your disease condition, severity, and other factors. Take the tablets as prescribed by your doctor. Do not break, crush, or chew the tablets. Swallow the tablet whole with a glass of water. Take this medicine with a meal to avoid stomach problems. Take the tablet at about the same time each day.
---
Safety Advices for Dacoplice 15mg Tablet
Pregnancy
Dacoplice 15mg Tablet is unsafe to administer in pregnant women because it may affect the fetus. Inform your physician if you are pregnant, suspect pregnancy, or planning to become pregnant. An effective birth control method is necessary during the treatment and for 17 days after your last dose.  
Breast Feeding
Breastfeeding is not recommended in patients taking Dacoplice 15mg Tablet because the medicine passes into the breast milk in small amounts and may harm your baby.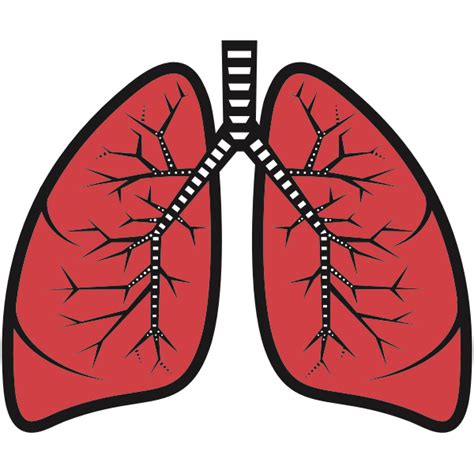 Lungs
It is unknown whether Dacoplice 15mg Tablet can be used in patients with lung disorders. Consult your doctor if you have any lung diseases before starting the treatment.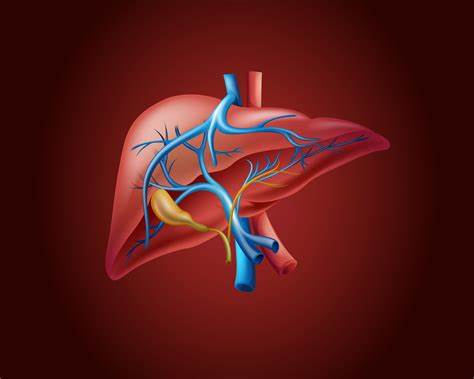 Liver
Dacoplice 15mg Tablet is safe when administered in patients with liver diseases. No dose adjustments are necessary for mild, moderate or severe liver failure. Inform your physician if you have liver problems before initiating the therapy.  
Alcohol
It is not known whether it is safe to consume alcohol with Dacoplice 15mg Tablet. Please consult your doctor.
Driving
Driving or operating heavy machinery is unsafe after taking Dacoplice 15mg Tablet because you may feel dizzy, drowsy, or have eye irritation.
---
Side Effects of Dacoplice 15mg Tablet
Side effects are unwanted symptoms caused by medicines. Even though all drugs cause side effects, not everyone gets them. 
 Common
Hair fall
Inflammation in the nails
Itchy skin
Dry skin
Decreased weight
Decreased appetite
Inflamed and sore mouth
cough 
Serious
Severe itchy skin
Diarrhea
Respiratory illness
---
Word of Advice
This medicine contains lactose. If you have been diagnosed with an intolerance to some sugars, contact your doctor before taking this medicine. Your doctor will regularly do lab tests to check whether the medicine is working. Do not breastfeed during the treatment with this medicine and for 17 days after your last dose. This medicine makes your skin more sensitive to sunlight; wear sunscreen after consulting your doctor. Wear protective clothing before going outdoors. 
---
FAQs
Q 1. How to use Dacoplice 15mg Tablet?
Dacoplice 15mg Tablet is administered orally in the form of a tablet. The dose depends on several factors, including the condition being treated, the patient's weight, the particular regimen being used, and the patient's overall health. It should be taken with food and a large glass of water to minimize gastrointestinal irritation.
Q 2. Since I started using Dacoplice 15mg Tablet, I have noticed rashes and severe itching when I have sun exposure. Is it because of the medicine or the disease?
This medicine may make your skin much more sensitive to sunlight than it normally is. Exposure to sunlight may cause skin rash, itching, redness, or severe sunburn. When you are outdoors, wear protective clothing and use sunscreen with an SPF. Consult your doctor before taking necessary precautions.
Q 3. Can Dacoplice 15mg Tablet cause kidney damage?
Yes, when taken for a longer period the medicine may cause damage to your kidneys. Your doctors may recommend you take a routine blood tests to assess your kidney function.
Q 4. When is the best time to take Dacoplice 15mg Tablet?
Take the tablet as prescribed by your doctor. Take Dacoplice 15mg Tablet at the same time every day. It is usually taken with a meal and a large glass of water to avoid stomach problems.
Q 5. Does Dacoplice 15mg Tablet affect memory?
Memory impairments have been only reported in limited studies. Consult your doctor immediately if you have any trouble concentrating.
---
Fact Box of Dacoplice 15mg Tablet
| | |
| --- | --- |
| Molecule name: Dacomitinib | Therapeutic class: Antineoplastics |
| Pharmacological class: Tyrosine kinase inhibitor | Indications: Non-small cell lung cancer |
---
Disclaimer
MrMed's primary intention is to ensure that its consumers get information that is reviewed by experts, accurate and trustworthy. The information and contents of this website are for informational purposes only. They are not intended to be a substitute for professional medical advice, diagnosis, or treatment. Please seek the advice of your doctor and discuss all your queries related to any disease or medicine. Do not disregard professional medical advice or delay in seeking it because of something you have read on MrMed. Our mission is to support, not replace, the doctor-patient relationship.
4000+ products
We maintain strict quality controls on all our partner retailers, so that you always get standard quality products.
Secure Payment
100% secure and trusted payment protection
Easy Return
We have a new and dynamic return window policy for medicines and healthcare items. Refer FAQs section for more details.