Want to know more?
Read Our Editorial Policy
Did you find this information helpful?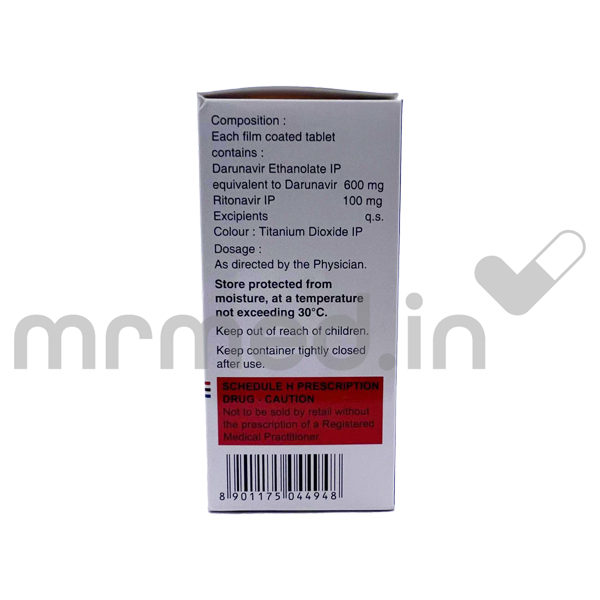 DAREIT R TABLET
Prescription Required
Salt Composition : Darunavir,ritonavir
Manufacturer : AUROBINDO PHARMA LIMITED
Origin of Medicine : India
60 Tablet(s) In A Bottle
---
Introduction to Dareit R Tablet
Dareit R Tablet contains the active ingredient Darunavir + Ritonavir. It is a combination of antiretroviral drugs that belong to the class of medications called protease inhibitors. It is used to treat HIV infection by increasing the immunity in adults and children of three years or older; However, this medicine doesn't cure HIV, but it may lower the chance of developing acquired immunodeficiency syndrome (AIDS) and HIV-related conditions. 
Do not take Dareit R Tablet if you are allergic to Darunavir + Ritonavir or any of the other ingredients. Inform your physician if you have liver diseases, such as hepatitis B or C injection. Notify your doctor if you have diabetes because this medicine might increase the sugar level in the blood. Contact your physician immediately if you notice any symptoms of infections (enlarged lymph nodes and fever), musculoskeletal problems (joint aches, stiffness, and pains, particularly in the hip, knee, and shoulder, and difficulty in movement. 
Inform your physician if you are 65 years or older. Inform your physician if you are pregnant, suspecting, or planning to get pregnant before initiating the treatment with this medicine. Use effective contraception during the treatment. Common side effects of this medicine are swelling in the face, and feet, rash, abdominal pain, diarrhea, nausea, vomiting, backpain, and dizziness. Inform your physician if you face any of these symptoms for a longer period.``
---
Therapeutic Effects of Dareit R Tablet
Dareit R Tablet Tablet is an antiviral combination of medicine that belongs to the category of protease inhibitors. The protease enzyme forms the final protein structure of the HIV. Darunavir and Ritonavir work by inhibiting the action of protease enzymes and leads to the formation of HIV proteins with poor morphology. This, in turn, stops the replication of the virus.
---
Interaction of Dareit R Tablet with other drugs
Inform your healthcare provider about all the medicines you take, including prescription medications, over-the-counter medications, nutritional and vitamin supplements, and herbal products. Certain medications interact with Dareit R Tablet and reduce its effectiveness by causing undesirable side effects. 
---
More Information about Dareit R Tablet
Do not store Dareit R Tablet above 25°C
Protect the medicine from light and excessive moisture.
Keep the medicine out of reach of children and pets
If you forgot to take the tablet, take your next dose at the scheduled time. Do not take a double dose to make up for a forgotten dose.
---
How to consume Dareit R Tablet
It is an orally available prescription drug. Your doctor will decide the dose and duration of Dareit R Tablet based on the disease condition and other factors such as body weight and age. Always take this medicine as prescribed by your doctor. Take the tablet at the same time, with or without food. Do not break, chew, crush, or break the tablet. Swallow the whole tablet with a glass of water. 
---
Safety Advices for Dareit R Tablet
Pregnancy
Do not take Dareit R Tablet unless your doctor advised to take these tablets because this may harm the unborn baby. Inform your physician if you are pregnant, suspecting, or planning to get pregnant during the treatment.
Breast Feeding
Breastfeeding is not recommended in patients taking Dareit R Tablet because the medicine passes into the breast milk in small amounts and may harm your baby. Do not breastfeed during the treatment.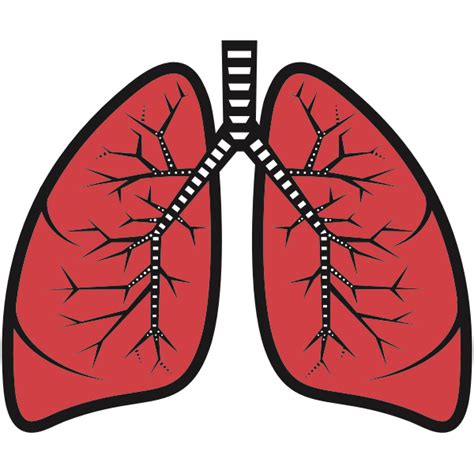 Lungs
It is unknown whether Dareit R Tablet is safe to be administer in patients with lung diseases. Inform your physician if you have any lung diseases before initiating the therapy.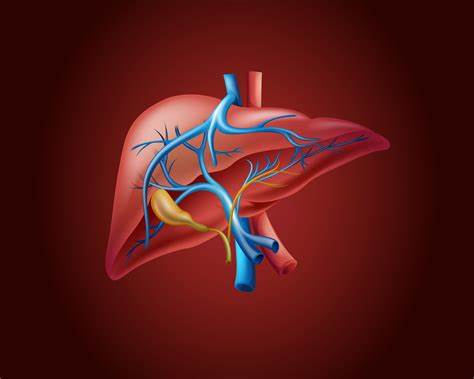 Liver
Dareit R Tablet should be cautiously administered in patients with liver diseases. Dose adjustments are necessary. However, inform your physician if you have any liver diseases before initating the therapy.
Alcohol
It is unsafe to drink alcohol while taking Dareit R Tablet. It may reduce the effectiveness of the drug and can cause toxic side effects.
Driving
Dareit R Tablet may cause dizziness. It is not recommended to drive or operate heavy machinery after consuming this tablet.
---
Side Effects of Dareit R Tablet
Side effects are unwanted symptoms caused by medicines. Even though all drugs cause side effects, not everyone gets them.
Serious
Heart problems
Severe skin reactions
Pancreatitis
Increased risk of bleeding
Liver problems
Diabetes
Common 
Skin rash
Nausea, vomiting
Swelling in the face and body
Abdominal pain, diarrhea
Back pain
Dizziness
Cough, pain in throat
---
Word of Advice
Discuss effective contraception methods with your doctor, along with fertility concerns. Dareit R tablet might reduce its effectiveness in contraception; alternative methods of non-hormonal contraception are recommended. Do not stop the medicine until your doctor advises. Regular blood tests are recommended to evaluate your liver function and hepatitis B virus level. Notify your doctor if you experience any serious side effects. You are doctor may change your dose or stop the treatment. 
Take your medicine as directed. Your dose may need to be changed several times to find what works best for you. your doctor has prescribed at the right time of day and in the correct order. Do not stop using your medicine unless your doctor tells you to. Your immune system may get stronger when you start taking HIV medicines. This could cause a hidden infection in your body to become active. Tell your doctor right away if you notice any changes in your health.
---
FAQs
Q 1. Is Dareit R Tablet a cure for HIV?
Dareit R Tablet is not a cure for HIV. It is an antiretroviral medication that helps control the viral load and slow down the progression of HIV infection. It is essential to continue taking the medication as prescribed, even if you feel well, to maintain the effectiveness of the treatment.
Q 2. What should you do if you missed a dose of Dareit R Tablet?
If you miss a dose of Dareit R Tablet, take one as soon as you remember. However, if it is almost time for the next dose, skip the missed dose and continue with the scheduled dose. Do not take two doses to make up for the missed dose.
Q 3. When should you report to your healthcare provider?
Reach out to your healthcare provider if you notice unusual blisters, extreme tiredness, yellowing of skin or eyes, mouth sores, dark urine, fever or conjunctivitis.
Q 4. What are the required laboratory parameters prior to starting this treatment?
If you are an adolescent or adult of childbearing potential, your healthcare provider will perform a pregnancy test before prescribing this treatment. Other prominent tests include test for HBV infection, blood sugar levels, liver and kidney parameters.
Q 5. Does treatment with Dareit R tablet cause diabetes?
Dareit R Tablet leads to increase in blood glucose and the new onset of diabetes. Tell your physician if you notice extreme thirst or urination during this treatment.
---
Fact Box of Dareit R Tablet
| | |
| --- | --- |
| Molecule name: Darunavir + Ritonavir  | Therapeutic class:  Anti-retroviral  |
| Pharmacological class: Protease inhibitors | Indications:  HIV infection  |
---
References
Janssen Pharmaceuticals, [Revised on Apr 2022] [Accessed on 20th May 2023], https://www.janssenlabels.com/package-insert/product-monograph/prescribing-information/PREZISTA-pi.pdf
AbbVie Corporation, [Revised on 5th Jul 2021] [Accessed on 20th May 2023], https://www.abbvie.ca/content/dam/abbvie-dotcom/ca/en/documents/products/NORVIR_PM_EN.pdf
KD Tripathi, Antiviral Drugs (Anti-retrovirus), Essentials of Medical Pharmacology, 8th Edition, 2019, 860-872.
Capetti et al., A dual regimen of ritonavir/darunavir plus dolutegravir for rescue or simplification of rescue therapy: 48 weeks' observational data, BMC Infectious Diseases (2017) 17:658, https://bmcinfectdis.biomedcentral.com/counter/pdf/10.1186/s12879-017-2755-4.pdf
---
Disclaimer
MrMed's primary intention is to ensure that its consumers get information that is reviewed by experts, accurate and trustworthy. The information and contents of this website are for informational purposes only. They are not intended to be a substitute for professional medical advice, diagnosis, or treatment. Please seek the advice of your doctor and discuss all your queries related to any disease or medicine. Do not disregard professional medical advice or delay in seeking it because of something you have read on MrMed. Our mission is to support, not replace, the doctor-patient relationship.
4000+ products
We maintain strict quality controls on all our partner retailers, so that you always get standard quality products.
Secure Payment
100% secure and trusted payment protection
Easy Return
We have a new and dynamic return window policy for medicines and healthcare items. Refer FAQs section for more details.