Want to know more?
Read Our Editorial Policy
Did you find this information helpful?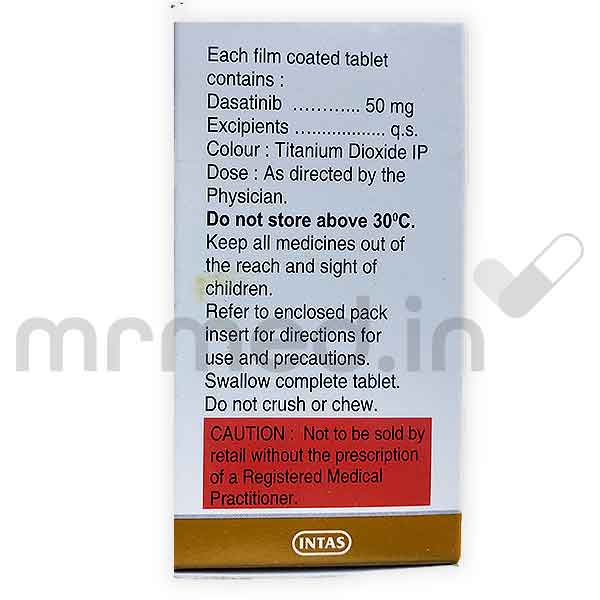 Daslemia 50mg Tablet
Prescription Required
Salt Composition : Dasatinib
Manufacturer : INTAS PHARMACEUTICALS LTD
Origin of Medicine : India
60 Tablet(s) In A Bottle
---
Introduction to Daslemia 50mg Tablet
Daslemia 50mg tablet consists of the active ingredient Dasatinib. It is prescribed for adults and children above one year of age with Chronic Myeloid Leukemia. This medicine is used to treat newly diagnosed Philadelphia chromosome-positive (Ph+) chronic myeloid leukemia (CML) in the chronic phase and Ph+ acute lymphoblastic leukemia in patients resistant to other therapies. Chronic Myeloid Leukemia refers to a type of blood cancer that makes the body produce too many white blood cells that happen due to alteration in the Philadelphia chromosome. Acute Lymphoblastic Leukemia is the most common form of blood cancer that affects children. In this case, the lymphocytes of white blood cells multiply too quickly and live too long. 
The common side effects that are likely to associate with Daslemia 50mg tablet are diarrhea, headache, cough, rash, nausea, tiredness, vomiting, muscle pain, weakness, low appetite, and high or low blood pressure. Inform your doctor if these side effects disturb or persist you. 
Inform your doctor if you are allergic to Dasatinib and its ingredients. Before starting treatment with this medication, you should let your physician know if you have liver or heart problems, breathing difficulties, chest pain, cough, hepatitis B infection, or bleeding problems. This medicine could cause a severe reduction in the number of platelets, WBC, or RBC in the blood. Ensure that your physician monitors your blood levels at regular intervals. Tell your healthcare professional about all the medicines you take, including prescription and over-the-counter medicines, vitamins, antacids, and herbal supplements. It is not recommended for children below one year of age.
---
Uses of Daslemia 50mg Tablet
Daslemia 50mg tablet is indicated for the following conditions
Children and adults with chronic myeloid leukemia.
Adults with Philadelphia chromosome-positive acute lymphoblastic leukemia (Ph+ ALL) with resistance to prior therapy.
---
Therapeutic Effects of Daslemia 50mg Tablet
Daslemia 50mg tablet works by preventing the abnormal protein from signaling the growth of cancer cells. This aids in preventing or reducing the spread of cancer cells.
---
Interaction of Daslemia 50mg Tablet with other drugs
Inform your doctor about any prescribed medications, over-the-counter medicines, nutritional or vitamin supplements, and herbal products that you are taking or have taken before the treatment. Certain medications may interact with Daslemia 50mg tablet and can cause undesirable side effects. 
---
More Information about Daslemia 50mg Tablet
Store protected from light at a temperature not exceeding 30c.
---
How to consume Daslemia 50mg Tablet
Take the tablet with or without food at the same time each day. Do not break, crush or chew the tablet. Your doctor will decide the dose and frequency of Daslemia 50mg tablet administration based on your disease severity and other factors. Do not stop taking the tablet without consulting your healthcare professional. 
---
Safety Advices for Daslemia 50mg Tablet
Pregnancy
Daslemia 50mg tablet is not recommended during pregnancy unless necessary. Your physician will discuss the potential risk during pregnancy. Women should use effective birth control during treatment and 30 days after the final dose. 
Breast Feeding
It is not recommended to breastfeed while taking Daslemia  50mg tablet as it is unknown whether this medication passes into breast milk. You should not breastfeed during treatment and for 2 weeks after your final dose.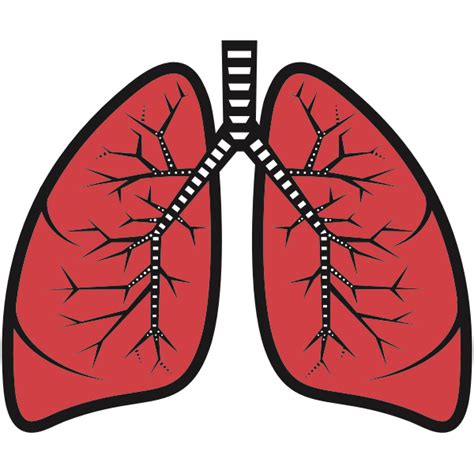 Lungs
It is unknown whether Daslemia 50mg tablet is safe to administer in patients with lung problems. Inform your physician if you have any lung disease before starting the treatment.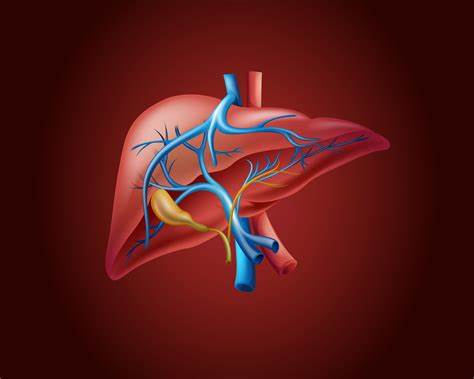 Liver
Inform your physician before starting this treatment if you have liver diseases. Your physician will prescribe a dose accordingly.
Alcohol
It is not known whether it is safe to consume alcohol with Daslemia 50mg tablet. Consult your doctor for advice.
Driving
Avoid driving or using machinery if you experience symptoms like breathlessness or altered consciousness.
---
Side Effects of Daslemia 50mg Tablet
Side effects are unwanted symptoms caused by medicines. Even though all drugs cause side effects, not everyone gets them. 
Serious
Unusual bleeding or bruising
Rapid heart rate
Changes in consciousness or speech
Breathlessness and swelling all over the body
Fever or signs of infection
Fluid retention
Heart problems
Myelosuppression
Severe allergic reaction
Common
Diarrhea
Headache
Cough
Rash
Nausea, tiredness, vomiting
Muscle pain, weakness
Low appetite
High or low BP
---
Word of Advice
It is advised to use effective contraceptives for both men and women, taking Daslemia 50mg tablet during treatment and 30 days after the last dose. Monitor your blood pressure regularly while taking this medication. Inform your doctor if you notice blood in your urine or stools. If you take an antacid medicine, take it 2 hours before or 2 hours after taking this tablet. 
---
FAQs
Q 1. Can children use Daslemia 50mg tablet?
Daslemia 50mg tablet is not recommended for children under the age of one.
Q 2. Can Daslemia 50mg tablet cause hair loss?
Yes, Hair loss is one of the common side effects of taking Dosatinib. Consult your doctor for advice if these side effects disturb or persist.
Q 3. Is Daslemia 50mg tablet a chemotherapy drug?
Yes, Daslemia 50mg tablet is a chemotherapy medication that belongs to the group of Tyrosine kinase inhibitors.
Q 4. Should Daslemia 50mg tablet be taken with food?
Yes, Daslemia 50mg tablet can be taken with or without food. Do not take this medication with grape fruit and its juices.
Q 5. Which population is contraindicated from taking Daslemia 50mg tablet?
Daslemia 50mg tablet is contraindicated for pregnant and breastfeeding women and children whose ages below one year. It is not recommended if you are allergic to Dasatinib and its ingredients.
---
Fact Box of Daslemia 50mg Tablet
Molecule Name: Dasatinib
Therapeutic class: Anti-neoplastics
Pharmacological class: Tyrosine kinase inhibitor

Indications: 

1. Myeloid leukemia 

2. Philadelphia chromosome-positive acute lymphoblastic leukemia 
---
References
Bristol-Myers Squibb Pharma, Electronic Medicines Compendium (EMC), [Revised on Mar 2022] [Accessed on 1st Dec 2022], https://www.medicines.org.uk/emc/files/pil.7745.pdf
Bristol-Myers Squibb Company, [Revised on Jun 2021] [Accessed on 1st Dec 2022], https://packageinserts.bms.com/ppi/ppi_sprycel.pdf
H.G. Watson, J.I.O. Craig, L.M. Manson, Blood disease, Davidson's Principles and Practice of Medicine, 22nd Edition, 2014, 989-1056.
Edward Chu, Cancer Chemotherapy, Lange's Basic and Clinical Pharmacology, 14th Edition, 2018, 948-976.
---
Disclaimer
MrMed's primary intention is to ensure that its consumers get information that is reviewed by experts, accurate and trustworthy. The information and contents of this website are for informational purposes only. They are not intended to be a substitute for professional medical advice, diagnosis, or treatment. Please seek the advice of your doctor and discuss all your queries related to any disease or medicine. Do not disregard professional medical advice or delay in seeking it because of something you have read on MrMed. Our mission is to support, not replace, the doctor-patient relationship.
4000+ products
We maintain strict quality controls on all our partner retailers, so that you always get standard quality products.
Secure Payment
100% secure and trusted payment protection
Easy Return
We have a new and dynamic return window policy for medicines and healthcare items. Refer FAQs section for more details.