Want to know more?
Read Our Editorial Policy
Did you find this information helpful?
DEFRIJET 250MG TABLET
Prescription Required
Salt Composition : Deferasirox
Manufacturer : SUN PHARMACEUTICAL INDUSTRIES LTD
Origin of Medicine : India
10 Tablet(s) In A Strip
---
Introduction to Defrijet 250mg Tablet
Defrijet 250mg Tablet is an iron chelator drug in the category of chelating agents containing the active ingredient Deferasirox. It treats chronic iron overload caused by transfusion-dependent anemias, including beta-thalassemia and certain myelodysplastic syndromes. Iron overload can occur in these conditions due to repeated blood transfusions, leading to excessive iron accumulation in the body.
Contact your doctor immediately if you experience allergies, ulcers, skin reactions, or bleeding during this treatment. During the treatment, your doctor may periodically monitor your blood counts, serum creatinine, and liver parameters to prevent serious complications. Defrijet 250mg Tablet is not recommended for patients with poor performance status, myelodysplastic syndrome, advanced cancer, and GFR lower than 40ml/min/1.73m2. Seek medical emergency from your physician if you experience vision changes.
It is generally recommended to avoid using Defrijet 250mg Tablet during pregnancy and breastfeeding. Notify your physician if you are pregnant, breastfeeding, or planning to have a baby. Patients should use effective non-hormonal contraception while on treatment with this drug to prevent unwanted pregnancy. This medicine should not be used in patients with severe kidney or liver impairment and should be cautiously used in patients with pre-existing kidney or liver conditions.
---
Uses of Defrijet 250mg Tablet
Defrijet 250mg Tablet is used to treat,
---
Therapeutic Effects of Defrijet 250mg Tablet
Defrijet 250mg Tablet works by binding to excess iron in the body and helping to remove it through urine and feces. It forms a stable chelate complex with iron, which prevents the iron from causing further damage to organs and tissues.
---
Interaction of Defrijet 250mg Tablet with other drugs
Inform your physician about any prescribed medications, over-the-counter medicines, nutritional or vitamin supplements, and herbal products you take or have taken before the treatment. Certain medications may interact with Defrijet 250mg Tablet and cause undesirable side effects.
---
More Information about Defrijet 250mg Tablet
Keep out of sight and reach of pets and children
Store Defrijet 250mg Tablet protected from light at a temperature not exceeding 30°C.
---
How to consume Defrijet 250mg Tablet
Take the Defrijet 250mg Tablet as advised by your physician. Do not crush, chew, or open the medicine. Your physician will decide the correct dosage and duration based on age, body weight, and disease condition. Only stop taking the tablet if your doctor advises you to stop.
---
Safety Advices for Defrijet 250mg Tablet
Pregnancy
Defrijet 250mg Tablet should not be taken unless it is necessary during pregnancy. Report to your doctor if you are pregnant, suspecting, or planning for the pregnancy before starting the treatment.
Breast Feeding
Breastfeeding is not recommended in patients taking Defrijet 250mg Tablet because it may harm your baby. Do not breastfeed during the treatment.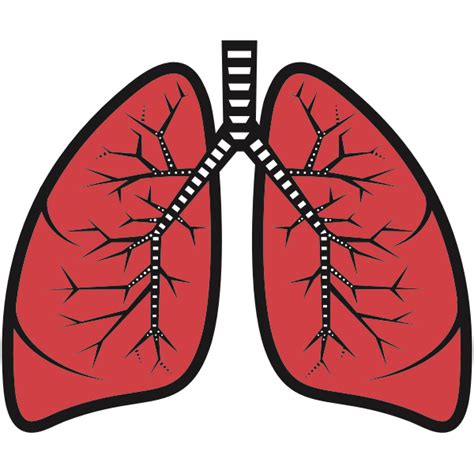 Lungs
It is unknown whether Defrijet 250mg Tablet is safe for patients with lung problems. Contact your doctor if you experience any lung-related symptoms.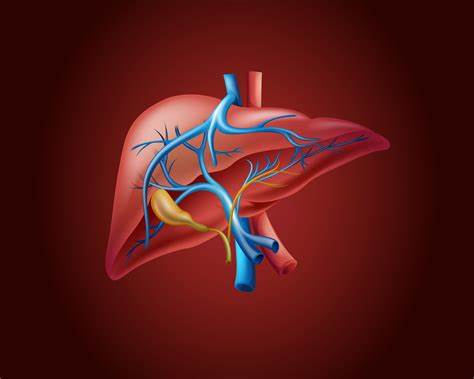 Liver
Inform your doctor if you have liver disease because the Defrijet 250mg Tablet should be used cautiously with a liver condition.
Alcohol
It is unknown whether consuming alcohol while taking Defrijet 250mg Tablet is safe. Please speak with your physician.
Driving
Driving vehicles or operating machinery while taking Defrijet 250mg Tablet is unsafe because it may cause drowsiness and vision problems.
---
Side Effects of Defrijet 250mg Tablet
Side Effects are unwanted symptoms caused by medicines. Although all medicines cause side effects, not everyone gets them.
Severe
Liver problems
Kidney problems (decreased urine output)
Pancreatitis
Severe allergic reaction
Flu-like symptoms (high fever)
Dizziness, headache, difficulty thinking, loss of vision (brain problems)
Vomiting or black, tarry stools
Tears in the stomach wall
Common
Nausea and vomiting, indigestion, constipation
Stomach ache
Disturbance in kidney function tests
Disturbance in liver function tests
Headache and drowsiness
---
Word of Advice
If you are taking the dispersible tablet form of this medicine, dissolve it in water or other liquid and then drink it immediately. Do not stop taking this drug without asking your physician. Iron overload is a chronic condition that requires ongoing management, and stopping the medication can suddenly have adverse effects. Defrijet 250mg Tablet can be taken with or without food. If stomach upset happens, you can take it with food to help reduce gastrointestinal side effects.
---
FAQs
Q 1. What blood tests are required during Defrijet 250mg Tablet treatment?
Complete blood count, serum creatinine, and liver parameters are the most important blood tests your doctor will suggest during this treatment with Defrijet 250mg Tablet.
Q 2. How should I take Defrijet 250mg Tablet?
Defrijet 250mg Tablet is usually taken once daily, either as a tablet or as a dispersible tablet dissolved in water or other liquids. The dosage is determined based on the patient's weight and iron overload levels.
Q 3. What are the side effects of taking Defrijet 250mg Tablet?
Diarrhea, nausea, vomiting, abdominal pain, rashes, and increased serum creatinine are the most common side effects of the Defrijet 250mg Tablet.
Q 4. How can you tell if the Defrijet 250mg Tablet is working?
Your healthcare provider will check your blood ferritin and iron levels every month after starting treatment with Defrijet 250mg Tablet to check how well you respond to this treatment.
Q 5. Whether Defrijet 250mg Tablet be used in children?
Defrijet 250mg Tablet is approved for use in children two years and older with transfusion-dependent anemias. The dosage is adjusted based on the child's weight.
---
Fact Box of Defrijet 250mg Tablet
| | |
| --- | --- |
| Molecule Name: Deferasirox  | Therapeutic class:  Iron chelators |
| Pharmacological class: Chelating agents | Indications: Iron overload |
---
Disclaimer
MrMed's primary intention is to ensure that its consumers get information that is reviewed by experts, accurate and trustworthy. The information and contents of this website are for informational purposes only. They are not intended to be a substitute for professional medical advice, diagnosis, or treatment. Please seek the advice of your doctor and discuss all your queries related to any disease or medicine. Do not disregard professional medical advice or delay in seeking it because of something you have read on MrMed. Our mission is to support, not replace, the doctor-patient relationship.
4000+ products
We maintain strict quality controls on all our partner retailers, so that you always get standard quality products.
Secure Payment
100% secure and trusted payment protection
Easy Return
We have a new and dynamic return window policy for medicines and healthcare items. Refer FAQs section for more details.