Want to know more?
Read Our Editorial Policy
Did you find this information helpful?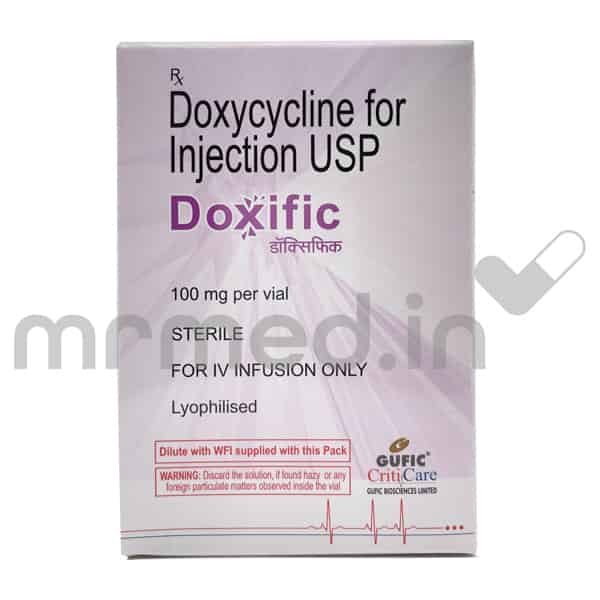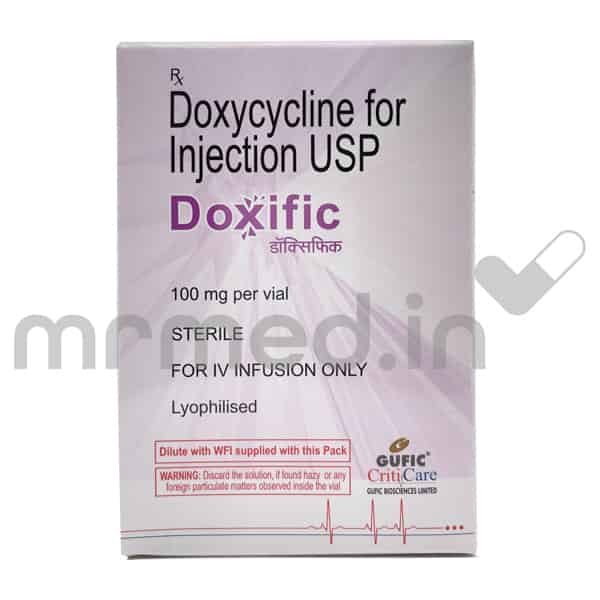 DOXIFIC 100MG INJECTION
Prescription Required
Salt Composition : Doxycycline
Manufacturer : GUFIC BIOSCIENCE LTD
Origin of Medicine : India
1 Vial(s)
---
Introduction to Doxific 100mg Injection
Doxific 100mg injection contains the active constituent Doxycycline. It belongs to the group of medications called tetracycline antibiotics. It is used to treat many different types of infections, including chest, lung, or nasal infections, urinary tract infections, acne, eye infections, and sexually transmitted diseases like gonorrhea, syphilis, chlamydia, fever associated with tick bites, malaria, scrub typhus, travelers diarrhea, and leptospirosis.  
Do not take Doxific 100mg injection if you are allergic to Doxycycline or any other ingredients, if you are pregnant or trying to get pregnant. Do not use this medicine during times of tooth development (pregnancy, infancy, or in children below 8 years old) because the use may lead to permanent discoloration or affect the proper growth of the teeth. Before initiating the treatment, inform your physician if you have kidney or liver problems, blood disorders, or other diseases.   
Do not skip any doses and finish the full course of treatment even if you feel better. Stopping the medicine too early may lead to the infection returning or worsening. The common side effects of Doxific 100mg injection are skin reaction on exposure to sunlight (photosensitivity), vomiting, nausea, and diarrhea. Some may develop temporary pain or skin rash at the site of injection. Report to your physician if the side effects persist for a longer time. 
---
Uses of Doxific 100mg Injection
Chest, lung, or nasal infections
Urinary tract infections
Acne
Eye infections
Sexually transmitted diseases
Fevers associated with tick bites
---
Therapeutic Effects of Doxific 100mg Injection
Doxific 100mg injection is in a class of medications called tetracycline antimicrobial drug. It inhibits bacterial protein synthesis by binding to the 30S ribosomal subunit. It has bacteriostatic activity against a broad range of gram-positive and gram-negative bacteria. It works by killing bacteria that cause infections.
---
Interaction of Doxific 100mg Injection with other drugs
Inform your healthcare provider about all the medicines you take, including prescription medications, over-the-counter medications, nutritional and vitamin supplements, and herbal products. Certain medications like antacids, iron supplements may interact with Doxific 100mg injection and reduce its effectiveness by causing undesirable side effects. 
---
More Information about Doxific 100mg Injection
Store the injection below 25°C
Protect the medicine from light and excessive moisture.
Keep the medicine out of reach of children and pets
If you missed the dosing schedule, inform your healthcare professional immediately and reschedule.
---
How to consume Doxific 100mg Injection
Doxific 100mg injection will be administered to you by a doctor or other healthcare professional in a hospital setting. Your doctor will decide the dose, route of administration, and duration of the therapy based on your disease status, severity, and other factors such as body weight, other disease conditions, and age. This medicine will be given intravenously (into your vein). Do not self-administer the injection. 
---
Safety Advices for Doxific 100mg Injection
Pregnancy
Do not take Doxific 100mg injection if you are pregnant because this may harm the unborn baby. Inform your physician if you are pregnant, suspecting, or planning to get pregnant during the treatment. Use effective contraception during the treatment. 
Breast Feeding
Breastfeeding is not recommended in patients taking Doxific 100mg injection because the medicine passes into the breast milk in small amounts and may harm your baby. Do not breastfeed during the treatment.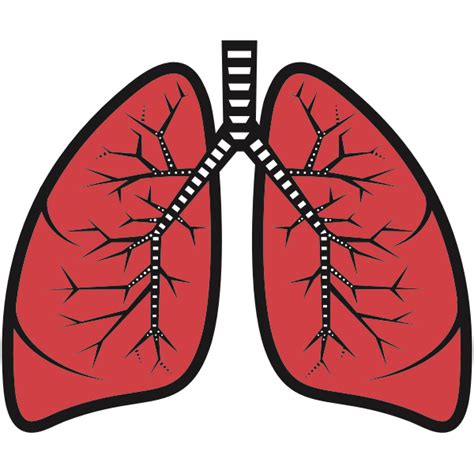 Lungs
It is unknown whether Doxific 100mg injection can be used in patients with lung disorders. Consult your doctor if you have any lung diseases before starting the treatment.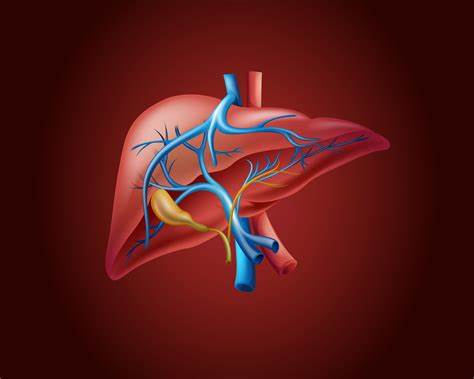 Liver
There is limited information on the use of Doxific 100mg injection in patients with liver disease. Please consult your doctor if you have any liver diseases.
Alcohol
It is unsafe to consume alcohol with Doxific 100mg injection because it may affect the effectiveness of the therapy.
Driving
It is not known whether Doxific 100mg injection alters the ability to drive. Do not drive if you experience any symptoms that affect your ability to concentrate and react. Consult your doctor for more advice. 
---
Side Effects of Doxific 100mg Injection
Side effects are unwanted symptoms caused by medicines. Even though all drugs cause side effects, not everyone gets them. 
 Common 
Rash
Diarrhea
Loss of appetite
Nausea, vomiting
Sore gums
Myalgia
Bacterial vaginosis 
Serious  
Severe skin rash
Liver injury
Bone problems
Infections
---
Word of Advice
You should avoid direct sunlight while taking this medication since your skin may be more sensitive to sunburn than usual. If you experience severe, prolonged, or bloody diarrhea while taking Doxific 100mg injection, notify your doctor immediately because the medication may need to be stopped. When used for an extended period, the medication may induce infections. For 7 days, avoid teeth brushing, flossing, and other mechanical oral hygiene activities. Your doctor may suggest you undergo certain blood tests to assess the medication's efficacy and monitor any adverse effects. 
---
FAQs
Q 1. How long does Doxific 100mg injection take to work?
Doxific 100mg injection usually begins to work immediately after administration. However, it may take many days to kill all of the harmful germs and make you feel better.
Q 2. Can Doxific 100mg injection cause diarrhea?
Yes, Doxific 100mg injection use can result in diarrhea. It is a type of antibiotic that kills harmful microorganisms. However, it also harms the beneficial bacteria in your stomach or intestine, resulting in diarrhea. If the diarrhea is severe, consult with your doctor.
Q 3. Why should I avoid the sun when taking Doxific 100mg injection?
Doxific 100mg injection may make your skin more susceptible to sunlight than usual. Even brief exposure to sunlight can result in skin rash, irritation, redness, other skin discoloration, and serious sunburn.
Q 4. What if I missed a dose of Doxific 100mg injection?
Do not miss your dose. Keep all your appointments with the dosing regularly. In case if you forget or miss an appointment, inform your healthcare professional and reschedule the dosing.
Q 5. Can I stop taking Doxific 100mg injection after I feel better?
Even if you feel better, continue taking Doxific 100mg injection until the prescription is completed. If you stop using this injection too soon or skip doses, your illness may not be entirely treated, and the bacteria may develop antibiotic resistance.
Q 6. Does Doxific 100mg injection cause hair loss?
Hair loss was not included as an adverse effect in Doxific 100mg injection clinical studies. Inform your doctor and seek medical assistance if you are experiencing extreme hair loss.
---
Fact Box of Doxific 100mg Injection
Molecule name: Doxycycline 

Therapeutic class:  Antibiotic

Pharmacological class: Tetracyclines

Indications: 

1. Chest, lung, or nasal infections

2. Urinary tract infections

3. Acne 

4. Eye infections

5. Sexually transmitted diseases 

6. Fevers associated with tick bites
---
References
Doxycycline Hyclate for injection. Pfizer, [Published September 2013]. [Accessed May 2, 2023.] https://www.accessdata.fda.gov/drugsatfda_docs/label/2013/050442s016lbl.pdf
KD Tripathi, Essentials of Medical Pharmacology, Tetracyclines and Chloramphenicol (Broad-spectrum Antibiotics), 7th edition, 2013, 733-737.
Goodman & Gilman's, The Pharmacological Basics of Therapeutics, Protein synthesis Inhibitors and Miscellaneous Antibacterial agents, 12th edition, 2011, 1521-1527.
---
Disclaimer
MrMed's primary intention is to ensure that its consumers get information that is reviewed by experts, accurate and trustworthy. The information and contents of this website are for informational purposes only. They are not intended to be a substitute for professional medical advice, diagnosis, or treatment. Please seek the advice of your doctor and discuss all your queries related to any disease or medicine. Do not disregard professional medical advice or delay in seeking it because of something you have read on MrMed. Our mission is to support, not replace, the doctor-patient relationship.
4000+ products
We maintain strict quality controls on all our partner retailers, so that you always get standard quality products.
Secure Payment
100% secure and trusted payment protection
Easy Return
We have a new and dynamic return window policy for medicines and healthcare items. Refer FAQs section for more details.