Want to know more?
Read Our Editorial Policy
Did you find this information helpful?
Emgrast M 500mcg Injection
Prescription Required
Salt Composition : Sargramostim
Manufacturer : EMCURE PHARMACEUTICALS LTD
Origin of Medicine : India
1 Vial(s)
Prepaid Only. Non-Returnable
---
Introduction to Emgrast M 500mcg Injection
Emgrast M 500mcg Injection contains the active ingredient sargramostim. It is an antineoplastic drug that belongs to the category of medicines known as colony-stimulating factors. This medicine is used in the treatment of chemotherapy-induced neutropenia and bone marrow transplantation. It is also found to be useful in treating acute radiation syndrome (this can occur when an individual is exposed to high levels of ionizing radiation over a short period of time). In addition, this medicine is also used to treat peripheral progenitor cell transplantation (a medical procedure used to replace damaged or diseased blood cells).
This drug is contraindicated in patients with known hypersensitivity to any of its components. Also, it should not be used in patients with excessive leukemic myeloid blasts or in patients with known hypersensitivity to yeast-derived products, as this drug is produced in yeast cells. Additionally, caution should be taken in patients with underlying medical conditions such as congestive heart failure, pulmonary infiltrates or pulmonary edema, or renal insufficiency, as these conditions may be exacerbated during the therapy.
This medicine has been associated with the development of capillary leak syndrome, a rare disorder that can cause fluid and protein to leak out of blood vessels and into surrounding tissues. If you experience any symptoms like swelling, low blood pressure, or difficulty breathing. Consult your doctor immediately. It is recommended to avoid administering solutions containing benzyl alcohol, including this injection, which should not be given to neonates and low birth weight infants. This drug is not recommended during pregnancy as it causes harm to the unborn baby. Tell your healthcare provider before beginning this treatment if you are pregnant or planning to have a baby.
---
Uses of Emgrast M 500mcg Injection
Bone Marrow Transplantation
Neutropenia caused by chemotherapy
Acute Radiation Syndrome
Peripheral Progenitor Cell Transplantation
---
Therapeutic Effects of Emgrast M 500mcg Injection
Emgrast M 500mcg Injection binds to specific receptors on the surface of bone marrow cells, which stimulates the proliferation and differentiation of hematopoietic stem cells. These cells then mature into various types of blood cells, including granulocytes, monocytes, erythrocytes, and platelets. By stimulating the production of these blood cells, this drug can help to prevent or treat certain types of bone marrow failure.
---
Interaction of Emgrast M 500mcg Injection with other drugs
Inform your healthcare provider about all the medicines you take, including prescription medications, over-the-counter medications, recent vaccinations, nutritional and vitamin supplements, and herbal products. Certain medications may interact with Emgrast M 500mcg Injection and reduce its effectiveness by causing undesirable side effects.
---
More Information about Emgrast M 500mcg Injection
Store Emgrast M 500mcg Injection in the refrigerator (2°C to 8°C)
Do not freeze
---
How to consume Emgrast M 500mcg Injection
Emgrast M 500mcg Injection should only be administered by a trained doctor or nurse experienced in giving chemotherapy. The medicine will be given as a subcutaneous (under the skin) injection, usually once daily. The injection should be given at the same time every day, preferably in the morning. Do not self-administer the injection. Your doctor will decide the dose and duration of the treatment based on your disease severity and other factors. 
---
Safety Advices for Emgrast M 500mcg Injection
Pregnancy
Emgrast M 500mcg Injection is unsafe to administer in pregnant women because it may fetus. Inform your physician if you are pregnant, suspect pregnancy, or planning to become pregnant. Using an effective birth control method during the treatment and for 6.5 months after your last dose is necessary.
Breast Feeding
Breastfeeding is not recommended in patients taking Emgrast M 500mcg Injection because the medicine passes into the breast milk in small amounts and may harm your baby.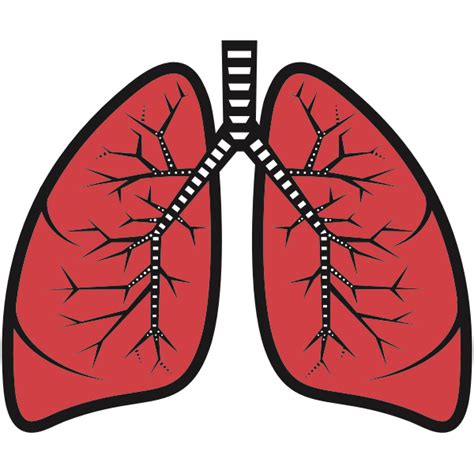 Lungs
It is unknown whether Emgrast M 500mcg Injection can be used in patients with lung disorders. Consult your doctor if you have any lung diseases before starting the treatment.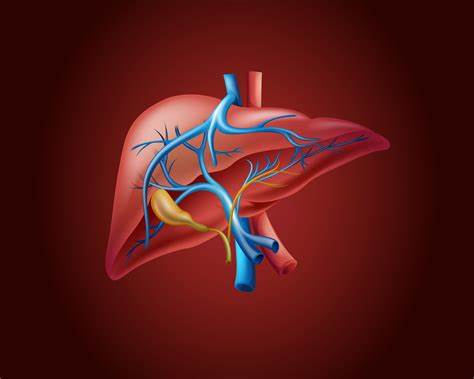 Liver
Emgrast M 500mcg Injection should be cautiously administered in patients with severe liver diseases. Dose adjustments are necessary. Inform your physician if you have liver problems before initiating the therapy.
Alcohol
It is unsafe to consume alcohol with Emgrast M 500mcg injection. Please consult your doctor for more advice.
Driving
The alcohol present in Emgrast M 500mcg Injection may affect your ability to drive. Avoid driving if you feel unwell.
---
Side Effects of Emgrast M 500mcg Injection
Side effects are unwanted symptoms caused by medicines. Even though all drugs cause side effects, not everyone gets them.
Serious
Severe allergic reactions (rash, itching, swelling of lips, tongue, wheezing, dizziness, feeling faint, fast heartbeat, sweating)
Fluid retention (swelling of feet or ankles, urinating less than usual, dizziness, sudden weight gain, swelling of the stomach, feeling fullness)
Skin flushing along with troubled breathing
Abnormal heart rhythm
Too high white blood cell count
Common
Fever
Nausea, vomiting
Mouth sores
Hair loss
Weight loss
Lung problems
Urinary tract problems
Diarrhea
Headache
Rash
Abdominal pain
High blood pressure
Decreased appetite
Feeling unwell, lack of energy
---
Word of Advice
It is important to maintain a healthy and balanced diet to support your overall health and well-being. Eating a variety of nutrient-rich foods such as fruits, vegetables, whole grains, lean protein, and healthy fats can help provide the vitamins and minerals your body needs to support the production of blood cells. Additionally, staying hydrated by drinking plenty of fluids can help support your body's functions.
---
FAQs
Q 1. How long should I have to take Emgrast M 500mcg Injection?
Emgrast M 500mcg Injection is given as a cycle therapy. Your doctor will decide the dose and duration of the therapy based on your disease severity and condition.
Q 2. What if Emgrast M 500mcg Injection does not work for me?
There are alternative medicines that may work for you based on your disease condition and other factors. Your doctor will decide the alternative treatment that works best for you.
Q 3. Can Emgrast M 500mcg Injection be used during pregnancy or breastfeeding?
The use of Emgrast M 500mcg Injection during pregnancy or breastfeeding should be avoided unless the potential benefits outweigh the risks. Consult with your healthcare provider if you are pregnant or breastfeeding.
Q 4. Is Emgrast M 500mcg Injection a biologic?
Yes, Emgrast M 500mcg Injection is a biologic medication. It is a recombinant form of human granulocyte-macrophage colony-stimulating factor (GM-CSF), which is a naturally occurring protein that stimulates the production and differentiation of blood cells in the bone marrow.
Q 5. Is there any special diet that I should follow while taking Emgrast M 500mcg Injection?
There are no special restrictions on the diet. If your doctor or any other healthcare professional tells you to avoid certain food, then avoid it. Diet restrictions may vary from patient to patient. Consult your doctor for more advice.
---
Fact Box of Emgrast M 500mcg Injection
Molecule name: Sargramostim 

Therapeutic class: Antineoplastics


 

Pharmacological class: Colony stimulating factors

Indications:

1. Bone Marrow Transplantation

2. Neutropenia caused by chemotherapy

3. Acute Radiation Syndrome

4. Peripheral Progenitor Cell Transplantation
---
References
Sargramostim - Food and Drug Administration.  Available at: https://www.accessdata.fda.gov/drugsatfda_docs/label/2018/103362s5240lbl.pdf (Accessed on April 20, 2023).
Leukine® (sargramostim). Available at: https://www.leukine.com/ (Accessed on April 20, 2023).
Bertram.G.Katzung, Basic and Clinical Pharmacology, Drugs Used to Treat Diseases of the Blood, Inflammation, & Gout, 14th edition, 2017, 602.
Goodman & Gilman's, The Pharmacological Basis of Therapeutics, Inflammation, Immunomodulation, Hematopoiesis. 2011,1073-1074.
---
Disclaimer
MrMed's primary intention is to ensure that its consumers get information that is reviewed by experts, accurate and trustworthy. The information and contents of this website are for informational purposes only. They are not intended to be a substitute for professional medical advice, diagnosis, or treatment. Please seek the advice of your doctor and discuss all your queries related to any disease or medicine. Do not disregard professional medical advice or delay in seeking it because of something you have read on MrMed. Our mission is to support, not replace, the doctor-patient relationship.
4000+ products
We maintain strict quality controls on all our partner retailers, so that you always get standard quality products.
Secure Payment
100% secure and trusted payment protection
Easy Return
We have a new and dynamic return window policy for medicines and healthcare items. Refer FAQs section for more details.