Want to know more?
Read Our Editorial Policy
Did you find this information helpful?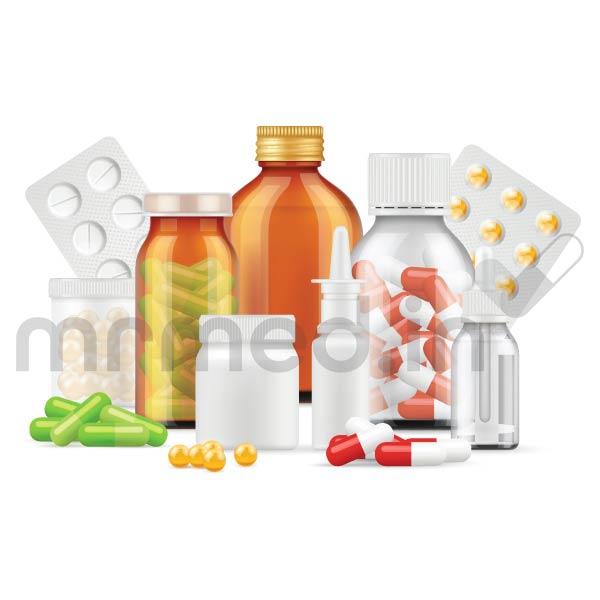 Geftin 250mg Tablet
Prescription Required
Salt Composition : Gefitinib
Manufacturer : KHANDELWAL LABORATORIES PVT LTD
Origin of Medicine : India
10 Tablet(s) In A Strip
---
Introduction to Geftin 250mg Tablet
Geftin 250mg Tablet is an antineoplastic drug belonging to the tyrosine kinase inhibitors, containing the active ingredient Gefitinib. It is used to treat non-small cell lung cancer. Non-small cell lung cancer is a disorder in which cells multiply in an uncontrolled and abnormal manner in the tissues of the lung. It is used in patients where the NSCLC cancer has spread to other parts of the body, who have certain types of abnormal epidermal growth factor (EGFR) genes, and patients who have not received any cancer treatment.
Some formulations of gefitinib may contain lactose as an inactive ingredient in which the body is unable to digest lactose, a sugar found in milk and dairy products. It can cause symptoms such as bloating, and abdominal pain. If you have lactose intolerance, inform your doctor before starting this therapy. Talk with your healthcare provider if you have kidney or liver disease, vision problems, lung problems, or taking any blood thinner like warfarin. Your healthcare provider will check regular blood tests to prevent complications. Avoid consuming alcohol as it may cause dizziness.
Consult your doctor before using this medication if you are pregnant or plan to have a baby. Geftin 250mg tablets are unsafe to use during pregnancy as it causes harm to an unborn fetus. Your health care practitioner will conduct a pregnancy test before you start treatment with Geftin 250mg Tablet. Discuss with your doctor effective birth control methods and utilize them for at least two weeks following the last dose. Avoid breastfeeding your baby while on the treatment as it is unknown if Gefitinib passes into the breast milk.
---
Uses of Geftin 250mg Tablet
Gefitinib is used to treat
Non-small cell lung cancer.
---
Therapeutic Effects of Geftin 250mg Tablet
It is an anilinoquinazoline derivative that interacts with a kinase inhibitor that inhibits an abnormal protein called the epidermal growth factor receptor (EGFR). This helps to slow or stop the growth of cancer cells and reduce the size of tumors in patients with NSCLC.
---
Interaction of Geftin 250mg Tablet with other drugs
Inform your healthcare provider about all the medicines you take, including prescription medications, over-the-counter medications, nutritional or vitamin supplements, and herbal products. Certain medications may interact with Gefitinib and reduce effectiveness by causing undesirable side effects.
---
More Information about Geftin 250mg Tablet
Store Geftin 250mg Tablet in the original package at room temperature (25°C).
Keep it out of reach from children.
If you have missed any dosing appointments, inform your doctor and schedule immediately.
---
How to consume Geftin 250mg Tablet
The medicine will be prescribed to you by a healthcare professional in a hospital setting. Gefitinib is available as a tablet to be taken with or without food, as directed by your healthcare provider. The usual recommended dosage is 250 mg tablet once daily. Avoid crushing, opening, or dissolving the tablet; swallow it whole with a glass of water. Take the Geftin 250mg tablet at the same time every day.
---
Safety Advices for Geftin 250mg Tablet
Pregnancy
It is unsafe to use during pregnancy whether Geftin 250mg Tablet can be taken during pregnancy. Consult your doctor if you are pregnant or planning for pregnancy during the treatment.
Breast Feeding
It is unsafe to breastfeed during the treatment with this Geftin 250mg Tablet because it may cause harm to the baby. Please consult your doctor before breastfeeding.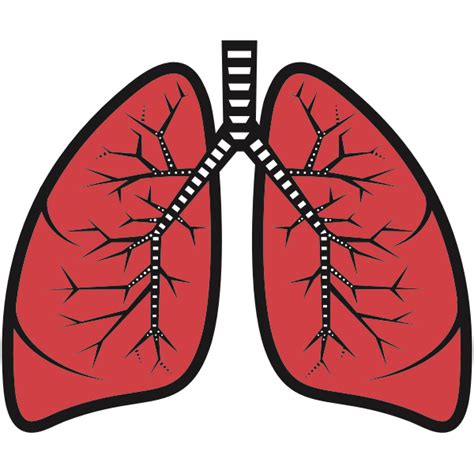 Lungs
It is unknown whether Geftin 250mg Tablet can be used for patients with lung problems. Consult your doctor if you have any lung diseases before starting the treatment.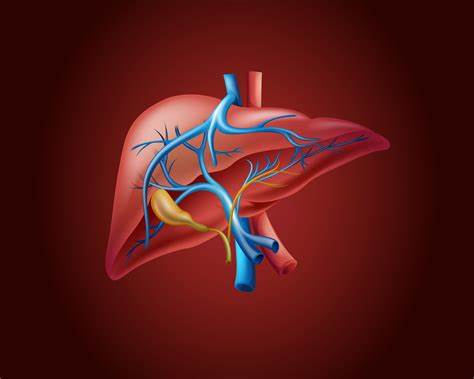 Liver
It is unknown whether Geftin 250mg Tablet can be used for patients with liver disorders. Inform your physician if you have any liver problems before starting treatment.
Alcohol
It is unknown whether consuming alcohol interacts with the Geftin 250mg Tablet. Please consult your doctor for more advice. Consuming alcohol may affect the effectiveness of gefitinib. Stop consuming alcohol if you are taking this medicine.
Driving
It is unsafe to drive vehicles or operate heavy machinery after taking the Geftin 250mg Tablet because it contains a small amount of alcohol which may cause dizziness and impair your concentration.
---
Side Effects of Geftin 250mg Tablet
Side effects are unwanted symptoms caused by medicines. Even though all drugs cause side effects, not everyone gets them.
 Common
diarrhea
nausea
vomiting
loss of appetite
weakness
red or sore mouth
increased liver enzymes
itchy or cracked skin
dry mouth
red or itchy eyes
nail problems
hair loss
fever
blood in the urine and burning sensation while urinating
---
Word of Advice
Geftin 250mg is not recommended for children and adolescents below 18. It is advisable to monitor your blood pressure regularly during this treatment. Avoid high-fiber foods and drink lots of fluids if you have severe diarrhea. Antacids should not be used two hours before or one hour after taking a Geftin 50mg tablet. Avoid driving and operating heavy machinery if you feel tired or weak during this treatment.
---
FAQs
Q 1. What are the Geftin 250mg tablet side effects?
Diarrhea, nausea, vomiting, loss of appetite, weakness, red or sore mouth, increased liver enzymes, itchy or cracked skin, dry mouth, dry, red or itchy eyes, nail problems, hair loss, fever, nosebleed, blood in the urine and burning sensation while urinating are the common Geftin 250mg side effects.
Q 2. Is Geftin 250mg targeted therapy?
Yes, Gefitinib is a targeted drug therapy that helps to treat advanced non-small-cell lung cancer (NSCLC).
Q 3. Who should not use Geftin 250mg tablets?
Geftin 250mg is not indicated for children and adolescents under the age of 18. It should not be used in people who are allergic to Gefitinib, as well as pregnant or breastfeeding women.
Q 4. Is it safe for women of reproductive potential to use Geftin 250mg tablets?
Geftin 250mg tablets are not recommended for use during pregnancy and breastfeeding. Tell your healthcare provider before starting this treatment if you are pregnant, think you might be pregnant, breastfeeding, or planning to have a baby.
Q 5. What should I avoid while taking Geftin 250mg tablets?
It is advised to avoid taking an antacid or stomach acid-reducing medication within two hours before or one hour after taking a Geftin 250mg tablet.
---
Fact Box of Geftin 250mg Tablet
Molecule name: Gefitinib

Therapeutic class: Antineoplastics

Pharmacological class: tyrosine kinase inhibitors

Indications: 

1.Non-small cell lung cancer
---
References
Accord Healthcare SLU, Electronic medicines compendium (EMC), [Revised on Feb 2021] [ Accessed on 01st March 2023], https://www.medicines.org.uk/emc/files/pil.7235.pdf
Fresenius kabi, US Food and Drug Administration, [Revised on Dec 2018] [Accessed on 01st March 2023], https://www.accessdata.fda.gov/drugsatfda_docs/label/2018/208109s001lbl.pdf
Goodman & Gilman's, The Pharmacological Basis of Therapeutics, Treatment of disorders of bowel motility and water flux, 12th edition, 2011, 1341.
KD Tripathi, Essentials of Medical Pharmacology, Antiemetic, prokinetic and digestant drugs, 7th edition, 2013, 669.
---
Disclaimer
MrMed's primary intention is to ensure that its consumers get information that is reviewed by experts, accurate and trustworthy. The information and contents of this website are for informational purposes only. They are not intended to be a substitute for professional medical advice, diagnosis, or treatment. Please seek the advice of your doctor and discuss all your queries related to any disease or medicine. Do not disregard professional medical advice or delay in seeking it because of something you have read on MrMed. Our mission is to support, not replace, the doctor-patient relationship.
4000+ products
We maintain strict quality controls on all our partner retailers, so that you always get standard quality products.
Secure Payment
100% secure and trusted payment protection
Easy Return
We have a new and dynamic return window policy for medicines and healthcare items. Refer FAQs section for more details.