Want to know more?
Read Our Editorial Policy
Did you find this information helpful?
Hemlibra 105mg Injection
Prescription Required
Salt Composition : Emicizumab
Manufacturer : ROCHE PRODUCTS INDIA PVT LTD
Origin of Medicine : Switzerland
1 Vial(s)
Prepaid Only. Non-Returnable
PAP Information :    Contact us for latest updates.
---
Patient Assistance Programs
No Data
Introduction to Hemlibra 105mg Injection
Hemlibra 105mg Injection contains the active constituent Emicizumab. It belongs to the class of medications called monoclonal antibodies. It is used to treat patients with r hemophilia A who have developed factor VIII inhibitors. It is also indicated to treat severe hemophilia A who have not developed factor VIII inhibitors (the FVIII blood level is less than 1%). 
Haemophilia A is an inherited condition caused by a lack of factor VIII, an essential substance required for blood to clot and stop bleeding. Monoclonal antibodies are a type of protein that recognize and bind to a target in the body. The medicine prevents bleeding or reduces bleeding episodes in people with this condition. 
Do not take Hemlibra 105mg Injection if you are allergic to Emicizumab or any other ingredients. Before you start using this medicine, it is very important to talk to your doctor about using any other medications.  Inform your physician immediately if bleeding occurs after taking this medicine. This medicine is used in all age groups. Do not give this injection where the skin is red, bruised, tender, hard, or areas where there are moles or scars
---
Uses of Hemlibra 105mg Injection
Therapeutic Effects of Hemlibra 105mg Injection
Hemlibra 105mg Injection binds to activated factor IX and factor X to restore function to the coagulation cascade and promote hemostasis. It restores the function of missing activated factor VIII, which is needed for effective blood clotting. Its structure differs from factor VIII; therefore, the medicine is unaffected by factor VIII inhibitors. 
---
Interaction of Hemlibra 105mg Injection with other drugs
Inform your healthcare provider about all the medicines you take, including prescription medications, over-the-counter medications, nutritional and vitamin supplements, and herbal products. Certain medications interact with Hemlibra 105mg Injection and reduce its effectiveness by causing undesirable side effects.
---
More Information about Hemlibra 105mg Injection
Store in a refrigerator (2°C to 8°C)
Do not freeze
Protect the medicine from light and excessive moisture.
Keep the medicine out of reach of children and pets
If you missed the dosing schedule, inform your healthcare professional immediately and reschedule.
---
How to consume Hemlibra 105mg Injection
Hemlibra 105mg Injection will be given by injection under the skin (subcutaneous). Your doctor or nurse or other healthcare professional will show you how to inject the medicine. Do not try to administer the medicine if you are well-trained. Your physician will decide the dose of the injection based on your disease condition and severity.   
The recommended places to give an injection are the front of the waist (lower abdomen), upper outer arms, or the front of the thighs. Use only recommended places for injection. ● For each injection, use a different area of the body than the one you used last time. 
---
Safety Advices for Hemlibra 105mg Injection
Pregnancy
Do not take Hemlibra 105mg Injection if you are pregnant because this may harm the unborn baby. Inform your physician if you are pregnant, suspecting pregnancy, or planning to get pregnant during the treatment. Use effective contraception during the treatment and for 6 months after the last dose.
Breast Feeding
Breastfeeding is not recommended in patients taking Hemlibra 105mg Injection because the medicine passes into the breast milk in small amounts and may harm your baby. Do not breastfeed during the treatment.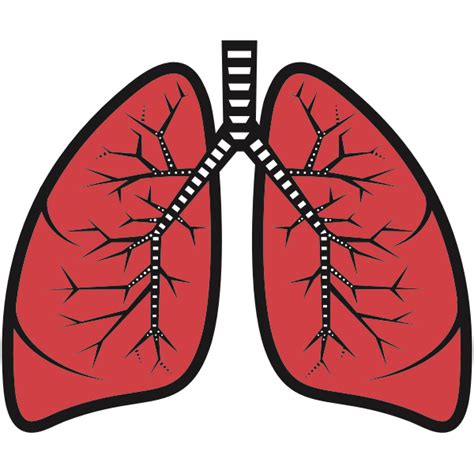 Lungs
It is unknown whether Hemlibra 105mg Injection can be used in patients with lung disorders. Consult your doctor if you have any lung diseases before starting the treatment.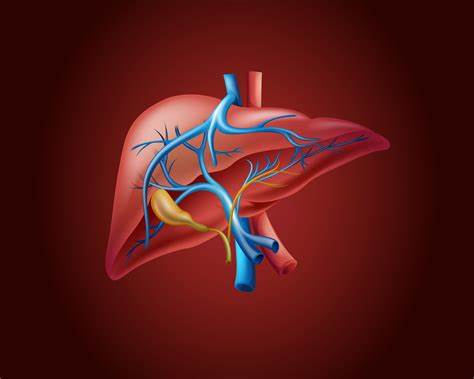 Liver
It is safe to administer Hemlibra 105mg Injection in patients with liver problems. No dose adjustments are needed for mild to moderate impairment. However, Inform your physician if you have any liver diseases before initiating the treatment. 
Alcohol
It is unknown whether it is safe to consume alcohol with Hemlibra 105mg Injection. Inform your physician if you are a chronic drinker.
Driving
Hemlibra 105mg Injection does not affect your ability to drive and operate heavy machinery. Inform your physician if you face any symptoms that alter your concentration.
---
Side Effects of Hemlibra 105mg Injection
Side effects are unwanted symptoms caused by medicines. Even though all drugs cause side effects, not everyone gets them.
Common
Injection site reactions
Joint pain
Headache
Serious 
Heart problems
Muscle cramps and pain
Blood clot
Bleeding
Destruction of red blood cells
---
Word of Advice
This medicine is given as a shot under your skin. It is usually injected into the upper outer arms, thighs, or stomach.  Use a different body area each time you give yourself a shot. Keep track of where you give each shot to make sure you rotate body areas. Do not inject into skin areas that are tender, red, bruised, hard, or not intact, or into areas with moles or scars. Use a new needle and syringe each time you inject your medicine.
Women should use an effective form of birth control to keep from getting pregnant. Tell your doctor right away if you think you have become pregnant. Your doctor will do lab tests at regular visits to check on the effects of this medicine. Keep all appointments
---
FAQs
Q 1. Can Hemlibra 105mg Injection be self-administered at home?
Yes, Hemlibra 105mg Injection can be self-administered at home after proper training and instructions from a healthcare professional. However, the decision to self-administer should be made in consultation with the healthcare team.
Q 2. Can Hemlibra 105mg Injection be used in pediatric patients with hemophilia?
Yes, Hemlibra 105mg Injection is approved for use in pediatric patients with hemophilia A. The dosage and administration may vary depending on the age and weight of the child, and it should be prescribed and monitored by a healthcare professional.
Q 3. Is Hemlibra 105mg Injection suitable for all types of hemophilia?
Hemlibra 105mg Injection is specifically designed for the treatment of hemophilia A, which is caused by a deficiency of clotting factor VIII. It is not intended for other types of hemophilia, such as hemophilia B.
Q 4. How is Hemlibra 105mg Injection administered?
Hemlibra 105mg Injection is administered as a subcutaneous injection, generally, it is given once a week, every two weeks, or every four weeks, depending on the treatment plan determined by the healthcare provider. The frequency of the administration depends on your disease condition and other factors.
Q 5. What should I inform the physician before starting the treatment with Hemlibra 105mg Injection?
Before you start using Hemlibra 105mg Injection, talk to your doctor and carefully follow their instructions on when to use a bypassing agent and the dose and schedule you should use. It increases the ability of your blood to clot. Therefore, the dose of bypassing agent required may be lower than the dose you used before starting Hemlibra.
---
Fact Box of Hemlibra 105mg Injection
| | |
| --- | --- |
| Molecule name: Emicizumab | Therapeutic class:  Antihemophilic agent |
| Pharmacological class: Bispecific monoclonal antibody | Indications: Hemophilia A |
---
References
Hemlibra 150 mg/mL Solution for Injection - Summary of Product Characteristics (SmPC) - (emc). www.medicines.org.uk. Published September 2022. Accessed May 10, 2023. http://www.medicines.org.uk/emc/product/9043/smpc
Emicizumab Injection, Highlights of Prescribing Information, Revised 2017. Accessed May 10, 2023. https://www.accessdata.fda.gov/drugsatfda_docs/label/2017/761083s000lbl.pdf
H.G. Watson, J.I.O. Craig, L.M. Manson, Blood disease, Davidson's Principles and Practice of Medicine, 22nd Edition, 2014, 989-1056.
Le Quellec, Clinical Evidence and Safety Profile of Emicizumab for the Management of Children with Hemophilia A, Drug Design, Development and Therapy, 2020:14, https://www.dovepress.com/getfile.php?fileID=55818
---
Disclaimer
MrMed's primary intention is to ensure that its consumers get information that is reviewed by experts, accurate and trustworthy. The information and contents of this website are for informational purposes only. They are not intended to be a substitute for professional medical advice, diagnosis, or treatment. Please seek the advice of your doctor and discuss all your queries related to any disease or medicine. Do not disregard professional medical advice or delay in seeking it because of something you have read on MrMed. Our mission is to support, not replace, the doctor-patient relationship.
4000+ products
We maintain strict quality controls on all our partner retailers, so that you always get standard quality products.
Secure Payment
100% secure and trusted payment protection
Easy Return
We have a new and dynamic return window policy for medicines and healthcare items. Refer FAQs section for more details.