Want to know more?
Read Our Editorial Policy
Did you find this information helpful?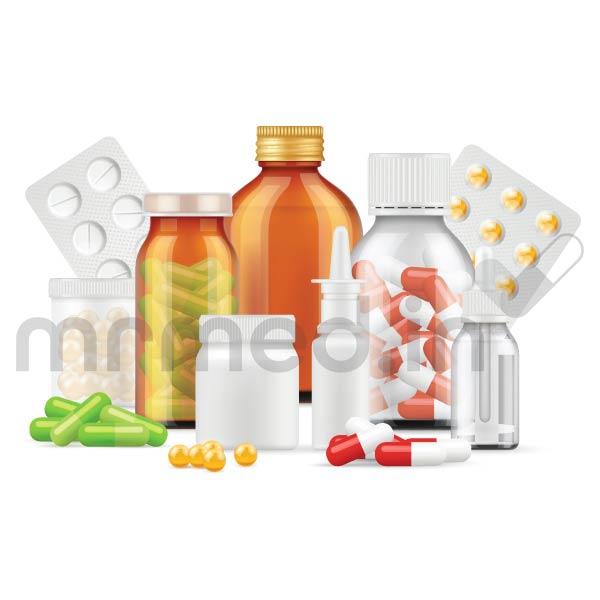 Hepdoze 300mg Tablet
Prescription Required
Salt Composition : Tenofovir Disoproxil Fumarate
Manufacturer : BIOCON LTD
Origin of Medicine : India
30 Tablet(s) In A Bottle
---
Introduction to Hepdoze 300mg Tablet
Hepdoze 300mg tablet consists of an active substance called Tenofovir Disoproxil Fumarate, which belongs to the class of antiretroviral or antiviral medicine. This medicine treats HIV (human immunodeficiency virus) and HBV (hepatitis B virus) infections. It is a nucleotide reverse transcriptase inhibitor (NRTI) and works by inhibiting the enzymes (HIV reverse transcriptase; hepatitis B DNA polymerase) that are important for virus replication. It should always take in combination with other medicines to treat HIV infection. This tablet is suitable for the adult and adolescents aged from 12 to 18 years. For HIV, this medicine is given to adolescents who have already been medicated with other HIV medicines which are no longer fully effective due to resistance or have caused side effects. This tablet is not studied in patients over 65 years of age.
Do not consume this drug if you have experienced hypersensitivity reactions to Tenofovir disoproxil fumarate or any of its ingredients. During the Hepdoze 300mg tablet treatment, your doctor may periodically monitor your blood counts, bone mineral density, liver and kidney parameters to prevent serious complications. Report to your doctor if you have had a history of heart failure, pancreatitis, bone disease (osteonecrosis - the death of bone tissue), fractures, liver (chronic hepatitis B or C), or kidney problems. 
Hepdoze 300mg tablet should not be given to adolescents with existing kidney problems. If you have lactose intolerance, notify your doctor before starting the treatment. Inform your doctor if you planning to get pregnant, or pregnant, or think you may be pregnant. Breastfeeding is not recommended due to the potential transmission of HIV. Use effective contraception to avoid transmission of HIV infection from patients.
---
Uses of Hepdoze 300mg Tablet
Treatment of HIV and HBV infections
---
Therapeutic Effects of Hepdoze 300mg Tablet
The reverse transcriptase enzyme produces copies of DNA from the HIV's RNA. Hepdoze 300mg tablet is a nucleotide analog that inhibits the reverse transcriptase enzyme and blocks DNA synthesis. It decreases the viral load of HIV in the blood and increases the number of CD4 (T) cells, enabling the immune system to fight other infections. This reduces the risk of severity and death associated with a weak immune system.
---
Interaction of Hepdoze 300mg Tablet with other drugs
Inform your doctor about any prescribed medications, over-the-counter medicines, nutritional or vitamin supplements, and herbal products you take or have taken before the treatment. Certain medications may interact with the Hepdoze 300mg tablet and can cause undesirable side effects.
---
More Information about Hepdoze 300mg Tablet
Store at a temperature not exceeding 30°C.
Keep away from moisture, heat, and light.
Do not freeze the medicine.
Keep out of the reach of children and pets.
---
How to consume Hepdoze 300mg Tablet
Hepdoze 300mg tablet is available as film-coated tablets in a dose of 300mg. The usual recommended dosage of this medication is one tablet every day, with or without food. For adults and children with body weight over 3.5kg, the usual recommended dose is 300mg per day. Your physician will choose the dosage and administration frequency based on the medical condition because it differs for each person.
---
Safety Advices for Hepdoze 300mg Tablet
Pregnancy
Notify your healthcare professional if you are pregnant or planning to have a baby think you may be pregnant. Your physician will conduct regular tests to monitor the development of your child. Ask for suggestions before taking the Hepdoze 300mg tablet.
Breast Feeding
It is unsafe to breastfeed if you are with HIV infection. HBV patients may be able to breastfeed their newborn, but first, talk to their doctor for more information. Consult your doctor for more information about Hepdoze 300mg tablet.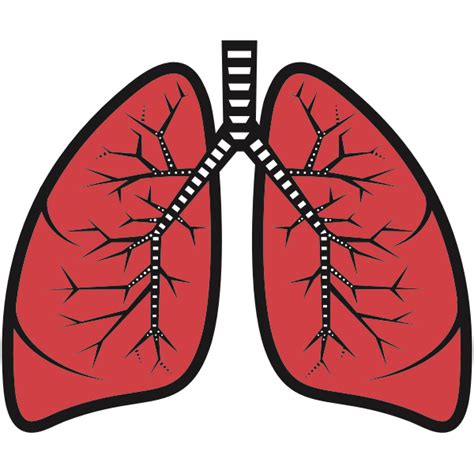 Lungs
It is unknown whether the Hepdoze 300mg tablet is safe for patients with lung problems. Inform your physician if you have any lung disease before starting the treatment. Contact your doctor if you experience any lung-related symptoms.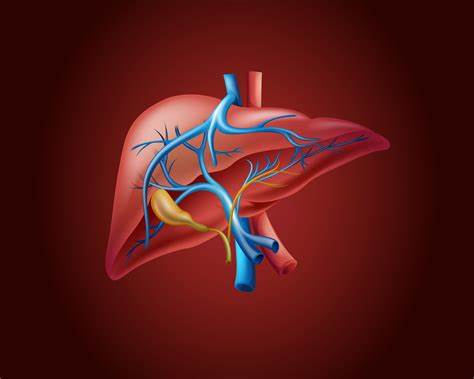 Liver
Inform your physician about any underlying liver disorders before taking Hepdoze 300mg tablet, as this medication should be used with caution in liver disease patients. Consult your physician before taking this medicine.
Alcohol
Do not consume alcohol while taking the Hepdoze 300mg tablet, as this injection may cause drowsiness with alcohol.
Driving
It is unsafe to drive while taking Hepdoze 300mg tablet because this medicine might cause vision problems and tiredness, so avoid driving and operating machinery during this treatment.
---
Side Effects of Hepdoze 300mg Tablet
Side effects are unwanted symptoms caused by medicines. Even though all drugs cause side effects, not everyone gets them.
Serious
Pancreas problems
Kidney damage
Deep, rapid breathing
Drowsiness
Nausea, vomiting
Infection
Lactic acidosis
Common
Headache
Stomach pain
Tiredness
Bloating, flatulence
Low phosphate levels in the blood
Diarrhea
Dizziness
Rash
Weakness
---
Word of Advice
Inform your doctor about your underlying infections. If you have advanced HIV (AIDS), you may develop signs of infection and inflammation or worsening the signs of an existing infection once treatment is started. Report your doctor for side effects. It is very mandatory to tell your medical professional if you are consuming other medicines that may damage your kidneys. Always consume the dose recommended by your doctor. Hepdoze 300mg tablet does not reduce the risk of passing on HBV to others through sexual contact or blood contamination. You must continue the medication to avoid this complication.  
---
FAQs
Q 1. Can you consume alcohol while on treatment with Hepdoze 300mg tablet?
Hepdoze 300mg tablet is associated with a higher risk of liver damage and impairment. Consuming alcohol while on this treatment adds to the risk of liver injury.
Q 2. What are the required laboratory parameters before starting Hepdoze 300mg tablet?
If you are an adolescent or adult of childbearing potential, your healthcare provider will perform a pregnancy test before prescribing this treatment. Other prominent tests include HBV infection, estimated creatinine clearance, serum creatinine, urine glucose, and urine protein.
Q 3. How do you know if you are hypersensitive to Hepdoze 300mg tablet?
Watch out for symptoms like severe rash, rash accompanied by fever, muscle pain, extreme tiredness, facial edema, breathing difficulty, blisters, and peeling of the skin, and reach out to your healthcare provider immediately if you notice any of these symptoms.
Q 4. What are the symptoms of lactic acidosis?
Unusual weakness, tiredness, muscle pain, trouble breathing, stomach pain, nausea, vomiting, dizziness, lightheadedness, irregular heartbeat, and feeling cold in your arms and legs, are the most prominent symptoms of lactic acidosis.
Q 5. Can I dissolve the Hepdoze 300mg tablet and drink it instead of swallowing it?
No, you should not dissolve the Hepdoze 300mg tablet and drink the solution. This medicine was designed to be swallowed whole with water. It's mandatory to follow the instructions provided by your healthcare provider to avoid the side effects of the medicine.
---
Fact Box of Hepdoze 300mg Tablet
Molecule name: Tenofovir Disoproxil Fumarate

Therapeutic class: Antiretrovirals

Pharmacological class:  Nucleoside reverse transcriptase inhibitors (NRTIs)

Indications: 

1. HIV Infection

2. Hepatitis B Infection
---
References
KD Tripathi, Antiviral Drugs (Anti-retrovirus), Essentials of Medical Pharmacology, 8th Edition, 2019, 860-872.
Gilead Sciences, Inc., U.S. Food and Drug Administration, [Revised on Apr 2019] [Accessed on 19th May 2022], https://www.accessdata.fda.gov/drugsatfda_docs/pepfar/210787PI.pdf
Cipla (EU) Limited, Electronic medicines compendium (emc), [Revised on Nov 2021], [ Accessed on 19th May 2023], https://www.medicines.org.uk/emc/files/pil.9932.pdf
---
Disclaimer
MrMed's primary intention is to ensure that its consumers get information that is reviewed by experts, accurate and trustworthy. The information and contents of this website are for informational purposes only. They are not intended to be a substitute for professional medical advice, diagnosis, or treatment. Please seek the advice of your doctor and discuss all your queries related to any disease or medicine. Do not disregard professional medical advice or delay in seeking it because of something you have read on MrMed. Our mission is to support, not replace, the doctor-patient relationship.
4000+ products
We maintain strict quality controls on all our partner retailers, so that you always get standard quality products.
Secure Payment
100% secure and trusted payment protection
Easy Return
We have a new and dynamic return window policy for medicines and healthcare items. Refer FAQs section for more details.