Want to know more?
Read Our Editorial Policy
Did you find this information helpful?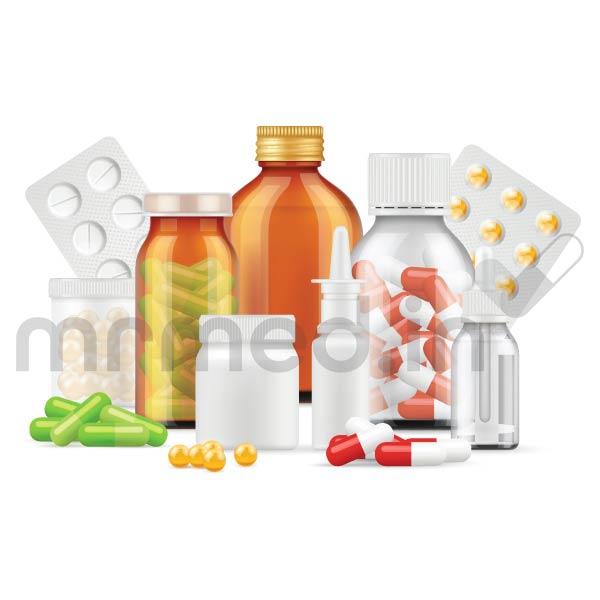 HEPTAVIR 100MG TABLET
Prescription Required
Salt Composition : Lamivudine
Manufacturer : HETERO HEALTHCARE LTD
Origin of Medicine : India
10 Tablet(s) In A Strip
---
Introduction to Heptavir 100mg Tablet
Heptavir 100mg tablet is an antiretroviral with an active ingredient called Lamivudine which belongs to the family called nucleoside analog reverse transcriptase inhibitors (NRTIs). It is used to treat HIV infection and chronic hepatitis B virus infection. HIV is a Human immunodeficiency virus that attacks and destroys the cells in the immune system; the body's ability to fight against infections decreases and leads to death if untreated properly. This medicine does not completely cure the infection; it reduces the amount of virus in your body and increases the CD4 cell count in your blood. These cells are important in helping your body to fight infection. Inform your physician if you have any liver disorders, including hepatitis B or C, kidney problems, or if you are overweight (especially if you are a woman) before taking this tablet. 
Inform your physician if you or your children have these conditions. Your doctor might take extra checkups, including blood tests, while under this treatment; Kidney patients might suggest dose adjustment. Do not take  Heptavir 100mg tablet if you are allergic to Lamivudine and its other ingredients. Inform your physician if you are pregnant or planning to get pregnant or breastfeeding. Discuss more fertility concerns with your doctor. Do not share personal objects such as toothbrushes or razors with anyone. Do not breastfeed. Consult your doctor about safe sex practices. Use contraception to prevent the transmission of HIV infection.
---
Uses of Heptavir 100mg Tablet
HIV infection
Chronic hepatitis B virus (HBV) infection
---
Therapeutic Effects of Heptavir 100mg Tablet
Heptavir 100mg tablet works by inhibiting the reverse transcriptase enzyme of HIV, restricting the replication of the viral genome, and reducing the production of new infectious viral particles. It mainly interferes with reverse transcription and inhibits the spread of HIV
---
Interaction of Heptavir 100mg Tablet with other drugs
Inform your doctor about any prescribed medications, over-the-counter medicines, nutritional or vitamin supplements, and herbal products you take or have taken before the treatment. Certain medications such as sorbitol and other sugar alcohols (such as xylitol, mannitol, lactitol, or maltitol) and other medicine may interact with Heptavir 100mg tablet and can cause undesirable side effects.
---
More Information about Heptavir 100mg Tablet
Keep out of sight and reach of pets and children.
Store protected from light at a temperature not exceeding 30°C.
Do not refrigerate.
---
How to consume Heptavir 100mg Tablet
Take Heptavir 100mg tablet as advised by your physician. Usually, this medicine will be given once a day. Do not crush, chew, or open the medicine. Your physician will decide the correct dosage and duration based on age, body weight, and disease condition. Only stop taking the medicine if your doctor advises you to stop.
---
Safety Advices for Heptavir 100mg Tablet
Pregnancy
Heptavir 100mg tablet may cause harm to the unborn baby. Inform your doctor if you are pregnant or planning to get pregnant before taking this medicine. The physician will explain the potential risks and benefits.
Breast Feeding
Breastfeeding is not recommended because HIV infection can be passed on to the baby via breast milk; Heptavir 100mg's ingredient can also pass into the breast milk.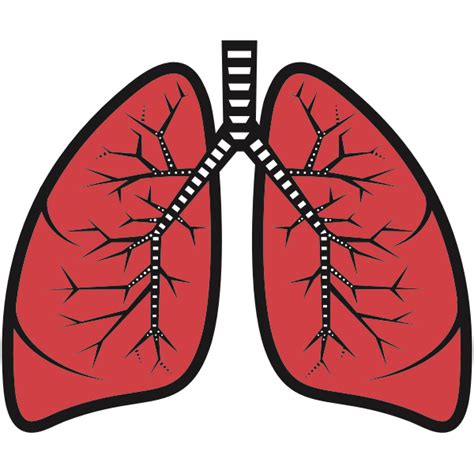 Lungs
It is unknown whether Heptavir 100mg tablet is safe to administer in patients with lung problems. Inform your physician if you have any lung disease before starting the treatment. Contact your doctor if you experience any lung-related symptoms.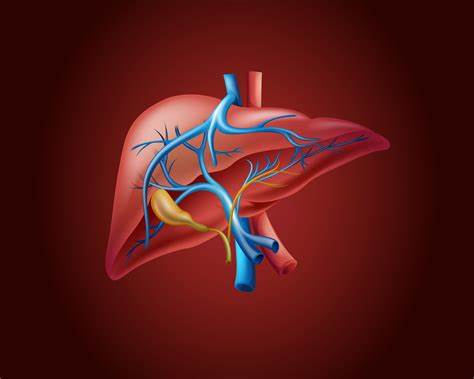 Liver
Inform your physician if you have or have ever had any liver diseases, including hepatitis B or C, before taking Heptavir 100mg tablet because this medicine should be used cautiously with this condition.
Alcohol
Driving while taking Heptavir 100mg tablet will never affect your driving ability.
Driving
Consuming alcohol may affect the effectiveness of Heptavir 100mg. It is highly advised to stop consuming alcohol if you take this medicine. Serious side effects may occur.
---
Side Effects of Heptavir 100mg Tablet
Side effects are unwanted symptoms caused by medicines. Even though all medicines cause side effects, not everyone gets them.
Serious
Signs of osteonecrosis (stiffness in the joints, pain in hip, knee, or shoulder)
Liver problems (yellowing of whites of eyes and skin, urine turns dark, light-colored stools)
Muscle weakness
Heart palpitations
Tremor (neurological disorder) or hyperactivity
Common
Headache, dizziness
Nausea, vomiting
Diarrhea, stomach pain
Tiredness, lack of energy
Muscle pain, joint pain
Difficulty in sleeping
Cough, runny nose
Rash, hair loss
---
Word of Advice
To prevent the spread of HIV infection, avoid sharing needles or syringes, which can transmit HIV-1 infections easily. It's necessary for individuals who use injectable drugs to use sterile needles and syringes and never share them with others. Personal items like toothbrushes, razor blades, or anything that can have blood or body fluids on them should also be avoided. They should not be shared because HIV-1 can be present in blood and certain body fluids, and sharing these items could mainly transmit the virus.
Do not double-dose if you forget the dose. Inform your physician if you have any kidney disorders. Your physician will monitor your kidney condition before starting the treatment and may reduce the dose. Contact your health care professional immediately if you experience any side effects.
---
FAQs
Q 1. How will I receive the Heptavir 100mg?
Always take Heptavir 100mg tablet as prescribed by your doctor. Take the tablet with or without food. Do not break, chew, crush, or break the tablet. Swallow the whole tablet with water.
Q 2. How can I manage side effects while taking Heptavir 100mg tablet ?
Contact your physician immediately if you experience any side effects while taking Heptavir 100mg tablet. Your physician may also recommend over-the-counter or prescription medications to help manage your side effects.
Q 3. Who should not consume Heptavir 100mg tablet ?
Heptavir 100mg tablet is not recommended in breastfeeding patients and patients who are allergic to Heptavir 100mg; before taking this tablet, inform your doctor if you have liver or kidney disorders.
Q 4. Can I use the Heptavir 100mg tablet for other infections?
No, you should not consume Heptavir 100mg tablet for other conditions except HIV infections and Chronic hepatitis B virus (HBV) infection unless your doctor prescribes it
Q 5. Can I use Heptavir 100mg tablet in children?
Heptavir 100mg tablet is prescribed for both adults and children. But before consuming, consult your doctor and mention your children's age.
---
Fact Box of Heptavir 100mg Tablet
Molecule name: Lamivudine 

Therapeutic class: Antiretroviral

Pharmacological class: Nucleoside Reverse Transcriptase Inhibitor (NRTI)

Indications: 

HIV infection 
Chronic hepatitis B virus (HBV) infection
---
References
KD Tripathi, Essentials of Medical Pharmacology, Antiviral drugs, 7th edition, 2013, 808.
Goodman & Gilman's, The Pharmacological Basis of Therapeutics, Antiviral agents (Nonretroviral), 12th edition, 2011, 1617.
Milpharm Limited, Electronic medicines compendium (emc), [ Revised on Sep 2020] [ Accessed on  15th May 2023], https://www.medicines.org.uk/emc/files/pil.7066.pdf
ViiV Healthcare, US Food and Drug Administration, [ Revised on Sep 2017] [ Accessed on 15th May 2023], https://www.accessdata.fda.gov/drugsatfda_docs/label/2017/020564s37_020596s036lbl.pdf
---
Disclaimer
MrMed's primary intention is to ensure that its consumers get information that is reviewed by experts, accurate and trustworthy. The information and contents of this website are for informational purposes only. They are not intended to be a substitute for professional medical advice, diagnosis, or treatment. Please seek the advice of your doctor and discuss all your queries related to any disease or medicine. Do not disregard professional medical advice or delay in seeking it because of something you have read on MrMed. Our mission is to support, not replace, the doctor-patient relationship.
4000+ products
We maintain strict quality controls on all our partner retailers, so that you always get standard quality products.
Secure Payment
100% secure and trusted payment protection
Easy Return
We have a new and dynamic return window policy for medicines and healthcare items. Refer FAQs section for more details.