Want to know more?
Read Our Editorial Policy
Did you find this information helpful?
Heptos 200mg Capsule
Prescription Required
Salt Composition : Ribavirin
Manufacturer : HETERO HEALTHCARE LTD
Origin of Medicine : India
10 Capsule(s) In A Strip
---
Introduction to Heptos 200mg Capsule
Heptos 200mg Capsule is an antiviral medicine containing the active constituent Ribavirin. It treats chronic hepatitis C in patients aged three years and older. Hepatitis C (a liver infection) occurs due to the hepatitis C virus (HCV). It is always given with other medicines to treat hepatitis C infection. This antiviral medication should not be used if a person has a history of heart attack or severe heart disease in the past six months, has blood disorders (abnormal red blood cells and hemoglobin) or severe kidney problems, or takes didanosine (which treats HIV infection).
Individuals with a known history of allergy or hypersensitivity to Heptos 200mg Capsule or its components should not use it. Talk to the physician if you have any previous breathing problems, thyroid disorders, mental health illness, anemia, vision problems, diabetes, alcohol or drug addiction, or had an organ transplant before taking Heptos 200mg Capsule. The use of this medication in children and adolescents is generally not recommended unless specifically indicated. This antiviral medicine can be very harmful to the unborn baby.
---
Uses of Heptos 200mg Capsule
Heptos 200mg Capsule is used to treat chronic hepatitis C infection.
---
Therapeutic Effects of Heptos 200mg Capsule
Heptos 200mg Capsule is therapeutic in treating chronic hepatitis C virus (HCV) infection. It works by inhibiting viral replication, thereby reducing the viral load in the body and improving liver function. The combination therapy helps achieve sustained virologic response (SVR), which indicates a successful treatment outcome with long-term virus clearance.
---
Interaction of Heptos 200mg Capsule with other drugs
Inform the healthcare provider about all your medicines, including prescription, over-the-counter, nutritional or vitamin supplements, and herbal products. Certain medications may interact with Heptos 200mg Capsule, reducing effectiveness by causing undesirable side effects. 
---
More Information about Heptos 200mg Capsule
Store at temprature between 20-25°C (68-77°F).
Keep away from moisture, heat, and light.
It should not be frozen.
Keep it in the original packaging.
Keep it away from children and pets.
---
How to consume Heptos 200mg Capsule
Heptos 200mg Capsule Tablet is taken orally. The medication is taken once a day, either with or can be taken without food, as directed by your healthcare provider. Swallow the capsule or tablet whole without crushing or chewing it.
---
Safety Advices for Heptos 200mg Capsule
Pregnancy
Heptos 200mg Capsule is known to have potentially harmful effects on fetal development and is contraindicated during pregnancy.
Breast Feeding
Heptos 200mg Capsule is excreted into breast milk. So it is unsafe to use in breastfeeding.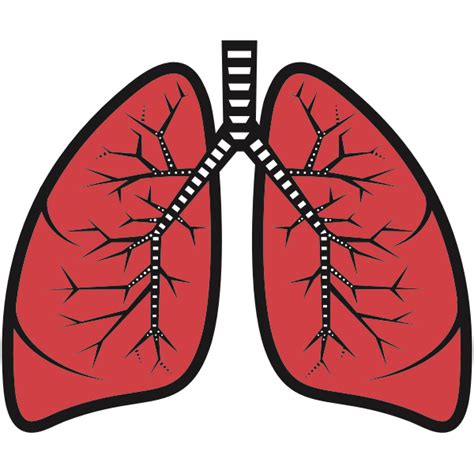 Lungs
Heptos 200mg Capsule inhalation therapy adversely affects lung function and can potentially worsen symptoms in individuals with pre-existing lung conditions like asthma, chronic obstructive pulmonary disease (COPD), or any other lung disease.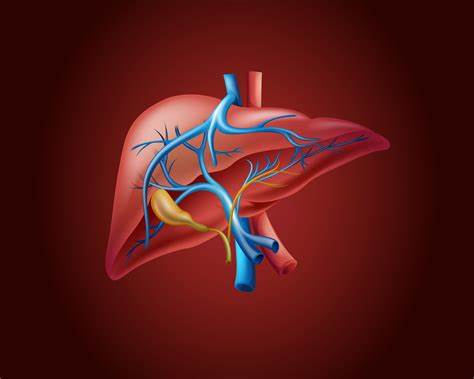 Liver
Heptos 200mg Capsule can potentially cause or worsen liver toxicity and may adversely affect liver function.
Alcohol
Alcohol can interact with Heptos 200mg Capsule in various ways, including increasing the risk of side effects, decreasing the effectiveness of the medication, or causing other harmful interactions. 
Driving
Patients should always monitor their response to the Heptos 200mg Capsule medication and be cautious when driving or operating machinery if they experience any side effects that may impair their ability to do so safely.
---
Side Effects of Heptos 200mg Capsule
Heptos 200mg Capsule causes side effects like all medications, although not everyone will experience them. 
Serious:
Heart rhythm abnormalities (arrhythmias)
Anemia (decrease in red blood cells)
Allergic Reactions
Liver or Kidney Problems
Respiratory symptoms (breathing difficulties, coughing, or bronchospasm)
Common:
Fatigue
Headache
Nausea
Insomnia (difficulty sleeping)
Anemia (low red blood cell count)
Decreased appetite
Muscle aches and joint pain
Irritability or mood changes
Skin rash or itching
---
Word of Advice
It is crucial to prioritize safety when considering using Heptos 200mg Capsule or other medication. Avoid its use during pregnancy to protect the developing fetus. Use effective birth control during the treatment and at least six months after the last dose. Regularly monitor blood counts, liver function, and respiratory symptoms. Inform healthcare providers about pre-existing heart conditions, kidney impairment, and thyroid dysfunction. Be cautious of potential drug interactions and consider alternative treatments for co-existing conditions. Open communication with healthcare providers is vital for safe use. Prioritize your well-being by following these precautions and minimizing potential risks.
---
FAQs
Q 1. Is Heptos 200mg Capsule available in different formulations?
Heptos 200mg Capsule is available in various formulations, including oral capsules, tablets, and inhalation solutions. The specific formulation and dosing will depend on the indication and treatment regimen the healthcare provider prescribes.
Q 2. Can Heptos 200mg Capsule be used in children?
Heptos 200mg Capsule may be used in children for specific indications, such as treating hepatitis C in patients five years and older. However, the dosing and safety considerations for children may differ from those for adults. A pediatric specialist should carefully evaluate the use in children.
Q 3. Can Heptos 200mg Capsule be used in individuals with kidney disease?
Heptos 200mg Capsule should be used cautiously in individuals with kidney disease or impaired renal function. Dose adjustments may be necessary, and close monitoring of renal function is recommended to ensure the medication is used safely.
Q 4. Does Heptos 200mg Capsule have any effect on fertility?
Heptos 200mg Capsule can cause temporary or permanent infertility in both men and women. Discussing fertility concerns with healthcare providers before starting therapy is crucial, especially for individuals planning to have children.
Q 5. Is it necessary to undergo regular eye examinations while on Heptos 200mg Capsule?
Regular eye examinations are not typically required during Heptos 200mg Capsule treatment. However, individuals who experience any vision changes or develop eye-related symptoms should seek immediate medical attention.
Q 6. Can Heptos 200mg Capsule be used in individuals with a history of mental health disorders?
Heptos 200mg Capsule can potentially worsen or trigger psychiatric effects, including depression and anxiety. Individuals with a previous history of mental health disorders should be monitored closely during treatment, and healthcare providers should be informed about pre-existing conditions.
Q 7. Are there any specific precautions for individuals with diabetes?
Heptos 200mg Capsule does not directly affect blood sugar levels or diabetes. However, individuals with diabetes should closely monitor their blood sugar levels during treatment, as the overall stress on the body and potential changes in appetite may impact glucose control.
---
Fact Box of Heptos 200mg Capsule
Molecule name: Ribavirin

Therapeutic class: Anti-viral

Pharmacological class: Synthetic Nucleoside Analogue

Indications: 

Chronic hepatitis C infection
---
References
Goodman & Gilman's, The Pharmacological Basis of Therapeutics, Antiviral agents (Nonretroviral), 12th edition, 2011, 1613 - 1615.
KD Tripathi, Essentials of Medical Pharmacology, Antiviral drugs, 7th edition, 2013, 804.
Milpharm Limited, Electronic medicines compendium (EMC), [ Revised on Oct 2020] [ Accessed on 17th May 2023], https://www.medicines.org.uk/emc/files/pil.7108.pdf
Merck Sharp & Dohme Corp., US Food and Drug Administration, [ Revised on Nov 2013] [ Accessed on 17th May 2023], https://www.accessdata.fda.gov/drugsatfda_docs/label/2013/020903s052,021546s008lbl.pdf
---
Disclaimer
MrMed's primary intention is to ensure that its consumers get information that is reviewed by experts, accurate and trustworthy. The information and contents of this website are for informational purposes only. They are not intended to be a substitute for professional medical advice, diagnosis, or treatment. Please seek the advice of your doctor and discuss all your queries related to any disease or medicine. Do not disregard professional medical advice or delay in seeking it because of something you have read on MrMed. Our mission is to support, not replace, the doctor-patient relationship.
4000+ products
We maintain strict quality controls on all our partner retailers, so that you always get standard quality products.
Secure Payment
100% secure and trusted payment protection
Easy Return
We have a new and dynamic return window policy for medicines and healthcare items. Refer FAQs section for more details.