Want to know more?
Read Our Editorial Policy
Did you find this information helpful?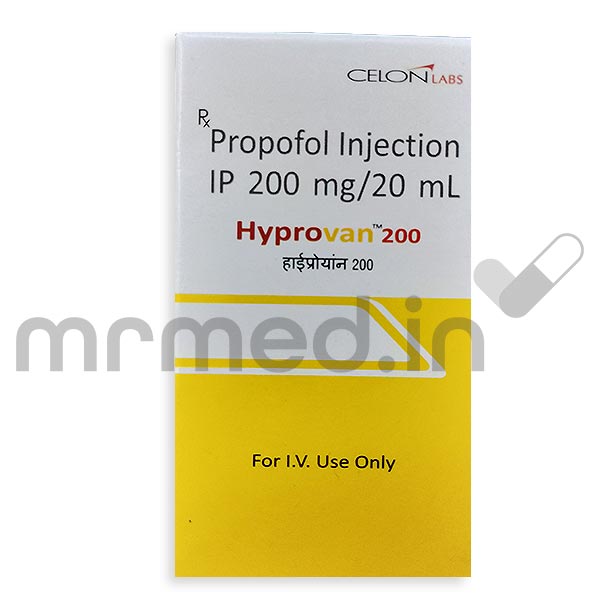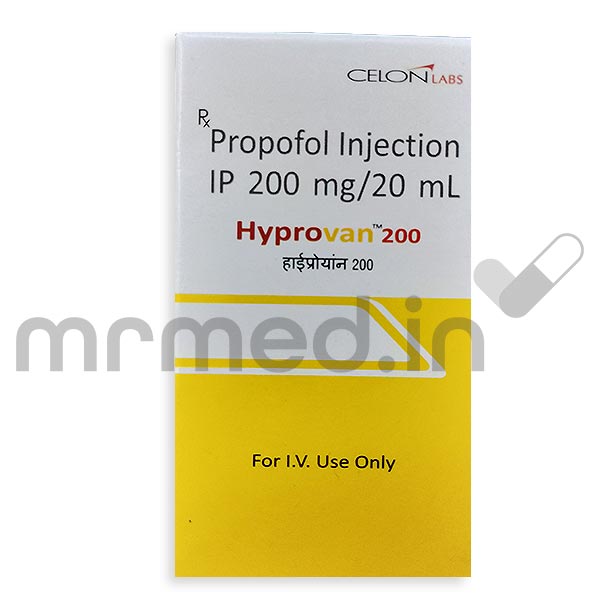 Hyprovan 200mg Injection 20ml
Prescription Required
Salt Composition : Propofol
Manufacturer : CELON LABORATORIES LTD
Origin of Medicine : India
1 Vial(s) Of 20ml
---
Introduction to Hyprovan 200mg Injection 20ml
Hyprovan 200mg injection contains an active substance of propofol, which belongs to a class of medicines called general anesthetics. General anesthetics are used to cause unconsciousness (sleep) so that surgical operations or other procedures can be performed. They can also be used to sedate you (so that you are sleepy but not completely asleep). Hyprovan 200mg  injection is used to cause partial or complete reversible loss of consciousness (adult or child over the age of 1 month) so that surgical procedures can be performed. It can also be used to induce sleep in patients (16 years or older) receiving artificial respiration in an Intensive Care Unit (ICU).
Do not take this medication if you are allergic to propofol or its ingredients. Inform your doctor if you are allergic to peanuts or soya, as the medication contains soya oil. Before taking this medication, please inform your doctor, anesthetist, or nurse if you have a history of seizures, high blood fat levels, dehydration, or any other health conditions related to your heart, lungs, kidneys, liver, or if you have experienced prolonged illness or have been diagnosed with mitochondrial disease. Sharing this information with your doctor is vital to ensure your treatment plan is tailored to your unique medical needs and safety.
---
Uses of Hyprovan 200mg Injection 20ml
Reversible loss of consciousness (General anesthesia)
---
Therapeutic Effects of Hyprovan 200mg Injection 20ml
The action of hyprovan 200mg, like all general anesthetics, needs to be better understood. However, it is thought to produce loss of consciousness by potentiating the actions of certain brain chemicals (neurotransmitter GABA) through the specific receptors (ligand-gated GABA A receptors) and decreasing the flow of chloride ions across the nerve cells required to maintain alertness.
---
Interaction of Hyprovan 200mg Injection 20ml with other drugs
Inform your doctor about any prescribed medications, over-the-counter medicines, nutritional or vitamin supplements, and herbal products you take or have taken before the treatment. Certain medications may interact with hyprovan 200mg  injection and cause undesirable side effects, especially if you are taking the antibiotic rifampicin (for tuberculosis- TB).
---
More Information about Hyprovan 200mg Injection 20ml
Store hyprovan 200mg below 25°C.
Protect from light.
Keep out of reach of children.
---
How to consume Hyprovan 200mg Injection 20ml
This medicine is given only in a hospital set up by a trained healthcare provider. It will be given to you as an injection into a vein, usually in the back of your hand or forearm. Your doctor will decide your most apt dosage based on age, body weight, and physical circumstances.  
---
Safety Advices for Hyprovan 200mg Injection 20ml
Pregnancy
Hyprovan 200mg  can pass the placental barrier and cause miscarriage, birth defects, or neonatal depression during pregnancy. Hence, If you are pregnant, think you may get pregnant, or planning to have a baby, inform your doctor for advice before taking this medicine. Hyprovan 200mg  is given to you only when it is considered essential by your doctor.
Breast Feeding
Hyprovan 200mg  can be excreted into human breast milk and lead to neonatal depression if used during breastfeeding. Therefore, consult your doctor to determine when it's safe to resume breastfeeding while undergoing this medication.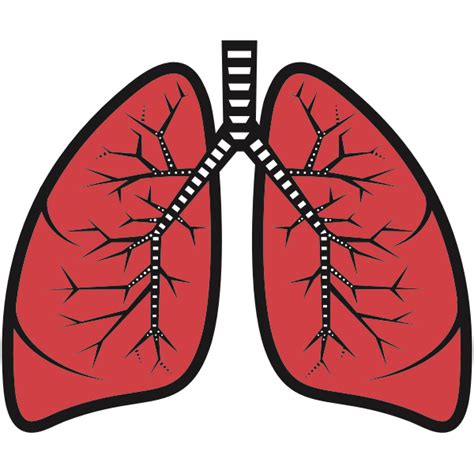 Lungs
Hyprovan 200mg  injection is used with caution for severe breathing disorders. Before taking this medication, inform your doctor if you have any active lung disease.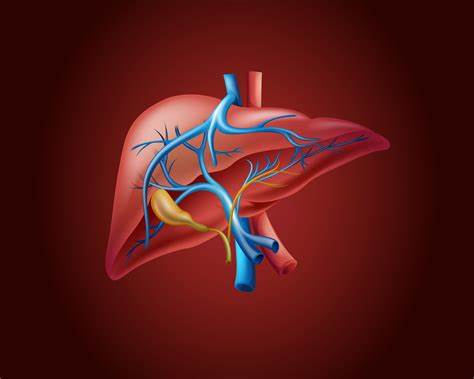 Liver
Hyprovan 200mg  injection can cause enlargement of the liver very rarely. Hence, inform your doctor if you have mild/moderate/severe liver problems before taking this medication.
Alcohol
Drinking alcohol while using hyprovan 200mg  injection can make the sedation even stronger. So, it is not recommended to have alcohol unless your doctor says it is okay after the effect of the medicine has worn off.
Driving
Hyprovan 200mg  can affect your ability to drive and handle heavy machinery, so it is not recommended to drive until told by your doctor that the sleepy effect of the injection is gone.
---
Side Effects of Hyprovan 200mg Injection 20ml
Side effects are unwanted symptoms caused by medicines. Even though all medicines cause side effects, not everyone gets them.
Serious
Allergic reactions - symptoms of difficulty in breathing, swelling of the eyelids, face, or lips, rash or itching (especially affecting your whole body)
Stress cardiomyopathy - symptoms of chest pain, shortness of breath, nausea, or an irregular heartbeat, especially if you are stressed.
Common
Injection site pain
Low blood pressure
Changes in your breathing pattern
Slow heartbeat
Nausea and Vomiting
Headache
Withdrawal symptoms - unusual behavior, sweating, shaking, and feeling anxious (in children)
Flushing of the skin (in children)
---
Word of Advice
Please inform your doctor if you are on a sodium-controlled diet or have allergies to peanuts or soya, as hyprovan 200mg  injection contains these components. If the injection is administered over extended periods in intensive care, your doctor may prescribe a zinc supplement to prevent a decrease in your zinc levels. Before starting the treatment, it is essential to inform your doctor if you are allergic to any of these components or have any concerns.
It is essential to trust your medical team and communicate openly with them. Hyprovan 200mg  is a powerful anesthetic used to induce and maintain anesthesia, and while it is generally safe, it is crucial to disclose your complete medical history, allergies, and any medications you are taking to your healthcare provider. Follow their instructions diligently, and be sure to inform them about any unusual sensations or discomfort during the procedure. It is natural to feel apprehensive, but focusing on the expertise of your medical team and openly communicating your concerns with your doctor can help ensure a safer and more comfortable experience. 
---
FAQs
Q 1. How long does the effect of hyprovan 200mg injection last?
The effect of hyprovan 200mg injection typically lasts for 24 hours, but this can vary from person to person, depending on the administered dose.
Q 2. Is hyprovan 200mg injection indicated for children?
Hyprovan 200mg is not recommended to maintain anesthesia in children under one month.
Q 3. What should I take before getting my hyprovan 200mg injection?
Adults and teenagers over 12 can eat solid foods and dairy products up to 8 hours before their hospital arrival time. Avoid alcohol within 8 hours of your appointment. You can have clear liquids, not dairy, up to 2 hours before surgery to stay hydrated
Q 4. What restrictions should I follow after a hyprovan 200mg injection?
It's important to avoid alcohol consumption during the treatment, as it may intensify the sedative effect. Additionally, do not operate a vehicle or heavy machinery since it causes severe drowsiness or dizziness, which may last several hours after the treatment.
Q 5. Can hyprovan 200mg injection cause dependence?
As a sedative agent, hyprovan 200mg injection can potentially increase dependence and be subject to abuse. It is strictly not meant for self-administration and should only be administered by a healthcare provider. When used beyond the therapeutic dose, it can be life-threatening.
Q 6. Can hyprovan 200mg be taken orally?
No, hyprovan 200mg is typically administered as an injection because most of it is processed by the liver when taken by mouth. So, the usual method for receiving hyprovan 200mg is through an intravenous (IV) injection (into your veins) administered by a trained anesthesiologist.
---
Fact Box of Hyprovan 200mg Injection 20ml
| | |
| --- | --- |
| Molecule Name: Propofol | Therapeutic class: General Anesthetics |
| Pharmacological class:  Sedative-hypnotic Agents | Indications: General Anesthesia  |
---
References
Mercury Pharmaceuticals Ltd, Electronic medicines compendium (EMC), [Revised on April 2022], [Accessed on 27th Sept 2023], https://www.medicines.org.uk/emc/files/pil.5492.pdf
Fresenius Kabi USA, US Food and Drug Administration (FDA), [Revised on Aug 2022], [Accessed on 27th Sept 2023], https://www.accessdata.fda.gov/drugsatfda_docs/label/2022/019627s069lbl.pdf
KD Tripathi, Essentials of Medical Pharmacology, Drugs acting on central nervous system, 2019, 409-410
Goodman & Gilman's, The Pharmacological Basis of Therapeutics, General Anesthetics and Therapeutic Gases, 2018, 390-391
---
Disclaimer
MrMed's primary intention is to ensure that its consumers get information that is reviewed by experts, accurate and trustworthy. The information and contents of this website are for informational purposes only. They are not intended to be a substitute for professional medical advice, diagnosis, or treatment. Please seek the advice of your doctor and discuss all your queries related to any disease or medicine. Do not disregard professional medical advice or delay in seeking it because of something you have read on MrMed. Our mission is to support, not replace, the doctor-patient relationship.
4000+ products
We maintain strict quality controls on all our partner retailers, so that you always get standard quality products.
Secure Payment
100% secure and trusted payment protection
Easy Return
We have a new and dynamic return window policy for medicines and healthcare items. Refer FAQs section for more details.