Want to know more?
Read Our Editorial Policy
Did you find this information helpful?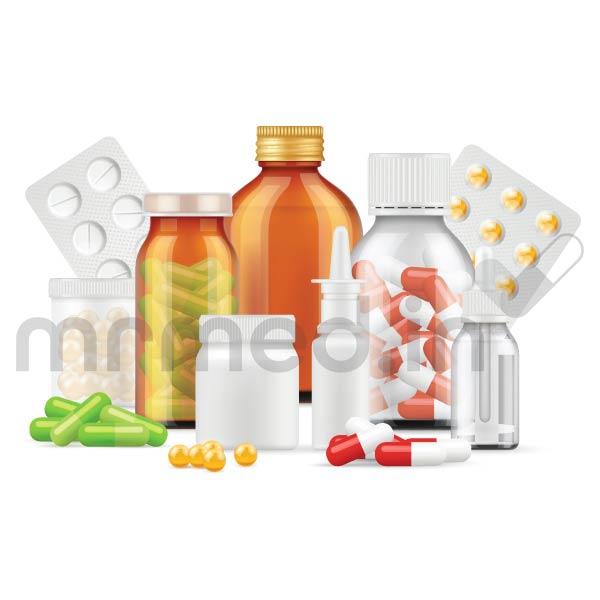 Jectophen 1.0gm Injection
Prescription Required
Salt Composition : Chloramphenicol Sodium
Manufacturer : FUSION HEALTH CARE PVT LTD
Origin of Medicine : India
1 Vial(s)
---
Introduction to Jectophen 1.0gm Injection
The jectophen 1.0gm injection is formulated with an active ingredient called chloramphenicol sodium succinate, belonging to the group of broad-spectrum antibacterials. This medicine fights severe systemic bacterial infections, including typhoid, meningitis, and other infections. Typically, it is considered when previous antibiotic treatments have proven ineffective, when oral jectophen 1.0gm is not feasible, or when a high concentration of the medication is required in your bloodstream.
It is not recommended to take this medication if allergic to chloramphenicol. Furthermore, if you are pregnant or breastfeeding, do not take this medication without consulting your doctor. If you have a history of kidney or liver disease or are already taking medications that could lead to bone marrow depression, it is essential to inform your disease condition with your healthcare provider. The same applies to a cold, viral influenza, or throat infection. Tell your doctor if you have recently received a vaccination or scheduled for one.
This injection carries a potential risk of causing bone marrow suppression and bleeding disorders, including various forms of anemia (a reduction in red blood cells), leucopenia (a decrease in white blood cells), and thrombocytopenia (a decrease in platelets). These conditions can weaken your immune system and, in some cases, even develop into leukemia (blood cancer). Therefore, it is crucial to let your doctor know if you have any history of these disorders before starting jectophen 1.0gm treatment. Be sure to provide your doctor with a comprehensive account of your medical history and medications.
---
Uses of Jectophen 1.0gm Injection
Serious bacterial infections
---
Therapeutic Effects of Jectophen 1.0gm Injection
Jectophen 1.0gm injection works by inhibiting bacterial protein synthesis by disrupting the transfer of activated amino acids from soluble RNA to ribosomes. This interference prevents bacterial growth and multiplication, resulting in a bacteriostatic effect.
---
Interaction of Jectophen 1.0gm Injection with other drugs
Inform your doctor about any prescribed medications, over-the-counter medicines, nutritional or vitamin supplements, and herbal products you take or have taken before the treatment. Certain medications may interact with jectophen 1.0gm injection and can cause undesirable side effects.
---
More Information about Jectophen 1.0gm Injection
Store jectophen 1.0gm injection below 25°C.
Protect from light.
Keep out of reach of children.
---
How to consume Jectophen 1.0gm Injection
This medicine is given only in a hospital setup by a healthcare provider. It is infused directly into your veins by your healthcare provider. Your physician will decide the dosage and frequency of this injection based on the severity of your disease and other factors. 
---
Safety Advices for Jectophen 1.0gm Injection
Pregnancy
Jectophen 1.0gm injection passes the placental barrier and can cause potentially toxic effects (grey baby syndrome) to the fetus. Hence, do not take this medication if you are pregnant, planning to get pregnant, or think you may get pregnant. Consult your doctor for more advice.
Breast Feeding
Due to the risk of developing grey baby syndrome, it is not recommended to take jectophen 1.0gm injections if you are breastfeeding. Seek a doctor's help for more advice.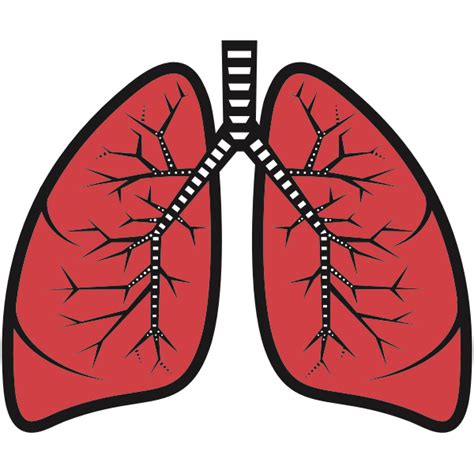 Lungs
It is unknown whether jectophen 1.0gm injection is safe for persons suffering from lung disease. Inform your doctor if you have any lung disease before starting the treatment.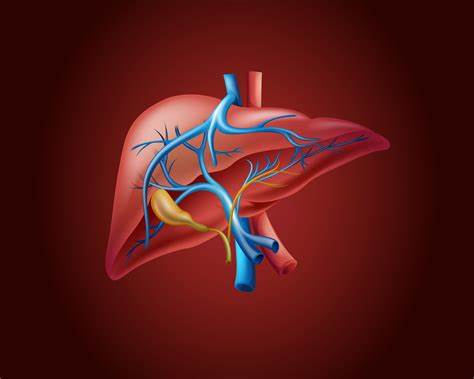 Liver
Jectophen 1.0gm injection can affect the proper functioning of the liver, especially in neonates and children, due to the increased toxicity of the drug in the liver. Before receiving this medication, inform your doctor if you or your child has liver disease.
Alcohol
The safety of consuming alcohol while undergoing treatment with a jectophen 1.0gm injection remains unknown. We suggest consulting your healthcare provider for further guidance.
Driving
Some of the side effects of jectophen 1.0gm can affect your ability to drive. Do not drive or use heavy machines if you feel lightheaded. Consult your healthcare provider for more advice.
---
Side Effects of Jectophen 1.0gm Injection
Side effects are unwanted symptoms caused by medicines. Even though all medicines cause side effects, not everyone gets them. 
Serious
Severe allergic reactions such as redness and itching
Grey baby syndrome (marked by a swollen belly, a sudden drop in blood pressure, and a pale grayish color of the skin)
White blood cell counts can also drop, increasing the chance of infections and fever
Anemia (a low red blood cell count) leaves you tired and lethargic.
Common
Thrombocytopenia (decrease in platelets)
Dry mouth, Nausea, and vomiting
Headache and Depression
Numbness, tingling, pain or muscle weakness
Blurring, inflammation, or temporary loss of vision
Immune suppression and development of infections
---
Word of Advice
During the treatment, your doctor may go for frequent blood tests to check the proper liver and kidney functioning and measure your blood count, as jectophen 1.0gm injection can damage your blood cells, causing bone marrow suppression. Hence, you will be hospitalized until you recover.
There is a risk of over-growth of non-susceptible organisms, which can lead to severe diarrhea up to a few months after this medicine is given to you. Inform your doctor if you face any side effects during or after the treatment. You must not take this medication as prophylaxis to prevent bacterial infections such as colds, influenza, or throat infections. This medication is for in-hospital use only provided by your doctor. Always inform your doctor if you have any concerns before taking this medication. 
---
FAQs
Q 1. Is jectophen 1.0gm injection indicated for children?
Jectophen 1.0gm injection is administered to children only when other antibiotic treatments have proven ineffective. Your doctor will prescribe it after carefully evaluating the benefits versus the risks for the child.
Q 2. What is the most common side effect of Jectophen 1.0gm injection in children?
Gray baby syndrome, a life-threatening condition, is a significant concern. This risk emerges from the drug's heightened toxicity, making it challenging for the liver to metabolize and eliminate the medicine in premature infants.
Q 3. What diet should I follow during the treatment with jectophen 1.0gm infection?
Take a plant-based diet to boost your immunity. Avoid sugary foods, smoking, and alcohol to resume a healthy lifestyle.
Q 4. Who should not take jectophen 1.0gm?
Jectophen 1.0gm is not suitable for everyone. To ensure it's safe for you, tell your doctor if you have ever had an allergic reaction to chloramphenicol or other medicine (or) if you or your family ever had a rare condition called aplastic anemia (when your bone marrow does not produce blood cells).
Q 5. Can jectophen 1.0gm cause diarrhea?
Yes, rarely, jectophen 1.0gm can cause prolonged diarrhea due to the overgrowth of non-susceptible organisms.
---
Fact Box of Jectophen 1.0gm Injection
| | |
| --- | --- |
| Molecule Name: Chloramphenicol sodium succinate | Therapeutic class: Bacteriostatic agents |
| Pharmacological class:  Broad-spectrum antibacterials | Indications: Serious bacterial infections |
---
References
Eramol (UK) Ltd, Electronic medicines compendium (EMC) , [Revised on Mar 2022], [Accessed on 23rd Sept 2023], https://www.medicines.org.uk/emc/product/12869/smpc
Fresenius Kabi USA, LLC, US Food and Drug Administration (FDA), [Revised on Dec 2019], [Accessed on 23rd Sep 2023], https://fda.report/DailyMed/aed29594-211d-49ef-813f-131975a8d0e3
Fusion Healthcare Pvt Ltd., [Revised on 2018] [Accessed on 19th Aug 2021], https://www.fusionhealthc.com/products/
KD Tripathi, Essentials of Medical Pharmacology, Antimicrobialdrugs, 8th edition, 2019, 790-792
Camille E. Beauduy, Lisa G. Winston, Tetracyclines, Macrolides, Clindamycin, Chloramphenicol, Streptogramins, & Oxazolidinones, Lange's Basic and Clinical Pharmacology, 14th Edition, 2018, 815-825.
---
Disclaimer
MrMed's primary intention is to ensure that its consumers get information that is reviewed by experts, accurate and trustworthy. The information and contents of this website are for informational purposes only. They are not intended to be a substitute for professional medical advice, diagnosis, or treatment. Please seek the advice of your doctor and discuss all your queries related to any disease or medicine. Do not disregard professional medical advice or delay in seeking it because of something you have read on MrMed. Our mission is to support, not replace, the doctor-patient relationship.
4000+ products
We maintain strict quality controls on all our partner retailers, so that you always get standard quality products.
Secure Payment
100% secure and trusted payment protection
Easy Return
We have a new and dynamic return window policy for medicines and healthcare items. Refer FAQs section for more details.