Want to know more?
Read Our Editorial Policy
Did you find this information helpful?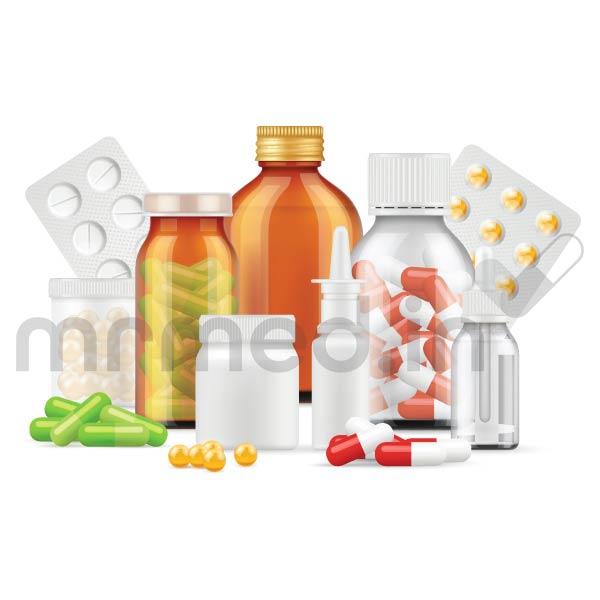 Labil 20mg Injection
Prescription Required
Salt Composition : Labetalol
Manufacturer : CELON LABORATORIES LTD
Origin of Medicine : India
1 Ampoule(s) Of 4ml
---
Introduction to Labil 20mg Injection
Labil 20mg Injection is an antihypertensive drug that belongs to the category of non-cardioselective beta blockers, containing the active ingredient Labetalol. It treats hypertension (high blood pressure) and can also be prescribed for certain heart conditions. This drug is particularly useful in managing hypertensive emergencies, such as crises or severe hypertension during pregnancy.
Contact your physician immediately if you experience allergies to this drug and its ingredients. Labil 20mg Injection may worsen bronchospasm and respiratory function in individuals with asthma or severe COPD. It should be mainly used with caution in such cases. This drug is primarily used to lower blood pressure but can also affect heart rate. It may cause bradycardia (slow heart rate), especially in individuals with preexisting heart rhythm disorders. Regular monitoring of blood pressure levels and heart rate is important during treatment. Inform your doctor or surgeon about the drug you are taking before surgery. This drug may interact with anesthesia and other medications used during surgery, potentially affecting blood pressure control.
Individuals with impaired liver function may experience increased drug levels as the liver metabolizes this medicine. Dose adjustments may be necessary for these conditions. Labil 20mg Injection may affect blood sugar levels and can mask some signs of low blood sugar. Close monitoring of blood glucose levels is important for diabetic patients taking this medicine, and adjustments in diabetes medications may be required. Avoid breastfeeding your baby while on the medicine, as this drug passes into the breast milk. It is highly advised to inform your physician if you take other medications before using over-the-counter or herbal products. Your doctor will evaluate the risk of interaction with this medication.
---
Uses of Labil 20mg Injection
Therapeutic Effects of Labil 20mg Injection
Labil 20mg Injection works by blocking beta-1 adrenergic receptors and reduces the effects of the hormone adrenaline (epinephrine) on the heart. This results in decreased heart rate and force of contraction, leading to a reduction in cardiac output. By reducing the workload on the heart, this medicine helps lower blood pressure.
---
Interaction of Labil 20mg Injection with other drugs
Inform your physician about all your medicines, including prescription, over-the-counter, nutritional or vitamin supplements, and herbal products. Certain medications may interact with Labil 20mg Injection and reduce effectiveness by causing undesirable side effects. 
---
More Information about Labil 20mg Injection
Store Labil 20mg Injection (20 to 25°C)
Do not freeze.
Keep it out of reach from children.
---
How to consume Labil 20mg Injection
Labil 20mg Injection will be administered to you by a healthcare professional in a hospital setting. It is usually administered as an intravenous injection into a vein. Your doctor will decide the dose, route of administration, and frequency based on your disease condition and other factors.
---
Safety Advices for Labil 20mg Injection
Pregnancy
Labil 20mg Injection is not recommended after the first three months of pregnancy. If you suspect pregnancy or planning to become pregnant and have concerns about using this drug, Consult your physician during the treatment.
Breast Feeding
Labil 20mg Injection is generally not recommended while breastfeeding. This drug can pass into women's breast milk and may affect the nursing infant.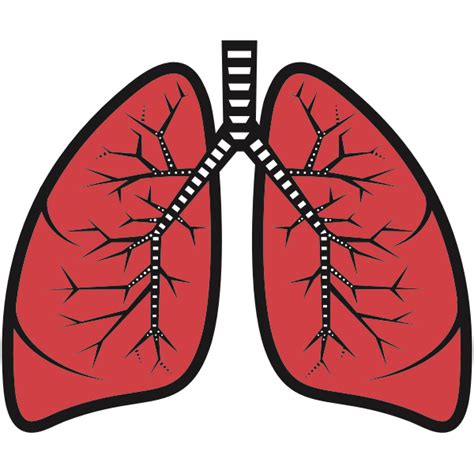 Lungs
Labil 20mg Injection should be cautiously administered in patients with severe lung diseases. Dose adjustments are necessary. Inform your physician if you have lung problems before initiating the therapy.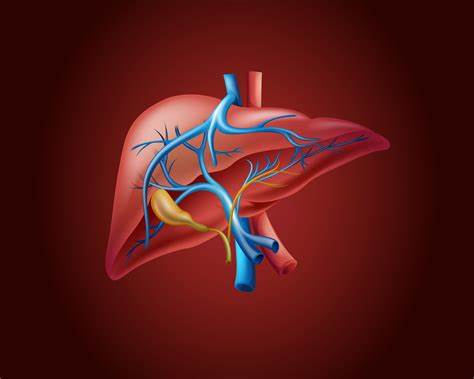 Liver
Inform your doctor if you have liver problems before initiating the treatment with Labil 20mg Injection. Your doctor may adjust the dose of this drug if you have liver disease.
Alcohol
Consuming alcohol may affect the effectiveness of Labil 20mg Injection. It is highly advised to stop consuming alcohol if you take this medicine. 
Driving
Labil 20mg Injection may cause short-term side effects such as tiredness or weakness. Avoid driving and operating heavy machinery.
---
Side Effects of Labil 20mg Injection
Side effects are unwanted symptoms caused by medicines. Even though all drugs cause side effects, not everyone gets them.
Serious
Swelling of the face, lips, or eyelids, difficulty breathing, rash or itching
Common
Headache, dizziness
Tiredness
Stuffy nose
Tingling of the scalp
Urination difficulties
Not being able to ejaculate
Vomiting, nausea
Indigestion
---
Word of Advice
Labil 20mg Injection can cause a drop in blood pressure when changing positions (orthostatic hypotension), leading to dizziness or lightheadedness. To minimize this, rise slowly from lying down or sitting positions. Along with medication, lifestyle modifications can help manage blood pressure. These may include maintaining a healthy diet, exercising regularly, managing stress, limiting alcohol consumption, and avoiding tobacco products.
---
FAQs
Q 1. Are there any side effects associated with Labil 20mg Injection?
Like any medication, Labil 20mg Injection can cause side effects. Common side effects may include dizziness, fatigue, headache, nausea, and low blood pressure. This formulation may also cause serious side effects, such as slow heart rate, shortness of breath, or allergic reactions. Reporting any unusual or severe side effects to a healthcare professional is important.
Q 2. What is the mechanism of action of Labil 20mg Injection?
Labil 20mg Injection works by beta-adrenergic receptors in the body. It blocks beta-1 and beta-2 receptors, leading to reduced heart rate, blocking or decreased force of contraction, and dilation of blood vessels, resulting in lowered blood pressure.
Q 3. Can Labil 20mg Injection be abruptly stopped?
Labil 20mg Injection should only be abruptly stopped by consulting a healthcare professional. Sudden discontinuation of beta-blockers can result in a rebound effect and potentially worsen symptoms. If you feel to change or stop the dosage of this drug, it should be done under the knowledge of your healthcare provider.
Q 4. Can a diabetic patient take Labil 20mg Injection?
Yes, diabetic patients can take Labil 20mg Injection. This medicine is not known to directly affect blood sugar levels or interfere with the management of diabetes. It is commonly prescribed to individuals with hypertension, including those with diabetes.
Q 5. What are the available Labil 20mg Injection doses?
Labil 20mg Injection is available in different doses in tablet form and for intravenous (IV) administration. For oral tablets, the common doses are 100mg, 200mg, and 300mg. The IV dose can be 5 mg/mL or 20 mg/mL concentration.
---
Fact Box of Labil 20mg Injection
| | |
| --- | --- |
| Molecule name: Labetalol | Therapeutic class: Antihypertensive agents |
| Pharmacological class:  Non-cardioselective beta blockers | Indications: Treats hypertension |
---
References
Tillomed Laboratories Ltd, Electronic medicines compendium (EMC), [Revised on January 2022] [Accessed on 29th May 2023], https://www.medicines.org.uk/emc/files/pil.11602.pdf 
Hospira, US Food and Drug Administration, [Revised on Nov 2011] [Accessed on 29th May 2023], https://www.accessdata.fda.gov/drugsatfda_docs/label/2012/075239s010lbl.pdf
Goodman & Gilman's, The Pharmacological Basis of Therapeutics, Adrenergic agonists and antagonists, 12th edition, 2011, 328.
---
Disclaimer
MrMed's primary intention is to ensure that its consumers get information that is reviewed by experts, accurate and trustworthy. The information and contents of this website are for informational purposes only. They are not intended to be a substitute for professional medical advice, diagnosis, or treatment. Please seek the advice of your doctor and discuss all your queries related to any disease or medicine. Do not disregard professional medical advice or delay in seeking it because of something you have read on MrMed. Our mission is to support, not replace, the doctor-patient relationship.
4000+ products
We maintain strict quality controls on all our partner retailers, so that you always get standard quality products.
Secure Payment
100% secure and trusted payment protection
Easy Return
We have a new and dynamic return window policy for medicines and healthcare items. Refer FAQs section for more details.