Want to know more?
Read Our Editorial Policy
Did you find this information helpful?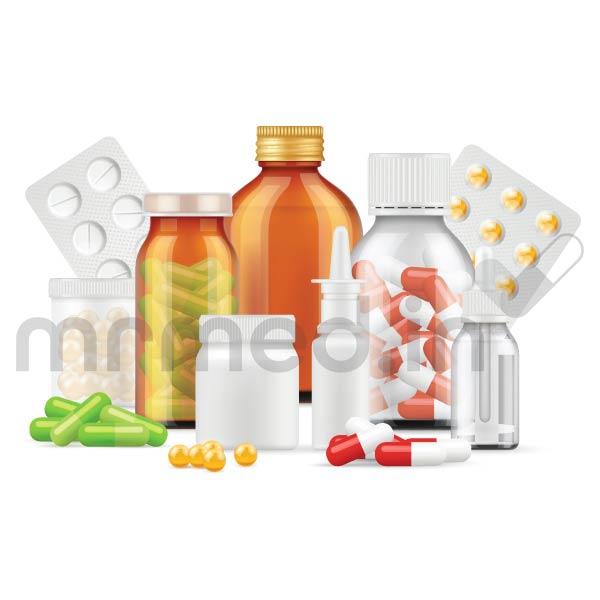 Lapaz Tablet
Prescription Required
Salt Composition : Atazanavir,lamivudine,ritonavir,zidovudine
Manufacturer : EMCURE PHARMACEUTICALS LTD
Origin of Medicine : India
1 Tablet(s) In A Strip
---
Introduction to Lapaz Tablet
Lapaz tablets is a antiretroviral medications containing the active constituents Atazanavir, Lamivudine, Ritonavir, and Zidovudine. It is used to treat HIV–1 infection along with other medicines. HIV–1 is a Human immunodeficiency virus that attacks and destroys the cells that help in the immune system. As a result, the body's ability to fight against infections decreases and leads to death if untreated properly. Inform your doctor if you have liver disease, hepatitis B or C, kidney disease, and heart disorders. Lapaz Tablet can slow the progression of HIV infection and improve immune function.
Administration of this medicine may lead to immune reconstitution syndrome (antiviral drug lead to a worsening of previous infection). Do not share personal objects like razors, towels, or toothbrushes with anyone. Consult your doctor about safe sex practices. Individuals with known hypersensitivity or allergy to lopinavir, ritonavir, or other medication components should not use it. The safety as well as effectiveness of this medication in pediatric populations may differ from adults. Dosage adjustments and close monitoring may be necessary when using these medications in children.
---
Uses of Lapaz Tablet
Lapaz tablets are used to treat HIV infection.
---
Therapeutic Effects of Lapaz Tablet
Lapaz Tablet target HIV at multiple stages of its replication cycle, effectively reducing the viral load, slowing disease progression, and enhancing the immune response. The combined therapy improves treatment efficacy, helps prevent drug resistance, and simplifies dosing for better patient adherence.
---
Interaction of Lapaz Tablet with other drugs
Inform your healthcare provider about all your medicines, including prescription, over-the-counter, nutritional or vitamin supplements, and herbal products. Certain medications may interact with Lapaz Tablet, reducing effectiveness by causing undesirable side effects. 
---
More Information about Lapaz Tablet
Store at a temperature between 20°C to 25°C (68°F to 77°F).
Keep away from moisture, heat, and light.
It should not be frozen.
Keep it in its original packaging.
Keep away from children and pets.
---
How to consume Lapaz Tablet
To properly consume Lapaz Tablet, follow your healthcare provider's instructions regarding dosage, frequency, and duration. Take it with or without food, swallowing the tablets or capsules with water. Adhere to the prescribed dosing schedule; do not alter the dosage without consulting your healthcare provider.
---
Safety Advices for Lapaz Tablet
Pregnancy
If you are pregnant or plan to become pregnant, it is crucial to consult with your healthcare provider before taking Lapaz tablets.
Breast Feeding
Lapaz tablets are excreted into human breast milk, but the potential risks to the infant are not well established. So patients should consult a doctor before taking it.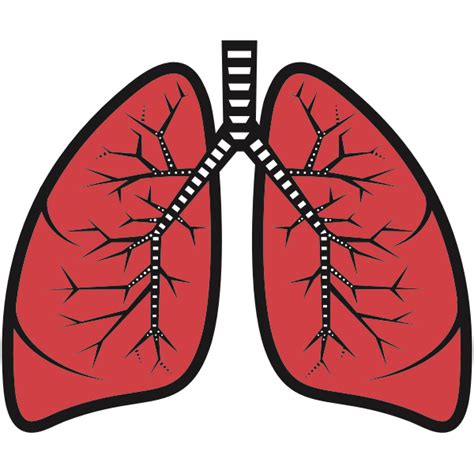 Lungs
Suppose you have a history of lung disease or are experiencing respiratory symptoms while taking it. Then it is important to consult the healthcare provider for a thorough evaluation before taking Lapaz Tablet.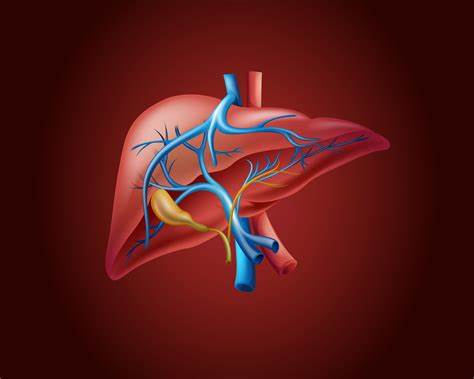 Liver
The safety of Lapaz Tablet in individuals with liver disease may depend on the specific type and severity of liver disease and other factors. It is important to consult with a healthcare provider.
Alcohol
It is generally recommended to avoid excessive alcohol consumption while taking Lapaz Tablet. Alcohol can interact with this medication and affect liver function.
Driving
Some people experience side effects, including dizziness, drowsiness, or fatigue, while taking Lapaz Tablet. Suppose anyone experiences any of these side effects or any other symptoms that may interfere with your ability to drive safely. In that case, avoid driving or operating heavy machinery.
---
Side Effects of Lapaz Tablet
Lapaz Tablet causes side effects like all medications, although not everyone will experience them. 
Serious:
Inflammation or infection
Autoimmune disorders
Joint stiffness and pain
Allergic reactions
Depression
Liver and pancreas problem
Severe allergic reactions
Common:
Nausea, vomiting, diarrhea
Dizziness
Headache
Rashes
Weakness
Increased triglycerides
Extreme tiredness
Kidney problems
Sleeplessness
Stomach pain
Muscle pain
Nerve problems
---
Word of Advice
If you are considering taking Lapaz Tablet, knowing the potential risks and warnings associated with this medication is important. Pregnancy and breastfeeding require individual evaluation and consultation with a doctor to weigh the benefits against potential risks. It should be used cautiously in individuals with pre-existing conditions such as liver disease, kidney disease, bleeding disorder, or bone disorders, as it may exacerbate them. Cautions should be taken while taking this medication in diabetes and pancreatitis patients as it can worsen these conditions. Adherence to these precautions and regular monitoring and communication with the healthcare provider can help ensure safe and effective use.
---
FAQs
Q 1. What are the signs of immune reconstitution syndrome while taking Lapaz Tablet?
Immune reconstitution syndrome may present as new or worsening symptoms of opportunistic infections or autoimmune disorders. If you see the sudden onset or worsening of symptoms, such as fever, swollen lymph nodes, or respiratory issues, you must inform your healthcare provider promptly.
Q 2. How can I monitor for pancreatitis while taking Lapaz Tablet?
Monitoring for pancreatitis involves symptoms such as severe abdominal pain, nausea, vomiting, or elevated amylase or lipase levels in blood tests. If you experience these symptoms, you must promptly inform your healthcare provider for evaluation and appropriate management.
Q 3. How Lapaz Tablet will Effect my blood?
he combination of Lapaz Tablet can affect blood parameters, including red blood cell count (anemia), white blood cell count (neutropenia), hemoglobin, hematocrit, platelet count, and coagulation factors. Regular monitoring of blood cell counts and coagulation parameters is necessary to assess any changes and ensure they remain within a healthy range.
Q 4. Can Lapaz Tablet be used in the elderly
The use of Lapaz Tablet combination therapy in elderly individuals should be carefully considered on a case-by-case basis. Age-related factors such as kidney and liver function, potential interactions with other medications commonly used in the elderly population, and overall health status should be considered. The dosage and monitoring may need to be adjusted accordingly.
Q 5. Does Lapaz Tablet birth contraceptives?
The combination of Lapaz Tablet can interact with certain hormonal contraceptives, such as birth control pills. Ritonavir, one of the components, can increase the metabolism of hormonal contraceptives, reducing their effectiveness.
Q 6. Can Lapaz Tablet be used in children?
The use of Lapaz Tablet combination therapy in children should be determined by a healthcare professional specializing in pediatric HIV/AIDS treatment. These medications can be prescribed for children, but the dosages and formulations may differ from those used in adults.
---
Fact Box of Lapaz Tablet
Molecule name: Atazanavir, Lamivudine, Ritonavir, and Zidovudine

Therapeutic class: Antiviral agents

Pharmacological class: 


 

1. Atazanavir: Protease Inhibitor

2. Lamivudine: Nucleoside Reverse Transcriptase Inhibitor (NRTI)

3. Ritonavir: Protease Inhibitor (Antiretroviral)

4. Zidovudine: Nucleoside Reverse Transcriptase Inhibitor (NRTI)

Indications: HIV- 1 Infection
---
References
Fabbiani et al., Atazanavir/ritonavir with lamivudine as maintenance therapy in virologically suppressed HIV-infected patients: 96 week outcomes of a randomized trial, J Antimicrob Chemother, 2018; 73: 1955–1964, https://academic.oup.com/jac/article-pdf/73/7/1955/25034459/dky123.pdf
Cipla, US Food & Drug Administration, [Revised on Oct 2017] [Accessed on 20th May 2023], https://www.accessdata.fda.gov/drugsatfda_docs/pepfar/206451PI.pdf
Mylan S.A.S., Electronic Medicines Compendium (EMC), [Revised on Apr 2018] [Accessed on 20th April 2023], https://www.medicines.org.uk/emc/files/pil.9440.pdf
KD Tripathi, Antiviral Drugs (Anti-retrovirus), Essentials of Medical Pharmacology, 8th Edition, 2019, 860-872.
---
Disclaimer
MrMed's primary intention is to ensure that its consumers get information that is reviewed by experts, accurate and trustworthy. The information and contents of this website are for informational purposes only. They are not intended to be a substitute for professional medical advice, diagnosis, or treatment. Please seek the advice of your doctor and discuss all your queries related to any disease or medicine. Do not disregard professional medical advice or delay in seeking it because of something you have read on MrMed. Our mission is to support, not replace, the doctor-patient relationship.
4000+ products
We maintain strict quality controls on all our partner retailers, so that you always get standard quality products.
Secure Payment
100% secure and trusted payment protection
Easy Return
We have a new and dynamic return window policy for medicines and healthcare items. Refer FAQs section for more details.