Want to know more?
Read Our Editorial Policy
Did you find this information helpful?
Lazid Tablet
Prescription Required
Salt Composition : Lamivudine,zidovudine
Manufacturer : EMCURE PHARMACEUTICALS LTD
Origin of Medicine : India
60 Tablet(s) In A Bottle
---
Introduction to Lazid Tablet
Lazid Tablet is a combination drug containing the active constituents Lamivudine and Zidovudine. It is used to treat HIV–1 infection along with other medicines. The human immunodeficiency virus (HIV-1) targets and kills immune system cells; as a result, the body's capacity to fight off infections declines and, in severe cases, results in death. 
Patients with neutropenia (low white blood cells) or anemia (low red blood cells) should not use zidovudine or lamivudine. If you have any liver illness, including hepatitis B or C, kidney disease, or are overweight, let your doctor know. Fat loss in the face, arms, and legs is a common side effect of this medication; treatment should be stopped if these symptoms appear. Never let anyone else use your toothbrush or other personal items, such as your razor. Ask your doctor about appropriate sexual behavior. 
The kidneys are the main organs via which Lazid Tablet is removed from the body. If you have impaired kidney function, your healthcare provider may adjust the dosage to prevent potential side effects. It is important to keep an eye on kidney function regularly during treatment. This medication can be prescribed to children with HIV, but the dosages and formulations may differ.
---
Uses of Lazid Tablet
Treatment of HIV–1 infection
---
Therapeutic Effects of Lazid Tablet
Lazid Tablet work by blocking the reverse transcriptase enzyme that is essential for the replication of HIV. By inhibiting viral replication, these medications help reduce the viral load in the body, slow the progression of HIV infection, preserve immune function, and decrease the risk of developing AIDS-related complications.
---
Interaction of Lazid Tablet with other drugs
Inform your healthcare provider about all your medicines, including prescription, over-the-counter, nutritional or vitamin supplements, and herbal products. Certain medications may interact with Lazid Tablet, reducing effectiveness by causing undesirable side effects. 
---
More Information about Lazid Tablet
Store at temprature 20-25°C (68-77°F).
Keep away from moisture, heat, and light.
It should not be frozen.
Keep it in its original packaging until it is ready to be used.
Keep out of the reach of children and pets.
---
How to consume Lazid Tablet
Lazid Tablet capsules or tablets is taken orally. The medication is usually taken once a day, with or without food, as directed by your healthcare provider. Swallow the capsule or tablet whole without crushing or chewing it.
---
Safety Advices for Lazid Tablet
Pregnancy
Lazid tablets are generally considered safe during pregnancy. However, it is always important to consult a healthcare provider before using any medication during pregnancy.
Breast Feeding
Lazid Tablet is considered safe while breastfeeding.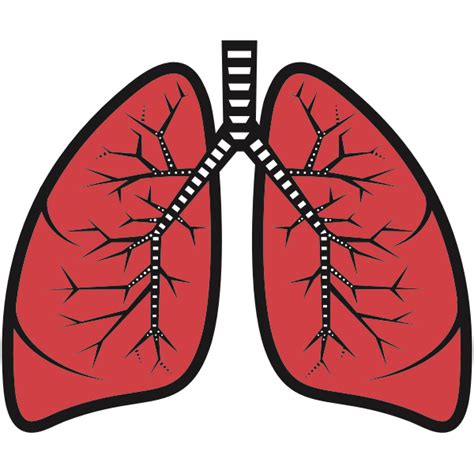 Lungs
If you have a pre-existing lung condition, such as chronic obstructive pulmonary disease (COPD) or asthma, it is important to consult your healthcare provider.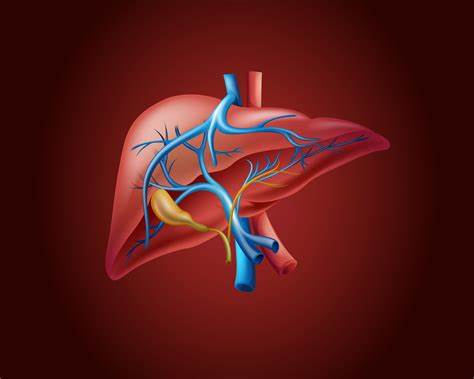 Liver
People with pre-existing liver disease, such as cirrhosis or hepatitis, should  consult a doctor before taking Lazid Tablet.
Alcohol
Alcohol can interact with Lazid Tablet in various ways, including increasing the risk of side effects, decreasing the effectiveness of the medication, or causing other harmful interactions. 
Driving
Patients should always monitor their response to the Lazid Tablet medication and be cautious when driving or operating machinery if they experience any side effects that may impair their ability to do so safely.
---
Side Effects of Lazid Tablet
Lazid Tablet cause side effects like all medications, although not everyone will experience them. 
Serious:
Allergic reactions (hives, itching, inflammation of the face, lips, tongue)
Lactic acidosis (a buildup of lactic acid in the body)
Hepatotoxicity (liver toxicity)
Anemia (low levels of red blood cells)
Neutropenia (low levels of white blood cells)
Pancreatitis (severe abdominal pain, nausea, and vomiting)
Common:
Nausea and vomiting
Headache
Diarrhea
Fatigue or tiredness
Muscle pain or weakness
Insomnia or sleep disturbances
Rash or skin reactions
Loss of appetite
Abdominal pain or discomfort
Joint pain
---
Word of Advice
Lazid Tablet should not be used without consulting a healthcare provider. You should tell the healthcare provider if someone experiences unusual side effects while using this medicine. Inform the doctor if you have any prior liver disease, such as hepatitis B or C, kidney disease, or are overweight. If a woman is pregnant or breastfeeding, it is crucial to consult the doctor before using it. If you have any related questions about health, it is best to consult a healthcare provider.
---
FAQs
Q 1. Can Lazid Tablet be used as preventive measure against HIV?
Lazid tablets are primarily used as part of a combination antiretroviral therapy (ART) regimen to treat HIV infection, not as a preventive measure. If you are concerned about HIV prevention, speak to your healthcare provider about appropriate strategies, including PrEP.
Q 2. Can Lazid Tablet be used to treat hepatitis B?
Lazid Tablet has previously been used to treat hepatitis B (HBV) infection. However, using these medications alone for HBV treatment is not advised because of the risk of developing resistance
Q 3. Can Lazid Tablet be used for children?
Lazid tablets are approved for use in pediatric populations, including infants, children, and adolescents, to treat HIV infection. The dosages may vary based on the child's weight and age.
Q 4. Can Lazid Tablet cause lipodystrophy or changes in body fat distribution?
Lipodystrophy refers to changes in body fat distribution that can occur in individuals ng certain antiretroviral medications. While Lazid tablets have been associated with fat loss and redistribution, the risk is generally lower than other medications.
Q 5. Can Lazid Tablet be stopped once the viral becomes undetectable?
No, it is generally not recommended to stop taking Lazid Tablet or any other antiretroviral medications once the viral load becomes undetectable. A person should continue taking the prescribed medications as directed by a healthcare provider.
Q 6. Can Lazid Tablet be used in elderly individuals?
Lazid Tablets can be used in elderly individuals who require antiretroviral therapy for HIV treatment. However, dosage adjustments and careful monitoring may be necessary due to age-related changes in kidney function.
---
Fact Box of Lazid Tablet
| | |
| --- | --- |
| Molecule name: lamivudine and Zidovudine | Therapeutic class: Anti-viral |
| Pharmacological class: Nucleoside Reverse Transcriptase Inhibitors (NRTIs). | Indications: Treatment of HIV – 1 infection |
---
References
KD Tripathi, Essentials of Medical Pharmacology, Antiviral drugs, 7th edition, 2013, 806 - 811.
Goodman & Gilman's, The Pharmacological Basis of Therapeutics, Antiretroviral agents and treatment of HIV infection, 12th edition, 2011, 1632-1634.
Milpharm Limited, Electronic medicines compendium (EMC), [ Revised on September 2020] [ Accessed on 16th  May 2023], https://www.medicines.org.uk/emc/files/pil.2998.pdf
ViiV Healthcare, US Food and Drug Administration, [ Revised on September 2015] [ Accessed on 16th May 2023], https://www.accessdata.fda.gov/drugsatfda_docs/...
---
Disclaimer
MrMed's primary intention is to ensure that its consumers get information that is reviewed by experts, accurate and trustworthy. The information and contents of this website are for informational purposes only. They are not intended to be a substitute for professional medical advice, diagnosis, or treatment. Please seek the advice of your doctor and discuss all your queries related to any disease or medicine. Do not disregard professional medical advice or delay in seeking it because of something you have read on MrMed. Our mission is to support, not replace, the doctor-patient relationship.
4000+ products
We maintain strict quality controls on all our partner retailers, so that you always get standard quality products.
Secure Payment
100% secure and trusted payment protection
Easy Return
We have a new and dynamic return window policy for medicines and healthcare items. Refer FAQs section for more details.