Want to know more?
Read Our Editorial Policy
Did you find this information helpful?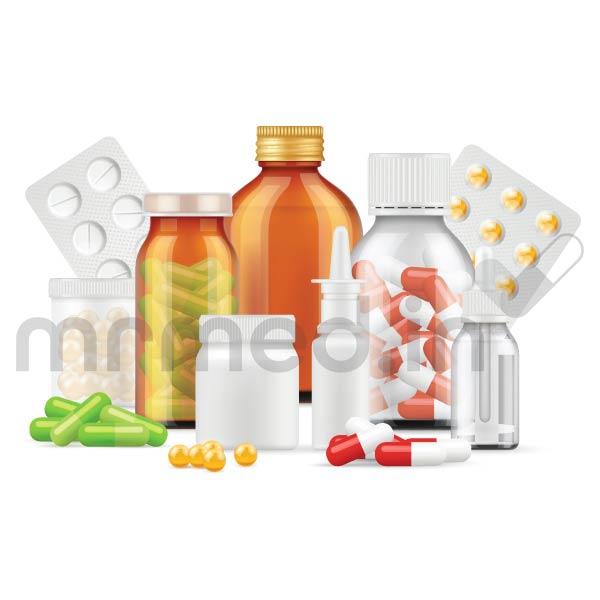 Lefumide 10mg Tablet
Prescription Required
Salt Composition : Leflunomide
Manufacturer : CIPLA LTD
Origin of Medicine : India
10 Tablet(s) In A Strip
---
Introduction to Lefumide 10mg Tablet
Lefumide 10mg Tablet is an antirheumatic medication that belongs to a class of drugs called disease-modifying antirheumatic drugs (DMARDs) containing the active ingredient Leflunomide. It is used to treat rheumatoid arthritis, a chronic inflammatory condition that affects the joints. It is also used in the treatment of psoriatic arthritis, which is a type of inflammatory arthritis that occurs in some individuals with psoriasis. Psoriatic arthritis affects the joints and can cause pain, swelling, stiffness, and reduced range of motion.
This drug is contraindicated in individuals with known hypersensitivity or allergy to it or its component. Before taking Lefumide 10mg Tablet, it is necessary to consult with your physician if you have a history of interstitial lung disease, tuberculosis, skin ulcers, unexplained chronic diarrhea, liver, and kidney problems. Your doctor may perform certain tests for further diagnosis and prescribe you a low dose if necessary. Certain vaccinations may not be recommended while on treatment with this drug because this drug can affect the immune system, and this can impact the effectiveness or safety of vaccines. This drug remains in the body for a considerable period even after discontinuation. Therefore, it's important to discuss vaccination plans with your doctor before initiating the treatment.
If you are currently experiencing a severe infection, it may be necessary to delay or avoid starting Lefumide 10mg Tablet treatment until the infection is resolved. This drug is contraindicated during pregnancy because it can have harmful effects on a developing fetus and may also be present in breast milk. Drinking alcohol while taking this drug can further stress the liver and lead to liver toxicity or other complications. Hence it is strongly advised to avoid consuming alcohol during the treatment.
---
Uses of Lefumide 10mg Tablet
Treatment of rheumatoid arthritis
Treatment of psoriatic arthritis
---
Therapeutic Effects of Lefumide 10mg Tablet
Lefumide 10mg Tablet works by suppressing the immune system and reducing inflammation. It inhibits the activity of certain immune cells called lymphocytes, which are involved in the inflammatory process.
---
Interaction of Lefumide 10mg Tablet with other drugs
Inform your physician about all your medicines, including prescription, over-the-counter, nutritional or vitamin supplements, and herbal products. Certain medications such as duloxetine and warfarin may interact with Lefumide 10mg Tablet and reduce effectiveness by causing undesirable side effects.
---
More Information about Lefumide 10mg Tablet
Store Lefumide 10mg Tablet below (25°C).
Protect from light and moisture.
---
How to consume Lefumide 10mg Tablet
Take the Lefumide 10mg Tablet as advised by your physician. Do not crush, chew, or open the medicine. Your physician will decide the correct dosage and duration based on age, body weight, and disease condition. Only stop taking the tablet if your doctor advises you to stop.
---
Safety Advices for Lefumide 10mg Tablet
Pregnancy
If you are pregnant, suspecting, or planning for the pregnancy, consult your doctor for more advice before taking Lefumide 10mg Tablet .
Breast Feeding
Taking Lefumide 10mg Tablet while breastfeeding may be unsafe because it passes into breast milk and affects the child. Do not breastfeed while taking this medicine.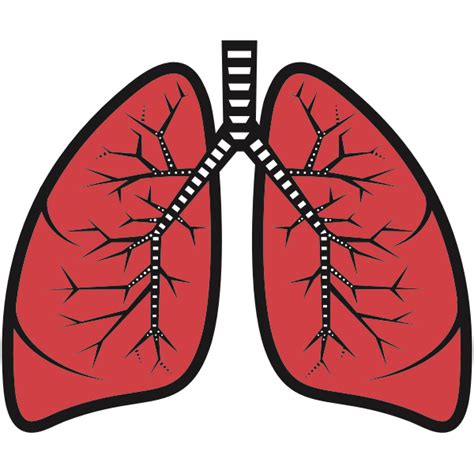 Lungs
It is unknown whether Lefumide 10mg Tablet is safe for patients with lung problems. Inform your physician if you have lung disease before starting the treatment.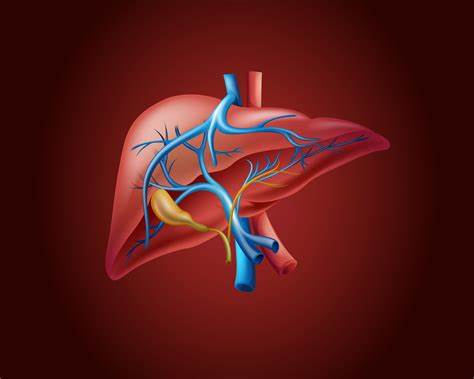 Liver
Inform your doctor if you have liver disease because the Lefumide 10mg Tablet should be used cautiously with a liver condition.
Alcohol
It is unsafe to consume alcohol during treatment with Lefumide 10mg Tablet. It increases the risk of liver damage.
Driving
Some side effects of Lefumide 10mg Tablet may impair your ability to drive or operate machinery safely. It is unsafe to consume this drug.
---
Side Effects of Lefumide 10mg Tablet
Side effects are unwanted symptoms caused by medicines. Even though all drugs cause side effects, not everyone gets them.
Serious
Serious allergic reactions (difficulty breathing, feeling dizzy or light-headed, weakness)
Skin rash or ulcers in the mouth, bruising, pale skin
Yellow discoloration of eyes and skin, abdominal pain
Infections (fever, sore throat, cough)
Tingling or pain in hands or feet
 Common
Loss of appetite, weight loss
Low white blood cells
Mild increase in blood pressure
Diarrhea
Nausea, vomiting
Hair loss
Dry skin, itching
---
Word of Advice
Since this medication aims to reduce joint pain, swelling, and stiffness. It may take several weeks or months to experience the full benefits of Lefumide 10mg Tablet, so be patient and continue taking it as directed.
---
FAQs
Q 1. Can Lefumide 10mg Tablet cure rheumatoid arthritis?
Lefumide 10mg Tablet is not a cure for rheumatoid arthritis or other autoimmune conditions. It is a long-term treatment that helps manage symptoms, reduce inflammation, and slow down the progression of the disease.
Q 2. What are the common side effects of Lefumide 10mg Tablet?
Common side effects of Lefumide 10mg Tablet may include loss of appetite, weight loss, low white blood cells, mild increase in blood pressure, diarrhea, nausea, vomiting, hair loss, dry skin, and itching. It is important to report any severe side effects to your physician.
Q 3. Can Lefumide 10mg Tablet be used in children?
Lefumide 10mg Tablet is generally not recommended for use in children and adolescents under the age of 18.
Q 4. How does Lefumide 10mg Tablet work?
Lefumide 10mg Tablet works by inhibiting an enzyme called dihydroorotate dehydrogenase (DHODH), which is involved in the synthesis of DNA and RNA. By blocking this enzyme, this drug helps to reduce inflammation and suppress the overactive immune response associated with rheumatoid arthritis.
Q 5. Can Lefumide 10mg Tablet interact with other medications?
Yes, Lefumide 10mg Tablet can interact with certain medications, including some immunosuppressants, such as methotrexate, and certain antimalarial drugs. It is important to inform your physician about all the medications, supplements, or herbal products you are taking to avoid serious interactions.
---
Fact Box of Lefumide 10mg Tablet
Molecule name: Leflunomide

Therapeutic class: Antirheumatics

Pharmacological class:  Pyrimidine synthesis inhibitor

Indications: 

1. Treatment of rheumatoid arthritis

2. Treatment of psoriatic arthritis
---
References
Aspire Pharma Ltd, Electronic medicines compendium (EMC), [Revised on June 2022] [ Accessed on 17th August 2023], https://www.medicines.org.uk/emc/files/pil.5399.pdf
Sanofi-aventis US LLC, US Food and Drug Administration, [Revised on July 2011] [ Accessed on 17th August 2023], https://www.accessdata.fda.gov/drugsatfda_docs/label/2011/020905s022lbl.pdf
Goodman & Gilman's, The Pharmacological Basis of Therapeutics, Immunosuppressants, tolerogens, and immunostimulants, 12th edition, 2011, 1014.
KD Tripathi, Essentials of Medical Pharmacology, Antirheumatoid and antigout drugs, 7th edition, 2013, 212.
---
Disclaimer
MrMed's primary intention is to ensure that its consumers get information that is reviewed by experts, accurate and trustworthy. The information and contents of this website are for informational purposes only. They are not intended to be a substitute for professional medical advice, diagnosis, or treatment. Please seek the advice of your doctor and discuss all your queries related to any disease or medicine. Do not disregard professional medical advice or delay in seeking it because of something you have read on MrMed. Our mission is to support, not replace, the doctor-patient relationship.
4000+ products
We maintain strict quality controls on all our partner retailers, so that you always get standard quality products.
Secure Payment
100% secure and trusted payment protection
Easy Return
We have a new and dynamic return window policy for medicines and healthcare items. Refer FAQs section for more details.