Want to know more?
Read Our Editorial Policy
Did you find this information helpful?
LYNPARZA 150MG TABLET
Prescription Required
Salt Composition : Olaparib
Manufacturer : ASTRAZENECA PHARMA INDIA LTD
Origin of Medicine : United Kingdom
56 Tablet(s) In A Box
PAP Information :    Buy 56 Tablets, Get 168 Tablets free. Contact us for latest updates.
---
Patient Assistance Programs
No Data
Introduction to Lynparza 150mg Tablet
Lynparza 150mg Tablet is an anticancer drug belonging to the category of poly adenosine diphosphate-ribose polymerase (PARP) inhibitor, containing the active ingredient Olaparib. It is used to treat ovarian, breast, pancreatic, and prostate cancer. Cancer is a disease in which cells multiply uncontrollably and abnormally. This medication can be given alone or in combination with other anticancer medications.
Speak with your doctor immediately if you experience breathlessness, chest pain, rapid heart rate, fever, cough, or wheezing. Your healthcare provider will conduct blood tests before and every month during the treatment, as this medicine could reduce the counts of RBC, WBC, and platelets. Tell your healthcare provider before starting treatment, if you have been diagnosed with problems in your lungs, liver, heart, or kidneys. 
This drug is not recommended during pregnancy as it might harm the unborn baby and lead to miscarriage. Hence, it is advisable to do a pregnancy test before starting this treatment for women of childbearing age. Ideally, it is better to continue birth control methods for a minimum of 6 months after completion of the treatment. Avoid breastfeeding your baby while you are on the treatment, as it is unknown whether Lynparza 150mg Tablet passes into the breast milk.
---
Uses of Lynparza 150mg Tablet
Lynparza 150mg Tablet is used to treat,
Ovarian cancer
Breast cancer
Prostate cancer
Pancreatic cancer
---
Therapeutic Effects of Lynparza 150mg Tablet
Lynparza 150mg Tablet works by inhibiting PARP enzymes, blocks the repair of single-stranded DNA, and ultimately hinders the growth and development of cancer cells.
---
Interaction of Lynparza 150mg Tablet with other drugs
Inform your healthcare provider about all the medicines you take, including prescription, over-the-counter, nutritional or vitamin supplements, and herbal products. Certain medications may interact with Lynparza 150mg Tablet and reduce effectiveness by causing undesirable side effects.
---
More Information about Lynparza 150mg Tablet
Store Lynparza 150mg Tablet in the original package at room temperature (20°C to 25°C).
Keep it out of reach from children.
---
How to consume Lynparza 150mg Tablet
The medicine will be prescribed to you by a healthcare professional in a hospital setting. Lynparza 150mg is available as a tablet to be taken with or without food, as directed by your healthcare provider. The usual recommended dosage is 250 mg tablet once daily. Avoid crushing, opening, or dissolving the tablet; swallow it whole with a glass of water. Take the tablet at the same time every day.
---
Safety Advices for Lynparza 150mg Tablet
Pregnancy
It is unsafe to use during pregnancy whether Lynparza 150mg Tablet can be taken during pregnancy. Consult your doctor if you are pregnant or planning for pregnancy during the treatment.
Breast Feeding
Avoid breastfeeding your baby while on the treatment, as it is unknown whether Lynparza 150mg Tablet passes into the breast milk. Please consult your doctor before breastfeeding.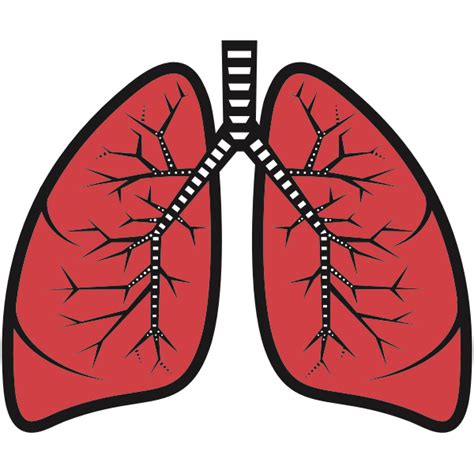 Lungs
Consult your doctor if you have any lung diseases before starting the treatment with Lynparza 150mg Tablet.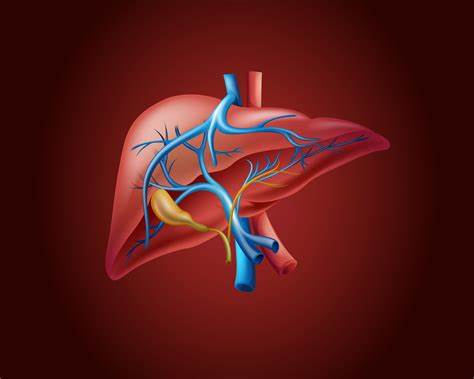 Liver
Whether Lynparza 150mg Tablet can be used for patients with liver disorders is unknown. Inform your physician if you have any liver problems before starting the treatment.
Alcohol
It is unknown whether consuming alcohol interacts with the Lynparza 150mg Tablet. Please consult your doctor for more advice.
Driving
It is unsafe to drive vehicles or operate heavy machinery after taking the Lynparza 150mg Tablet because it contains a small amount of alcohol which may cause dizziness and impair concentration.
---
Side Effects of Lynparza 150mg Tablet
Side effects are unwanted symptoms caused by medicines. Even though all drugs cause side effects, not everyone gets them.
 Common
diarrhea
nausea
vomiting
loss of appetite
weakness
red or sore mouth
increased liver enzymes
itchy or cracked skin
dry mouth
red or itchy eyes
nail problems
hair loss
fever
blood in the urine and a burning sensation while urinating
---
Word of Advice
Lynparza 150mg Tablet can reduce blood cell counts, so it is advisable to be prompt during blood check-ups. Avoid direct exposure to sunlight during this therapy, and apply sunscreen above SPF 50 before stepping out. Do not stop taking this drug without consulting your doctor. Avoid grapefruit juice during treatment with this drug since it may increase the drug concentration level in your blood.
---
FAQs
Q 1. How effective is Lynparza 150mg Tablet?
Lynparza 150mg Tablet and other PARP inhibitors effectively prevent ovarian cancer relapse by 40-70%.
Q 2. What type of medication is Lynparza 150mg Tablet?
Lynparza 150mg Tablet is a targeted anticancer drug belonging to the category of PARP inhibitors. It specifically acts against ovarian cancer due to mutation in BRCA genes.
Q 3. How long should you take PARP inhibitors?
PARP inhibitors are intended to be taken for as long as your healthcare provider recommends. Some studies suggest taking PARP inhibitors for up to 2 years.
Q 4. Is Lynparza 150mg Tablet used as a standalone treatment in cancers?
Lynparza 150mg Tablet is usually indicated as maintenance therapy after a person completes a platinum-based chemotherapy regimen for ovarian cancer. However, newer studies are evaluating its solitary efficacy in treating different types of cancers.
Q 5. What are the long-term effects of Lynparza 150mg Tablet?
Lynparza 150mg Tablet may increase the risk of bone marrow diseases (myelodysplastic syndrome or Acute Myeloid Leukemia), lung problems (pneumonitis), and blood clots (venous thromboembolism).
---
Fact Box of Lynparza 150mg Tablet
Molecule name: Olaparib

Therapeutic class: Anticancer

Pharmacological class:  Poly Adenosine Diphosphate-Ribose Polymerase (PARP) inhibitor

Indications: 

1.Ovarian cancer

2.Breast cancer

3.Prostate cancer

4.Pancreatic cancer
---
Disclaimer
MrMed's primary intention is to ensure that its consumers get information that is reviewed by experts, accurate and trustworthy. The information and contents of this website are for informational purposes only. They are not intended to be a substitute for professional medical advice, diagnosis, or treatment. Please seek the advice of your doctor and discuss all your queries related to any disease or medicine. Do not disregard professional medical advice or delay in seeking it because of something you have read on MrMed. Our mission is to support, not replace, the doctor-patient relationship.
4000+ products
We maintain strict quality controls on all our partner retailers, so that you always get standard quality products.
Secure Payment
100% secure and trusted payment protection
Easy Return
We have a new and dynamic return window policy for medicines and healthcare items. Refer FAQs section for more details.