Want to know more?
Read Our Editorial Policy
Did you find this information helpful?
Lyrica 75mg Capsule
Prescription Required
Salt Composition : Pregabalin
Manufacturer : PFIZER LTD
Origin of Medicine : United States of America
14 Capsule(s) In A Strip
---
Introduction to Lyrica 75mg Capsule
Lyrica 75mg capsule contains an active ingredient called Pregabalin. It belongs to the medication class known as an anti-epileptic drug, also called an anticonvulsant which prevents or reduces seizures in individuals with epilepsy or certain other neurological disorders. This medicine is used to treat epilepsy, generalized anxiety disorder (GAD), and neuropathic pain (pain from damaged nerves) in adults. Additionally, it is used to treat fibromyalgia (pain all over the body), nerve damage that can occur in patients with diabetes and spinal cord injury. 
Lyrica 75mg capsule should not be consumed if you are allergic to Pregabalin or any of its ingredients in the medication. Before taking this medicine, inform your doctor if you have serious skin rashes (Stevens-Johnson syndrome and toxic epidermal necrolysis), dizziness, blurred or loss of vision, thoughts of self-harm, or suicidal behavior. Also, notify your doctor if you have gastrointestinal issues, convulsions, reduced brain function (encephalopathy), breathing difficulties, or a history of serious medical conditions, including heart, liver, or kidney disease.  
Inform your doctor if you experience any concerning symptoms or have a history of relevant medical conditions because this medication is associated with these conditions. In that case, you must inform your doctor promptly. Pregabalin is not advised to use in children under 18 years old. The dosage adjustment is needed for patients with kidney problems. 
---
Uses of Lyrica 75mg Capsule
Generalized anxiety disorder (GAD) 
Diabetic peripheral neuropathy
Epilepsy (type of seizure)
Postherpetic neuropathy
Fibromyalgia
Neuropathic pain following spinal cord injury
---
Therapeutic Effects of Lyrica 75mg Capsule
Lyrica 75mg capsule inhibits the high-voltage calcium channels in the central nervous system. It modulates the release of neurotransmitters such as norepinephrine and glutamate, reducing abnormal brain electrical activity and blockage of pain signals transmission.
---
Interaction of Lyrica 75mg Capsule with other drugs
Inform your doctor about any prescribed medications, over-the-counter medicines, nutritional or vitamin supplements, and herbal products you take or have taken before the treatment. Certain medications may interact with Lyrica 75mg capsule and can cause undesirable side effects. 
---
More Information about Lyrica 75mg Capsule
Keep out of sight and reach of pets and children.
Do not freeze the medicine.
Do not store above 30°C.
Always check the expiry date before consuming it.
---
How to consume Lyrica 75mg Capsule
Take Lyrica 75mg capsule as your physician advises. Usually, the tablets will be taken with or without food. Do not crush, chew, or open the medicine. Your physician will decide the correct dosage and duration based on age, body weight, and disease condition. Only stop taking the tablet if your doctor advises you to stop.
---
Safety Advices for Lyrica 75mg Capsule
Pregnancy
Taking Lyrica 75mg capsule while pregnant may be unsafe because it may affect the unborn child. Notify your doctor if you are pregnant, planning to get pregnant, or think you may be pregnant. 
Breast Feeding
Taking Lyrica 75mg capsule while breastfeeding may be unsafe because it may affect the child. Inform your doctor if you are breastfeeding.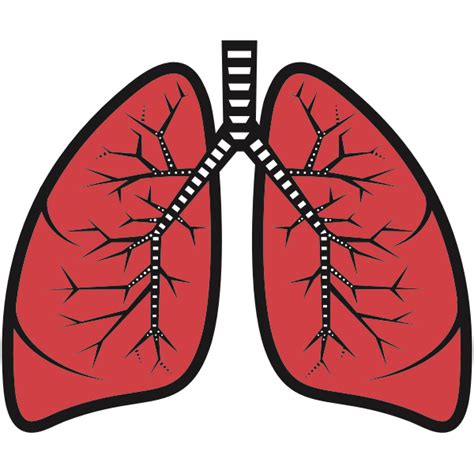 Lungs
It is unknown whether Lyrica 75mg capsule is safe for patients with lung problems. Notify your physician if you have any lung disease before starting the treatment. Contact your doctor if you experience any lung-related symptoms.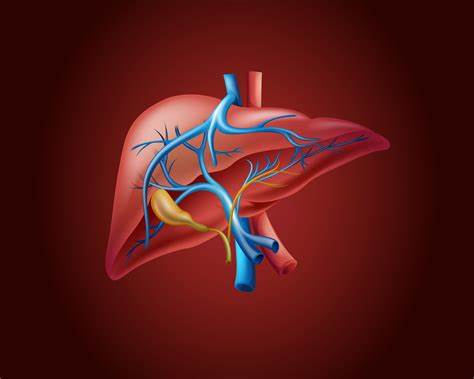 Liver
Lyrica 75mg capsule should be used cautiously in liver patients. Before starting the treatment, inform your physician about pre-existing liver conditions. 
Alcohol
It is unsafe to consume alcohol while taking Lyrica 75mg capsule . Please speak with your physician.
Driving
Lyrica 75mg capsule could alter the driving ability or operating machinery capacity by causing dizziness, headaches, nausea, and tiredness.
---
Side Effects of Lyrica 75mg Capsule
Side effects are unwanted symptoms caused by medicines. Even though all medicines cause side effects, not everyone gets them. 
Serious
Serious allergic reactions (swelling of the mouth, lips, gums, throat, tongue, troubled breathing, rash, raised bumps, and blisters)
Sudden changes in mood, behaviors, thoughts, or feelings
Swelling of hands, feet, and legs
Weight gain
Muscle problems, muscle pain, soreness, or weakness
Problems with eyesight, including blurry vision
Common
Sleepiness
Trouble concentrating
Dry mouth
Dizziness
Increase in appetite
Drowsiness
Headache
---
Word of Advice
Liver, heart, and kidney patients should take Lyrica 75mg capsule cautiously and inform their doctor about all the underlying medical conditions. Do not stop the medicine until your doctor advises. Do not double-dose the medicine to make up for a forgotten dose. Some patients with diabetes who experience weight gain while taking this medicine may need dose adjustments to their diabetic medications.  
Do not breastfeed while taking Lyrica 75mg capsule unless your doctor advises. Notify your doctor if you experience any serious side effects. Your medical professional will inform you if you need any dose adjustments. Contact your doctor for more information.
---
FAQs
Q 1. How to manage the side effects of Lyrica 75mg capsule?
To manage the side effects of Lyrica 75mg capsule, follow the prescribed dosage, and report side effects promptly. Stay hydrated, and monitor blood pressure regularly. Maintain a healthy lifestyle, and attend follow-up appointments.
Q 2. Can Lyrica 75mg capsule cause blurred vision?
Lyrica 75mg capsule may cause blurred vision as a side effect, including other visual disturbances. If you notice any changes in your vision while taking Lyrica 75mg capsule, notify your doctor immediately.
Q 3. Can you take Lyrica 75mg capsule when pregnant?
Consult your medical professional regarding the use of Lyrica 75mg capsule during pregnancy. The potential benefits and risks should be carefully assessed. Your doctor will suggest taking this medicine only if it's necessary.
Q 4. What are the side effects of Lyrica 75mg capsule?
Common side effects of Lyrica 75mg capsule include drowsiness, dizziness, dry mouth, blurred vision, weight gain, and changes in mood or behavior. It is crucial to consult your doctor for any concerns or persistent side effects.
Q 5. Are Pregabalin and Lyrica the same?
Yes, Pregabalin and Lyrica are the same medication. Lyrica is the brand name for the medication pregabalin.
Q 6. What should I do if I miss a dose of Lyrica 75mg capsule?
If you miss a dose of the capsule, take it as soon as possible. However, if it's close to the time for your next dose, skip the missed dose and continue with your regular schedule. Do not double the dose the Lyrica 75mg capsule.
---
Fact Box of Lyrica 75mg Capsule
Molecule Name: Pregabalin 
Therapeutic class: Neurologic disease

Pharmacological class:  GABA analogs 


 

Indications: 

1. Generalized anxiety disorder (GAD) 

2. Diabetic peripheral neuropathy

3. Epilepsy (type of seizure) 

4. Postherpetic neuropathy

5. Fibromyalgia 

6. Neuropathic pain following spinal cord injury
---
Disclaimer
MrMed's primary intention is to ensure that its consumers get information that is reviewed by experts, accurate and trustworthy. The information and contents of this website are for informational purposes only. They are not intended to be a substitute for professional medical advice, diagnosis, or treatment. Please seek the advice of your doctor and discuss all your queries related to any disease or medicine. Do not disregard professional medical advice or delay in seeking it because of something you have read on MrMed. Our mission is to support, not replace, the doctor-patient relationship.
4000+ products
We maintain strict quality controls on all our partner retailers, so that you always get standard quality products.
Secure Payment
100% secure and trusted payment protection
Easy Return
We have a new and dynamic return window policy for medicines and healthcare items. Refer FAQs section for more details.