Want to know more?
Read Our Editorial Policy
Did you find this information helpful?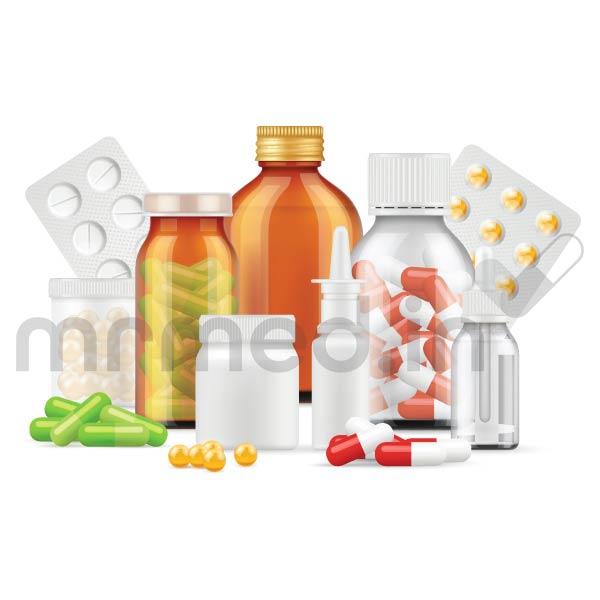 MEDZOL 10MG INJECTION
Prescription Required
Salt Composition : Midazolam
Manufacturer : THEMIS MEDICARE
Origin of Medicine : India
1 Vial(s) Of 10ml
---
Introduction to Medzol 10mg Injection
Medzol 10mg injection is an anaesthetic drug in the benzodiazepine category containing the active ingredient Midazolam. It treats certain conditions like status epilepticus (which is a prolonged and continuous seizure activity or recurrent seizures without a return to baseline neurological function between seizures), preoperative sedation (aims to help relax patients and reduce anxiety before surgery), and amnesia (memory loss).
This injection is contraindicated for patients with known hypersensitivity or allergy to the drug, and it is not advised to administer the drug to them. Also, this drug is contraindicated in patients with acute narrow-angle glaucoma (Narrow-angle glaucoma is a specific type of glaucoma that can cause a sudden increase in eye pressure). Benzodiazepines should be avoided in patients with this condition because they may further increase intraocular pressure, which can be harmful. Suppose you have severe breathing problems, such as chronic obstructive pulmonary disease (COPD) or asthma. In that case, informing your doctor or nurse before being administered Medzol 10mg injection for conscious sedation is important. This drug can cause respiratory depression, which means it can slow down or decrease your respiratory function.  
Report to your physician if you suspect pregnancy, breastfeeding, or planning to have a baby. This drug during breastfeeding is unsafe because it tends to get excreted in human milk. Consult your doctor for more advice. Medzol 10mg injection is not intended for epidural or intrathecal administration due to the preservative benzyl alcohol in the dosage form. Benzyl alcohol has been linked with serious adverse effects resulting in neurological toxicity.
---
Uses of Medzol 10mg Injection
Status epilepticus
Preoperative sedation
Amnesia
---
Therapeutic Effects of Medzol 10mg Injection
By enhancing the inhibitory effects of a neurotransmitter called gamma-aminobutyric acid (GABA), Medzol 10mg injection produces a range of effects, including sedation, anxiolysis (reduction of anxiety), muscle relaxation, anticonvulsant activity, and amnesia.
---
Interaction of Medzol 10mg Injection with other drugs
Inform your physician about any prescribed medications, over-the-counter medicines, and nutritional or vitamin supplements you have taken before the treatment. Certain medications may interact with Medzol 10mg injection and cause undesirable side effects.
---
More Information about Medzol 10mg Injection
Do not store Medzol 10mg injection above 25 °C.
Keep out of sight and reach of pets and children
Do not freeze.
---
How to consume Medzol 10mg Injection
Medzol 10mg injection will be administered to you by a healthcare professional in a hospital setting. It is usually administered as an intravenous injection into a vein. Your doctor will decide the dose, route of administration, and frequency based on your disease condition and other factors.
---
Safety Advices for Medzol 10mg Injection
Pregnancy
If you are pregnant, suspecting, or planning for the pregnancy, report to your doctor before starting the treatment with Medzol 10mg injection.
Breast Feeding
Taking Medzol 10mg injection during breastfeeding is unsafe because it tends to get excreted in human milk.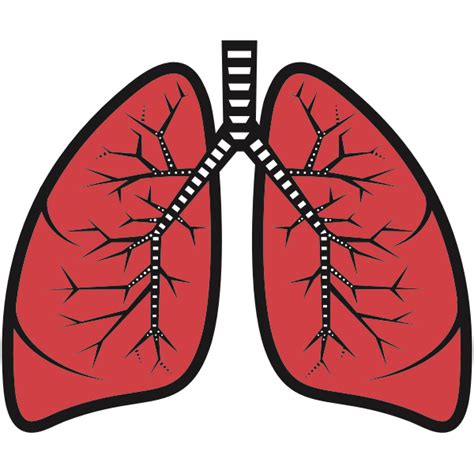 Lungs
It is unknown whether Medzol 10mg injection is safe for patients with lung problems. Consult your doctor if you have lung disease before starting the treatment.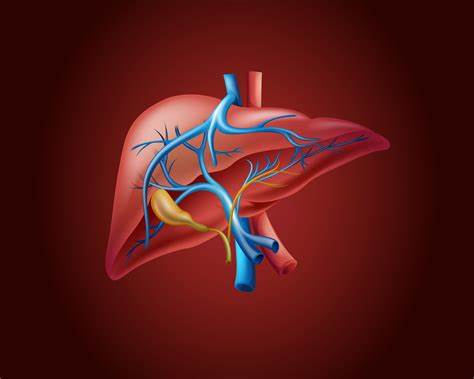 Liver
Inform your doctor if you have liver disease because Medzol 10mg injection should be used cautiously with a liver condition.
Alcohol
Consuming alcohol may affect the effectiveness of Medzol 10mg injection. It is highly advised to stop consuming alcohol if you take this medicine.
Driving
Driving vehicles or operating machinery while taking Medzol 10mg injection is unsafe because it may cause drowsiness and impair your cognitive and motor skills.
---
Side Effects of Medzol 10mg Injection
Side Effects are unwanted symptoms caused by medicines. Although all medicines cause side effects, not everyone gets them.
Common
Injection site reactions (redness, pain, swelling)
Nausea
Vomiting
Drowsiness
Cough
Headache
Hiccup
Dry mouth
Feeling confused
---
Word of Advice
Consumption of alcohol or other sedatives alongside this drug can increase the sedative effects and lead to excessive drowsiness. It is advisable to avoid alcohol and other sedatives during the period of this drug use. Ask your physician or pharmacist for clarification if you have any doubts about the medicine. Keep Medzol 10mg injection away from excessive moisture and heat, as they can degrade the medication. Store them in a cool, dry place.
---
FAQs
Q 1. What are the common side effects of Medzol 10mg injection?
Common side effects of Medzol 10mg injection may include drowsiness, dizziness, confusion, headache, changes in coordination, and nausea. These side effects are usually temporary and set back to normal as the medication is eliminated.
Q 2. How is Medzol 10mg injection administered?
Medzol 10mg injection can be administered orally, intravenously, intramuscularly, or as a nasal spray. The route of administration varies on the specific medical indication and the healthcare provider's judgement.
Q 3. How quickly does Medzol 10mg injection take effect?
The onset of action of this drug can vary depending on the route of administration. When given intravenously, its effects are usually felt within 1 to 5 minutes. Orally administered Medzol 10mg injection generally takes longer to take effect, typically within 15 to 60 minutes.
Q 4. How long does the soothing effect of Medzol 10mg injection last?
The duration of the soothing effect of Medzol 10mg injection depends on various factors such as dosage, individual metabolism, and other medications being used. Generally, the sedative effects of this drug can last between 2 and 6 hours.
Q 5. Whether Medzol 10mg injection can be used in children?
Medzol 10mg injection can be used in children, but a paediatrician should carefully determine the dosage and administration. It is commonly used to provide sedation and reduce anxiety in paediatric patients undergoing medical procedures.
Q 6. Are there any contraindications for Medzol 10mg injection?
Medzol 10mg injection is contraindicated in individuals with a known hypersensitivity to benzodiazepines. Caution is required in patients with severe respiratory insufficiency, acute narrow-angle glaucoma, or a history of substance abuse.
---
Fact Box of Medzol 10mg Injection
Molecule Name: Midazolam 

Therapeutic class:  Anaesthetics

Pharmacological class: Benzodiazepines

Indications:

1. Status epilepticus

2. Preoperative sedation

3. Amnesia
---
References
Hameln Pharma Ltd, Electronic medicines compendium (EMC), [ Revised on April 2020] [ Accessed on 31st May 2023], https://www.medicines.org.uk/emc/files/pil.6420.pdf
Fresenius Kabi, US Food and Drug Administration, [ Revised on March 2017] [Accessed on 31st May 2023], https://www.accessdata.fda.gov/drugsatfda_docs/label/2017/208878Orig1s000lbl.pdf
Midacip Nasal Spray; Ciplamed; [Accessed on 31st May 2023] https://ciplamed-library.com/content/midacip-nasal-spray
Goodman & Gilman's, The Pharmacological Basis of Therapeutics, General anaesthetics and therapeutic gases, 12th edition, 2011, 548.
KD Tripathi, Essentials of Medical Pharmacology, General anaesthetics, 7th edition, 2013, 383.
---
Disclaimer
MrMed's primary intention is to ensure that its consumers get information that is reviewed by experts, accurate and trustworthy. The information and contents of this website are for informational purposes only. They are not intended to be a substitute for professional medical advice, diagnosis, or treatment. Please seek the advice of your doctor and discuss all your queries related to any disease or medicine. Do not disregard professional medical advice or delay in seeking it because of something you have read on MrMed. Our mission is to support, not replace, the doctor-patient relationship.
4000+ products
We maintain strict quality controls on all our partner retailers, so that you always get standard quality products.
Secure Payment
100% secure and trusted payment protection
Easy Return
We have a new and dynamic return window policy for medicines and healthcare items. Refer FAQs section for more details.