Want to know more?
Read Our Editorial Policy
Did you find this information helpful?
Mycidac C Injection
Prescription Required
Salt Composition : Immunomodulator
Manufacturer : CADILA PHARMACEUTICALS LTD
Origin of Medicine : India
1 Prefilled Syringe(s) Of 0.2ml
Prepaid Only. Non-Returnable
---
Patient Assistance Programs
Know About PAP
Get financial assistance directly from pharma companies and cover your cost of medicines or get free medicines for the eligible patient with patient assistance programs (PAP). We provide proper guidance assistance to patients getting enrolled in the patient assistance program.
Introduction to Mycidac C Injection
Mycidac-C Injection is an immunomodulator composed of heat-killed Mycobacterium W (Mw), indicated to treat NSCLC (Non-small Cell Lung Cancer) along with other anticancer agents leading to improvement in overall response, quality of life, and survival of patients. It contains the active ingredient Mitomycin C, a type of chemotherapy drug. It can be used with other chemotherapy drugs or as a standalone treatment. Patients should avoid live vaccines while receiving Mycidac-C Injection or several months after completing the treatment as the immune system may weaken. This medication can increase the risk of radiation-induced toxicity when combined with radiation therapy. Dose adjustments or close monitoring may be required in such patients.
---
Uses of Mycidac C Injection
Mycidac C Injection is used in the management of the following conditions:
Non-small cell lung cancer
Bladder cancer
Melanoma
Head and neck cancer
Prostate cancer
Optic nerve toxicity
---
Therapeutic Effects of Mycidac C Injection
The therapeutic effect of Mycidac-C Injection is primarily related to its ability to treat certain types of cancer. As an antineoplastic agent, it interferes with the DNA synthesis of cancer cells, ultimately leading to their death.
---
Interaction of Mycidac C Injection with other drugs
Inform your healthcare provider about all your medicines, including prescription, over-the-counter, nutritional or vitamin supplements, and herbal products. Certain medications may interact with Mycidac-C and reduce effectiveness by causing undesirable side effects.
---
More Information about Mycidac C Injection
Store in a refrigerator between 2°C and 8°C (36°F and 46°F).
It should not be frozen.
Keep it in its original packaging until it is ready to be used.
Keep out of the reach of children and pets.
---
How to consume Mycidac C Injection
Mycidac-C Injection is a medication administered intravenously (IV) by a healthcare professional. It is important to follow the healthcare provider's instructions regarding the dosage and administration of medication. Do not double the dose to make up for missed doses.
---
Safety Advices for Mycidac C Injection
Pregnancy
Mycidac-C may harm the developing fetus, so it is unsafe to use it during pregnancy.
Breast Feeding
It is unknown whether Mycidac-C is excreted in human milk. So breastfeeding women should consult their doctor before taking it.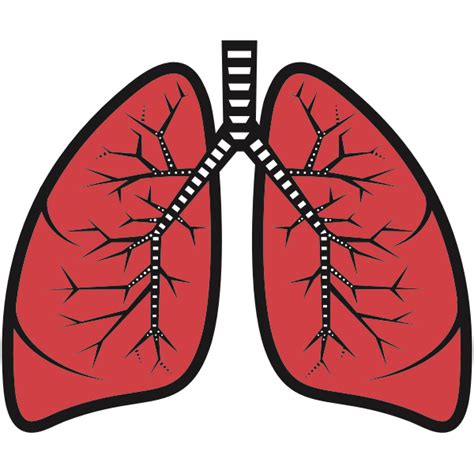 Lungs
Mycidac-C Injection can cause side effects, and the safety of its use in the lungs depends on several factors. Patients should consult their doctor if they have any pre-existing health condition before taking this medication.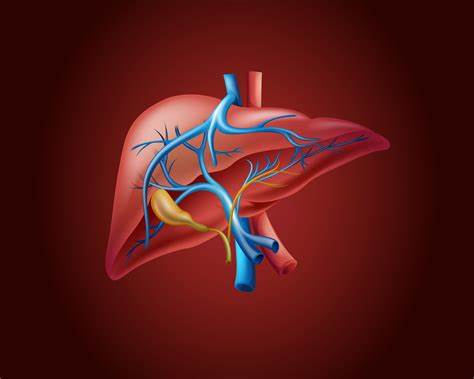 Liver
Patients with pre-existing liver disease or impaired liver function may be at increased risk for the potential side effects of Mycidac-C Injection, including liver toxicity. So patients should discuss it with their healthcare provider before taking it.
Alcohol
Alcohol use can negatively affect the immune system, and patients receiving Mycidac-C may already have compromised immune systems due to their medical condition or treatment. Therefore, it is generally recommended that patients limit their alcohol consumption or avoid alcohol entirely while receiving it.
Driving
Patients should always monitor their response to the medication and be cautious when driving or operating machinery if they experience any side effects that may impair their ability to do so safely.
---
Side Effects of Mycidac C Injection
Like all medications, Mycidac-C causes some side effects, although not everyone will experience them. 
Serious:
Difficulty breathing
Swelling of the face, lips, tongue, or throat, and hives
Severe infections or flu-like symptoms
Liver toxicity (abdominal pain and jaundice)
Kidney toxicity (decreased urine output, swelling in the legs or feet)
Low white blood cell count
Common:
Injection site reactions such as pain, swelling, or redness
Fatigue
Nausea and vomiting
Diarrhea
Decreased appetite
Hair loss
Low white blood cell count
---
Word of Advice
If you are prescribed Mycidac-C Injection or any other medication, it is important to carefully read and understand the warnings and precautions associated with the medication. Patients should be monitored for signs of an allergic reaction, such as rash, itching, or swelling, and should seek immediate medical attention if these symptoms occur. It should be used with caution in patients with severe renal impairment. Pregnant and breastfeeding women should discuss potential risk and benefit with a healthcare provider before taking this medication. Always maintain a healthy and balanced diet to support your overall health and well-being.
---
FAQs
Q 1. Can Mycidac-C Injection be used in pediatric patients?
The safety and effectiveness of Mycidac-C Injection in pediatric patients have not been well established, and it is not currently approved for use in children. Any use of this medication in pediatric patients should be carefully considered and monitored by a healthcare professional.
Q 2. How Does Mycidac-C Injection affect my kidney?
Mycidac-C Injection can cause fluid retention and cardiovascular side effects such as chest pain, irregular heartbeats, and high blood pressure. Therefore, caution is advised in patients with pre-existing cardiovascular disease.
Q 3. What Precautions should I take if I have taken previous chemotherapy while taking Mycidac-C Injection?
Patients who have previously received chemotherapy may be at an increased risk of experiencing adverse effects or decreased drug efficacy when receiving Mycidac-C Injection. Therefore, caution is advised in such patients.
Q 4. Can I take the vaccine while taking Mycidac-C Injection?
It is generally safe to receive vaccines while taking Mycidac-C Injection, but you should consult with your healthcare provider to determine the best approach for your situation. It can affect the body's immune system and may impact certain vaccines' effectiveness.
Q 5. What is the difference between Mycidac-C Injection and other cancer treatments?
Mycidac-C Injection is an immunomodulatory therapy that stimulates the immune system to recognize and attack cancer cells. Other cancer treatments, such as chemotherapy and radiation therapy, kill cancer cells directly.
---
Fact Box of Mycidac C Injection
Molecule name: Immunomodulator

Therapeutic class: Anticancer

Pharmacological class: Antineoplastic agent

Indications: 

1. Non-small cell lung cancer

2. Bladder cancer

3. Melanoma

4. Head and neck cancer

5. Prostate cancer

6. Optic nerve toxicity
---
Disclaimer
MrMed's primary intention is to ensure that its consumers get information that is reviewed by experts, accurate and trustworthy. The information and contents of this website are for informational purposes only. They are not intended to be a substitute for professional medical advice, diagnosis, or treatment. Please seek the advice of your doctor and discuss all your queries related to any disease or medicine. Do not disregard professional medical advice or delay in seeking it because of something you have read on MrMed. Our mission is to support, not replace, the doctor-patient relationship.
4000+ products
We maintain strict quality controls on all our partner retailers, so that you always get standard quality products.
Secure Payment
100% secure and trusted payment protection
Easy Return
We have a new and dynamic return window policy for medicines and healthcare items. Refer FAQs section for more details.