Want to know more?
Read Our Editorial Policy
Did you find this information helpful?
Mythal 50mg Capsule
Prescription Required
Salt Composition : Thalidomide
Manufacturer : AUREATE HEALTHCARE PVT LTD
Origin of Medicine : India
10 Capsule(s) In A Strip
---
Introduction to Mythal 50mg Capsule
Mythal 50mg Capsule belongs to the class of medications called immunomodulatory agents. It consists of the active ingredient Thalidomide. It is primarily indicated to treat patients recently diagnosed with multiple myeloma. Multiple myeloma is a type of cancer mainly affecting certain white blood cells called the plasma cell. These cells grow uncontrolled and accumulate in the bone marrow, damaging the bones and kidneys. It is also prescribed for treating moderate to severe new lesions in leprosy. Leprosy is a chronic disease that affects the skin and nerves and is caused by a bacteria called Mycobacterium leprae. 
The common side effects that are likely to be associated with Mythal 50mg Capsule are sleepiness, headache, dizziness, rashes, pain, tiredness, constipation, nausea, impotence, loss of appetite, fever, depression, etc. Inform your doctor if these side effects disturb or persist in you.
Inform your medical professional if you are allergic to Mythal 50mg Capsule and its ingredients. Inform your doctor if you have blood clots, heart attack, neuropathy (pain in the hands or feet caused by nerve damage), slow heart rate, low and high blood pressure,  liver or kidney problems, viral infections like HIV, hepatitis B virus, and varicella zoster. Your physician will monitor the thyroid function before and during treatment with this medication. Stop taking Mythal 50mg Capsule and consult a doctor immediately if you have to think you are pregnant, if you have irregular periods, missed a period, have any change in menstrual bleeding, or if you had sex without using effective birth control. It is not recommended for adolescents and children under 18 years of age.
---
Uses of Mythal 50mg Capsule
Adjunct to Dexamethasone for treating newly diagnosed multiple myeloma.
Treatment of moderate to severe leprosy.
Prevention of recurrence of skin lesions in leprosy.
---
Therapeutic Effects of Mythal 50mg Capsule
Mythal 50mg Capsule reduces inflammation and regulates the immune system. It works by enabling the body's immune system and attacking the cancer cells. It stops the development of cancer cells by inhibiting the growth of blood vessels in tumors. It also modifies the production and activity of cytokines (growth factors) that are involved in the growth and metabolism of cancer cells.
---
Interaction of Mythal 50mg Capsule with other drugs
Inform your doctor about any prescribed medications, over-the-counter medicines, nutritional or vitamin supplements, and herbal products that you are taking or have taken before the treatment. Certain medications may interact with Mythal  50mg capsule and cause undesirable side effects. 
---
More Information about Mythal 50mg Capsule
Store below  25°C.
Protect from light and moisture.
Keep this medicine out of reach of children.
---
How to consume Mythal 50mg Capsule
Take the capsule as a single dose at bedtime. Swallow the capsule whole with water. Avoid crushing or chewing the capsule. Wash your skin carefully with soap and water in case of contact with a broken capsule. 
---
Safety Advices for Mythal 50mg Capsule
Pregnancy
Mythal 50mg Capsule is unsafe to use during pregnancy as it may cause birth defects and the death of the fetus. Inform your physician before taking this  Capsule if you are pregnant or think you might be pregnant.
Breast Feeding
Avoid breastfeeding while taking this medication as it is unknown if Mythal  50mg Capsule passes through breast milk. Consult your physician for advice before breastfeeding.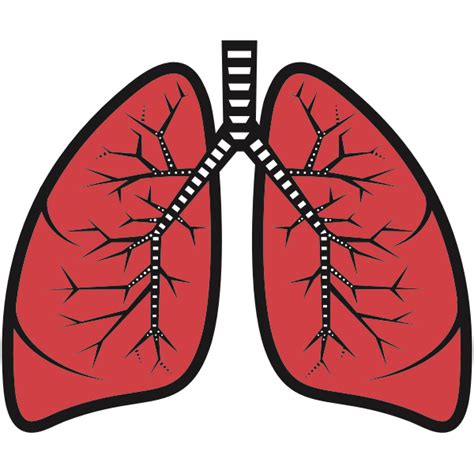 Lungs
It is unknown whether Mythal 50mg capsule can be administered to lung failure patients. Consult your physician for more advice.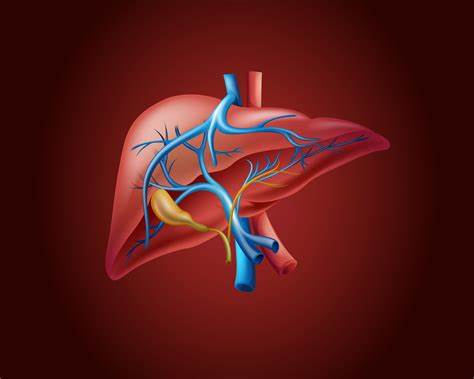 Liver
Consult your physician before taking Mythal 50mg Capsule if you have liver problems.
Alcohol
Avoid consuming alcohol while taking Mythal 50mg Capsule, as it may cause sleepiness.
Driving
Do not drive or operate heavy machines if you experience side effects like dizziness, tiredness, sleepiness, or blurred vision. Please consult your doctor for more advice.
---
Side Effects of Mythal 50mg Capsule
Side effects are unwanted symptoms caused by medicines. Even though all drugs cause side effects, not everyone gets them. 
Serious
Nerve damage
Decreased blood pressure
Low WBC count
Slow heartbeat
Serious allergic reactions
Tumor lysis syndrome
Sudden pain in the chest or difficulty breathing
Pain and swelling of legs
Bleeding or bruising without injury
Common
Sleepiness
Rashes
Headache
Dizziness
Impotence
Decreased energy or strength
Pain
Tiredness
Low calcium and blood count levels
Swelling of hands and feet
Constipation
Numbness or tingling
Nausea and reduced appetite
Anxiety, depression, confusion, and mood swings
Fever
Weight loss or weight gain
Indigestion, vomiting
dry mouth
Muscle cramps
Blurred vision
Chest infection, lung disease
Ear problems
Kidney damage
---
Word of Advice
Women who are pregnant or suspect they may be pregnant should not use this medication. Hence, it is advised to use effective birth control for at least 4 weeks before beginning treatment, during treatment, and at least 4 weeks after stopping Mythal 50mg Capsule treatment. Handle this medication with disposable gloves since it may come into contact with the skin. It is advised to refrain from donating blood or sperm both during treatment and for seven days after treatment with this drug.
---
FAQs
Q 1. Can children use Mythal 50mg Capsule?
No, Mythal 50mg Capsule is not recommended for usage in children under 18.
Q 2. Can I drink alcohol while taking Mythal 50mg Capsule?
Drinking alcohol while taking Mythal 50mg Capsule may cause sleepiness. Hence alcohol should be avoided with this medication.
Q 3. What is the best time to take Mythal 50mg Capsule?
It is best to take Mythal 50mg Capsule once a day at bedtime. This will make you less likely to feel sleepy at other times.
Q 4. What happens if I miss my Mythal 50mg Capsule dose?
Take the recommended dose if you miss a Mythal 50mg Capsule dose by less than 12 hours. If you miss this dose by more than 12 hours, skip the missing dose and start your next dose at the regular time.
Q 5. Is it safe to father a child while taking Mythal 50mg Capsule?
It is not safe to father a child while taking Mythal 50mg Capsule because this medication passes into the semen, which leads to severe birth defects in the unborn baby.
Q 6. Can I donate my blood while taking Mythal 50mg Capsule?
No, You should not donate blood while taking Mythal 50mg Capsule during treatment and four weeks after discontinuing this medication. Because the donated blood might be given to pregnant women as it causes birth defects in the unborn baby.
---
Fact Box of Mythal 50mg Capsule
| | |
| --- | --- |
| Molecule name: Thalidomide | Therapeutic class: Immunomodulatory agents |
| Pharmacological class: Anti-Neoplastics | Indications: Multiple myeloma |
---
References
Celgene Europe B.V, Electronic Medicines Compendium (EMC), [Revised on Aug 2021] [Accessed on 29 Nov 2022], https://www.medicines.org.uk/emc/files/pil.6317.pdf
Celgene Corporation, US Food and Drug Administration, [Revised on Jun 2019] [Accessed on 29 Nov 2022], https://www.accessdata.fda.gov/drugsatfda_docs/label/2019/020785s067lbl.pdf
Douglas F. Lake and Adrienne D. Briggs, Immunopharmacology, Lange's Basic & Clinical Pharmacology, 14th Edition, 2018, 977-1002.
D.H. Dockrell, S. Sundar, B.J. Angus, R.P. Hobson, Infectious Disease, Davidson's Principles and Practice of Medicine, 22nd Edition, 2014, 293-386.
---
Disclaimer
MrMed's primary intention is to ensure that its consumers get information that is reviewed by experts, accurate and trustworthy. The information and contents of this website are for informational purposes only. They are not intended to be a substitute for professional medical advice, diagnosis, or treatment. Please seek the advice of your doctor and discuss all your queries related to any disease or medicine. Do not disregard professional medical advice or delay in seeking it because of something you have read on MrMed. Our mission is to support, not replace, the doctor-patient relationship.
4000+ products
We maintain strict quality controls on all our partner retailers, so that you always get standard quality products.
Secure Payment
100% secure and trusted payment protection
Easy Return
We have a new and dynamic return window policy for medicines and healthcare items. Refer FAQs section for more details.