Want to know more?
Read Our Editorial Policy
Did you find this information helpful?
Olumiant 4mg Tablet
Prescription Required
Salt Composition : Baricitinib
Manufacturer : ELI LILLY AND COMPANY INDIA PVT LTD
Origin of Medicine : United States of America
7 Tablet(s) In A Strip
---
Introduction to Olumiant 4mg Tablet
Olumiant 4mg tablet contains an active component such as Baricitinib. It belongs to a class of drugs known as Janus kinase (JAK) inhibitors. It is primarily used to treat certain autoimmune conditions, particularly rheumatoid arthritis, a chronic autoimmune disorder that primarily affects the joints. This can enhance their quality of life and ability to perform daily activities. This can lead to a reduction in pain, swelling, and stiffness associated with rheumatoid arthritis. It is approved for use in cases where patients have not responded well to conventional disease-modifying antirheumatic drugs (DMARDs) or other treatments. It helps to reduce inflammation and manage the symptoms associated with rheumatoid arthritis. Additionally, during the COVID-19 pandemic, there was some interest in using this medication as a potential treatment for severe cases of COVID-19. 
Individuals with known hypersensitivity (allergic reaction) to Olumiant 4mg tablet or any of its components should not use the medication. It should not be used in individuals with active serious infections, including tuberculosis, bacterial, fungal, or viral infections. This medication can affect the immune system's response to vaccines; it is generally not recommended to receive live vaccines while taking this medication. Olumiant 4mg tablet's safety and efficacy have not been established in pediatric patients under 18, so it is not typically used in this age group. Older adults often have a higher chance of having multiple medical conditions and taking multiple medications simultaneously, so it is necessary to consult a doctor before taking this medication.
---
Uses of Olumiant 4mg Tablet
Olumiant 4mg tablet is used in the following:
Rheumatoid arthritis treatment
Autoimmune condition management
Combination therapy for rheumatoid arthritis
Investigational use in COVID-19
Immunosuppressive effects
---
Therapeutic Effects of Olumiant 4mg Tablet
Olumiant 4mg tablet is a Janus kinase (JAK) inhibitor, targeting JAK1 and JAK2 enzymes. These enzymes are integral to intracellular signaling pathways involved in immune responses and inflammation. By inhibiting JAK1 and JAK2, it interferes with transmitting signals that contribute to the activation of immune cells and the production of inflammatory molecules. This modulation of signaling pathways leads to a dampened immune response and reduced inflammation, effectively managing autoimmune conditions like rheumatoid arthritis.
---
Interaction of Olumiant 4mg Tablet with other drugs
Inform the doctor about your medicines, including prescription, over-the-counter, nutritional or vitamin supplements, and herbal products. Certain medications may interact with Olumiant 4mg tablet, reducing effectiveness by causing undesirable side effects. 
---
More Information about Olumiant 4mg Tablet
Store at room temperature, between up to 20°C -25°C
Keep away from moisture, heat, and light.
It should not be frozen.
Keep away from children and pets.
---
How to consume Olumiant 4mg Tablet
Olumiant 4mg tablet is typically administered orally, which means it is taken by mouth as tablets. It is available as an oral tablet for easy ingestion. Your healthcare provider will determine the specific dosage and frequency of administration based on your medical condition and individual needs. 
---
Safety Advices for Olumiant 4mg Tablet
Pregnancy
It is important to discuss your pregnancy status with your healthcare provider before starting Olumiant 4mg tablet, as its safety in pregnancy is not well-established.
Breast Feeding
The safety of Olumiant 4mg tablet during breastfeeding is uncertain. It's recommended to consult a healthcare provider before using the medication while breastfeeding.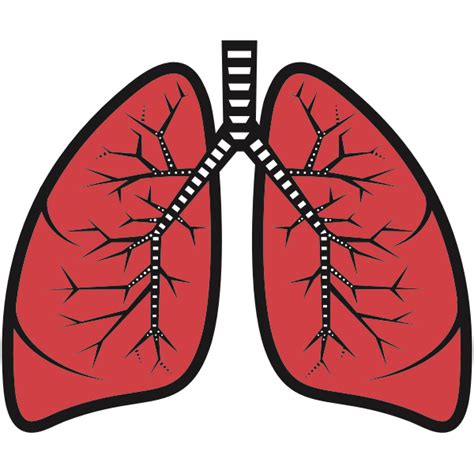 Lungs
Olumiant 4mg tablet can increase the risk of respiratory infections. If you have a history of lung issues, discuss the potential risks and benefits with your healthcare provider.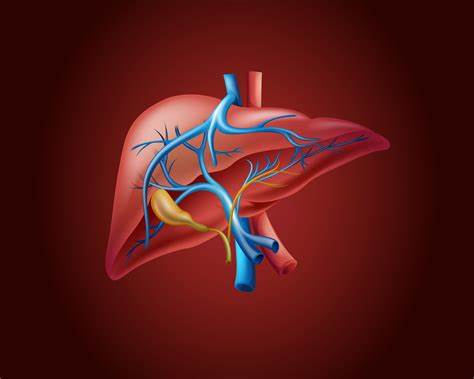 Liver
Olumiant 4mg tablet is metabolized by the liver, so individuals with severe liver disease should consult a healthcare provider before starting this medication.
Alcohol
Alcohol consumption might increase the risk of side effects like dizziness and lightheadedness. It is safe to take alcohol while using Olumiant 4mg tablet.
Driving
Taking Olumiant 4mg tablet while driving is unsafe as it can cause dizziness or drowsiness. 
---
Side Effects of Olumiant 4mg Tablet
Olumiant 4mg tablet causes some side effects like all medications, although not everyone will experience them. 
Serious
Serious infections
Blood clots
Malignancies
Gastrointestinal perforations
Liver abnormalities
Common
Upper respiratory tract infections
Headache
Increased liver enzymes
High blood pressure
Changes in blood cell counts
Elevated cholesterol levels
---
Word of Advice
Discuss your cardiovascular health with your healthcare provider before starting Olumiant 4mg tablet. Monitor blood sugar levels closely and consult your healthcare provider if adjustments to diabetes management are needed. Gastrointestinal perforations, liver abnormalities, and possible gastrointestinal issues should be noted. Closely monitor liver enzymes, cholesterol, and blood pressure. Screen for hepatitis B before starting treatment. Vaccination schedules may need adjustment. Stomach and intestinal problems, surgery planning, cataracts, and drug allergies require attention. Use caution in individuals with a history of or risk factors for interstitial lung disease, as it may exacerbate this condition. Consider the risk of lymphoma and other malignancies might be increased with this medication. Protect your skin from sun exposure and report any skin changes to your healthcare provider.  Regular eye check-ups are advisable.
---
FAQs
Q 1. What infections should I be concerned about while taking Olumiant 4mg tablet?
Olumiant 4mg tablet may increase the risk of serious infections. Tuberculosis (TB) should be ruled out before starting treatment.
Q 2. Does Olumiant 4mg tablet increase the risk of blood clots?
Yes, Olumiant 4mg tablet may increase the risk of blood clots, particularly in individuals at higher risk. Close monitoring is recommended.
Q 3. When can I expect to see results from Olumiant 4mg tablet?
The onset of improvement can vary. Some individuals may experience symptom relief within weeks, while others might take longer to respond.
Q 4. Should I stop Olumiant 4mg tablet if I feel better?
No, following your healthcare provider's instructions is important, and not discontinuing Olumiant 4mg tablet without consulting them, even if your symptoms improve.
Q 5. How do I safely discontinue Olumiant 4mg tablet if needed?
Stopping Olumiant 4mg tablet should be discussed with your healthcare provider to avoid potential flare-ups of your condition.
Q 6. Are mental health changes possible with Olumiant 4mg tablet?
Yes, mood changes and depression have been reported with Olumiant 4mg tablet. Monitor mental health and seek help if needed.
---
Fact Box of Olumiant 4mg Tablet
Molecule name:  Baricitinib

Therapeutic class: Disease-modifying antirheumatic drugs 

Pharmacological class: Janus kinase (JAK) inhibitor

Indications: 

1. Rheumatoid arthritis treatment

2. Autoimmune condition management

3. Combination therapy for rheumatoid arthritis

4. Investigational use in COVID-19

5. Immunosuppressive effects
---
Disclaimer
MrMed's primary intention is to ensure that its consumers get information that is reviewed by experts, accurate and trustworthy. The information and contents of this website are for informational purposes only. They are not intended to be a substitute for professional medical advice, diagnosis, or treatment. Please seek the advice of your doctor and discuss all your queries related to any disease or medicine. Do not disregard professional medical advice or delay in seeking it because of something you have read on MrMed. Our mission is to support, not replace, the doctor-patient relationship.
4000+ products
We maintain strict quality controls on all our partner retailers, so that you always get standard quality products.
Secure Payment
100% secure and trusted payment protection
Easy Return
We have a new and dynamic return window policy for medicines and healthcare items. Refer FAQs section for more details.