Want to know more?
Read Our Editorial Policy
Did you find this information helpful?
PIVIKTO 200MG TABLET
Prescription Required
Salt Composition : Alpelisib
Manufacturer : NOVARTIS INDIA LTD
Origin of Medicine : Switzerland
14 Tablet(s) In A Strip
PAP Information :    Buy 18 strips, get 25 strips Free. Contact us for latest updates.
---
Patient Assistance Programs
No Data
Introduction to Pivikto 200mg Tablet
Pivikto 200mg tablet contains the active constituent Alpelisib. It is an anticancer agent that belongs to the class of medications called PI3K (phosphatidylinositol-3-kinase) inhibitors. It is used in combination with other anticancer medication to treat a certain type of breast cancer that has spread to nearby tissues or other parts of the body in women who have already gone through menopause or in men whose cancer got worse during or after certain other treatments. It is also used to treat those who have certain types of PIK3CA-related overgrowth spectrum (PROS; a genetic condition that causes overgrowth and abnormalities in certain body tissues). 
Do not take Pivikto 200mg if you are allergic to Alpelisib or other ingredients in the medicine. Inform your physician if you have high levels of sugar in your blood or diabetes, bone disease, symptoms of skin rash, blistering of the lips, eyes, or mouth, skin peeling, fever, and red skin. Report to your doctor if you face any symptoms of rash, itching, hives, breathlessness, shortness of breath, wheezing, cough, low blood pressure, or discoloration of lips, tongue, or skin. This medicine is not recommended to be used in children and in adolescents under 18 years of age.
---
Uses of Pivikto 200mg Tablet
HER2- negative Breast cancer
---
Therapeutic Effects of Pivikto 200mg Tablet
Pivikto 200mg is a kinase inhibitor of phosphatidylinositol-3-kinase (PI3K) with inhibitory activity predominantly against PI3K-alpha. In breast cancer cell cells, PI3K inhibition by this medicine induces an increase in estrogen receptor transcription. These enzymes help cancer cells to grow and multiply. By blocking their action, it can reduce cancer growth and spread and help destroy cancer cells. 
---
Interaction of Pivikto 200mg Tablet with other drugs
Inform your healthcare provider about all the medicines you take, including prescription medications, over-the-counter medications, nutritional and vitamin supplements, and herbal products. Certain medications interact with Pivikto 200mg and reduce its effectiveness by causing undesirable side effects. 
---
More Information about Pivikto 200mg Tablet
Store the Pivikto 200mg  at 20°C to 25°C
Protect the medicine from light and excessive moisture.
Keep the medicine out of reach of children and pets
If you forgot to take the tablet, simply take your next dose at the scheduled time. Do not take a double dose to make up for a forgotten dose.
---
How to consume Pivikto 200mg Tablet
Your doctor will decide the dose and duration of Pivikto 200mg based on the disease condition and other factors. Always take this medicine as prescribed by your doctor. Take the tablet at the same time, immediately after food. Do not break, chew, crush, or break the tablet. Swallow the whole tablet with water. If you cannot swallow the tablet, mix the tablets into a glass of water as per doctor advice. 
---
Safety Advices for Pivikto 200mg Tablet
Pregnancy
Do not take Pivikto 200mg if you are pregnant because this may harm the unborn baby. Inform your physician if you are pregnant, suspecting pregnancy, or planning to get pregnant during the treatment. Use effective contraception during the treatment and for 1 week after the last dose. 
Breast Feeding
Breastfeeding is not recommended in patients taking Pivikto 200mg because the medicine passes into the breast milk in small amounts and may harm your baby. Do not breastfeed during the treatment.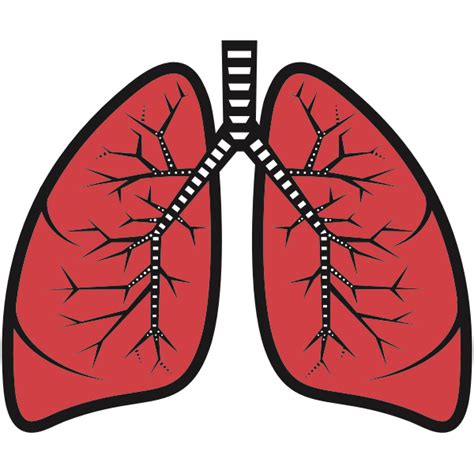 Lungs
It is unknown whether Pivikto 200mg can be used in patients with lung disorders. Consult your doctor if you have any lung diseases before starting the treatment.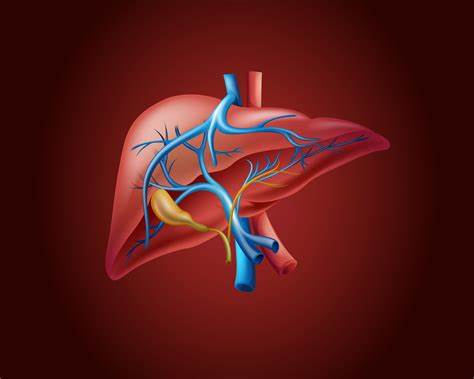 Liver
Pivikto 200mg is safe to use in patients with liver problems. There is no need for dose adjustments. Inform your physician if you have any liver disease before initiating the therapy.
Alcohol
It is not known whether it is safe to consume alcohol with Pivikto 200mg. Please consult your doctor.
Driving
Pivikto 200mg may alter your ability to drive and operate heavy machinery. The treatment may cause tiredness hence avoid activities after taking the medicine.
---
Side Effects of Pivikto 200mg Tablet
Side effects are unwanted symptoms caused by medicines. Even though all drugs cause side effects, not everyone gets them. 
 Common 
Hair loss
Decreased weight
Decreased appetite
Nausea, vomiting
Tiredness
Serious  
Cellulitis
Hyperglycemia
Diarrhea
Hypersensitivity reactions
Pneumonitis
Dehydration
Angioedema
---
Word of Advice
Your doctor may give you medicines to prevent nausea and vomiting before the treatment. If you vomit after taking the tablet, take the next dose at the regular time. Women should use an effective form of birth control during treatment and for 1 week after the last dose. Male patients who have female partners should use effective birth control during treatment and for 1 week after the last dose. Tell your doctor if you have kidney disease, lung disease or breathing problems, or diabetes. Do not breastfeed during treatment with this medicine and for 1 week after the last dose. Your doctor may advise you to take certain blood tests during the treatment to monitor any unwanted side effects. 
---
FAQs
Q 1. Can a patient with kidney problems take Pivikto 200mg?
Pivikto 200mg should be cautiously taken if you have any kidney problems. Dose adjustments are necessary for patients with kidney diseases. Inform your doctor if you are on dialysis and have any kidney disorders.
Q 2. What if I overdose or take two doses of Pivikto 200mg?
If you unknowingly overdosed or took two doses of Pivikto 200mg, immediately inform your healthcare professional and seek medical advice.
Q 3. Should Pivikto 200mg be taken with or without food?
Pivikto 200mg comes as a tablet to take by mouth. It is usually taken immediately after the food. Take the tablets as prescribed by your doctor.
Q 4. Does Pivikto 200mg cause hair loss?
Thinning or loss of your hair will usually start within two to four weeks of your first dose of Pivikto 200mg. You may also have thinning or loss of eyelashes, eyebrows, and other body hair. Consult your doctor if you have excessive hair loss.
Q 5. Does Pivikto 200mg cause an increase in sugar levels?
Pivikto 200mg is intended to cause hyperglycemia because it blocks the intracellular action of insulin systemically. This mechanism of action creates a transient state of insulin resistance and hyperglycemia, a common adverse event observed.
---
Fact Box of Pivikto 200mg Tablet
| | |
| --- | --- |
| Molecule name: Alpelisib  | Therapeutic class:  Antineoplastics |
| Pharmacological class: PI3K Inhibitors  | Indications: Breast Cancer  |
---
Disclaimer
MrMed's primary intention is to ensure that its consumers get information that is reviewed by experts, accurate and trustworthy. The information and contents of this website are for informational purposes only. They are not intended to be a substitute for professional medical advice, diagnosis, or treatment. Please seek the advice of your doctor and discuss all your queries related to any disease or medicine. Do not disregard professional medical advice or delay in seeking it because of something you have read on MrMed. Our mission is to support, not replace, the doctor-patient relationship.
4000+ products
We maintain strict quality controls on all our partner retailers, so that you always get standard quality products.
Secure Payment
100% secure and trusted payment protection
Easy Return
We have a new and dynamic return window policy for medicines and healthcare items. Refer FAQs section for more details.