Want to know more?
Read Our Editorial Policy
Did you find this information helpful?
Posafect Tablet
Prescription Required
Salt Composition : Posaconazole
Manufacturer : AUREATE HEALTHCARE PVT LTD
Origin of Medicine : India
10 Tablet(s) In A Strip
---
Introduction to Posafect Tablet
Posafect Tablet belongs to a class of drugs called azole antifungals containing the active ingredient Posaconazole. It is used to treat and prevent certain fungal infections. The medication is commonly prescribed for preventing and treating invasive fungal infections in patients with weak immune systems, such as those undergoing cancer chemotherapy, stem cell transplantation, or those with HIV/AIDS. It also treats certain fungal infections in individuals who cannot tolerate or have not responded to other antifungal treatments.
This drug is contraindicated in individuals with known hypersensitivity or allergy to other antifungal medications like ketoconazole, fluconazole, itraconazole, or voriconazole. Before taking Posafect Tablet, it is necessary to consult with your physician if you have certain heart conditions like abnormal heart rhythm (long QTc interval), weakness of the heart muscle, heart failure, or any heart rhythm disturbances, or if you experience severe kidney problems, diarrhea or vomiting while on treatment with this drug, it's important to inform your physician immediately, as these conditions may affect the medicine's effectiveness.
Posafect Tablet may affect the levels of potassium, magnesium, or calcium in the blood. If you have any problems with these electrolyte levels, your doctor will monitor you closely during treatment. If you are taking medications such as vincristine, vinblastine, or any other vinca alkaloids drugs which are used to treat cancer, you should also inform your physician before initiating the treatment. If you are pregnant, use this drug only if your doctor advises. Consuming this drug while breastfeeding may be unsafe because it passes into breast milk and affects the child. Do not breastfeed while taking this medicine.
---
Uses of Posafect Tablet
Treatment of fungal infections
---
Therapeutic Effects of Posafect Tablet
Posafect Tablet works by inhibiting the synthesis of ergosterol, a vital component of the fungal cell membrane. This disruption weakens the membrane, leading to cell death, and effectively treats fungal infections.
---
Interaction of Posafect Tablet with other drugs
Inform your physician about all your medicines, including prescription, over-the-counter, nutritional or vitamin supplements, and herbal products. Certain medications such as terfenadine, astemizole, cisapride, pimozide, halofantrine, and quinidine may interact with Posafect Tablet and reduce effectiveness by causing undesirable side effects.
---
More Information about Posafect Tablet
Store Posafect Tablet below (30°C).
Protect from light and moisture.
---
How to consume Posafect Tablet
Take the Posafect Tablet as your physician advises. Usually, the tablets will be taken with or without food. Do not crush, chew, or open the medicine. Your physician will decide the correct dosage and duration based on age, body weight, and disease condition. Only stop taking the tablet if your doctor advises you to stop.
---
Safety Advices for Posafect Tablet
Pregnancy
If you are pregnant, suspecting, or planning for the pregnancy, consult your doctor for more advice before taking Posafect Tablet.
Breast Feeding
Taking Posafect Tablet while breastfeeding may be unsafe because it passes into breast milk and affects the child. Do not breastfeed while taking this medicine.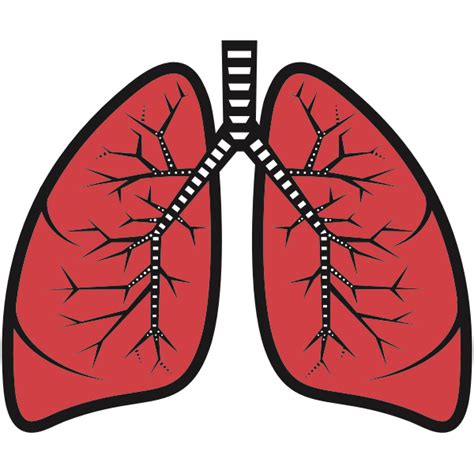 Lungs
It is unknown whether Posafect Tablet is safe for patients with lung problems. Inform your physician if you have lung disease before starting the treatment.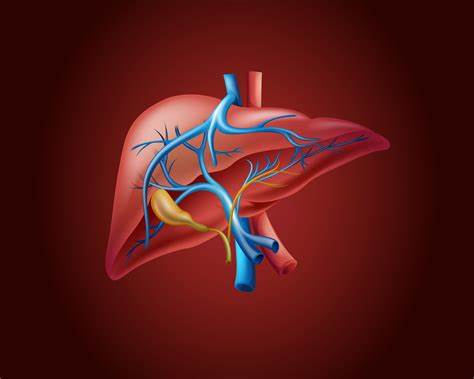 Liver
Inform your doctor if you have liver disease because the Posafect Tablet should be used cautiously with a liver condition.
Alcohol
It is unknown whether consuming alcohol during treatment with Posafect Tablet is safe. Please speak with your physician.
Driving
Some side effects of Posafect Tablet may impair your ability to drive or operate machinery safely. It is unsafe to consume this drug.
---
Side Effects of Posafect Tablet
Side effects are unwanted symptoms caused by medicines. Even though all drugs cause side effects, not everyone gets them.
Serious
Serious allergic reactions
Skin rash or ulcers in the mouth, bruising, pale skin
Yellow discoloration of eyes and skin, abdominal pain
Common
Loss of appetite
Low white blood cells
Mild increase in blood pressure
Diarrhea
Nausea, vomiting
Rectal discomfort
---
Word of Advice
Before taking this drug, your doctor will likely assess your medical history and perform any necessary tests to determine if it suits your specific condition. They will also provide instructions on taking the medication properly and monitoring your progress during treatment. If you have been prescribed Posafect Tablet and have any questions or concerns about the medication or its potential side effects, be sure to discuss them with your physician for better clarification.
---
FAQs
Q 1. What conditions does Posafect Tablet treat?
Posafect Tablet treats and prevents invasive fungal infections caused by certain fungi, such as Aspergillus and Candida species. It is commonly prescribed for patients undergoing cancer chemotherapy, stem cell transplantation, or those with HIV/AIDS.
Q 2. What formulations are available for Posafect Tablet?
Posafect Tablet is available in different formulations, including oral suspension, syrup, delayed-release tablets, and intravenous (IV) infusion. The specific formulation and dosing will depend on the individual's condition and the physician's recommendation.
Q 3. Are there any precautions or contraindications for using Posafect Tablet?
Individuals who have had an allergic reaction to other azole antifungal medications, those with certain heart conditions, liver problems, or abnormal potassium, magnesium, or calcium levels in the blood should exercise caution or avoid Posafect Tablet. Always inform your physician about your medical history before initiating the treatment.
Q 4. Are there any side effects associated with Posafect Tablet?
Common side effects of Posafect Tablet include nausea, diarrhea, headache, and abdominal pain. Serious side effects are rare but may also include liver problems and allergic reactions. If you experience any concerning side effects, contact your physician immediately.
Q 5. Can pregnant or breastfeeding individuals take Posafect Tablet?
Posafect Tablet may not be safe during pregnancy, and its use during breastfeeding is not recommended. If you are pregnant, planning to become pregnant, or breastfeeding, discuss the risks and benefits of this drug with your doctor.
---
Fact Box of Posafect Tablet
| | |
| --- | --- |
| Molecule name: Posaconazole | Therapeutic class: Antifungal |
| Pharmacological class:  Azole derivative | Indications: Treatment of fungal infections |
---
References
Merck Sharp & Dohme (UK) Limited, Electronic medicines compendium (EMC), [Revised on June 2023] [ Accessed on 20th July 2023], https://www.medicines.org.uk/emc/files/pil.5388.pdf
Merck & Co. Inc, US FDA, [Revised on Dec 2016] [Accessed on 20th July 2023], https://www.accessdata.fda.gov/drugsatfda_docs/label/2015/022003s018s020,0205053s002s004,0205596s001s003lbl.pdf
KD Tripathi, Antifungal drugs, Essentials of Medical Pharmacology, 7th Edition, 2013, 795.
Goodman & Gilman's, The Pharmacological Basis of Therapeutics, Antifungal agents, 12th edition, 2011, 1581.
---
Disclaimer
MrMed's primary intention is to ensure that its consumers get information that is reviewed by experts, accurate and trustworthy. The information and contents of this website are for informational purposes only. They are not intended to be a substitute for professional medical advice, diagnosis, or treatment. Please seek the advice of your doctor and discuss all your queries related to any disease or medicine. Do not disregard professional medical advice or delay in seeking it because of something you have read on MrMed. Our mission is to support, not replace, the doctor-patient relationship.
4000+ products
We maintain strict quality controls on all our partner retailers, so that you always get standard quality products.
Secure Payment
100% secure and trusted payment protection
Easy Return
We have a new and dynamic return window policy for medicines and healthcare items. Refer FAQs section for more details.