Want to know more?
Read Our Editorial Policy
Did you find this information helpful?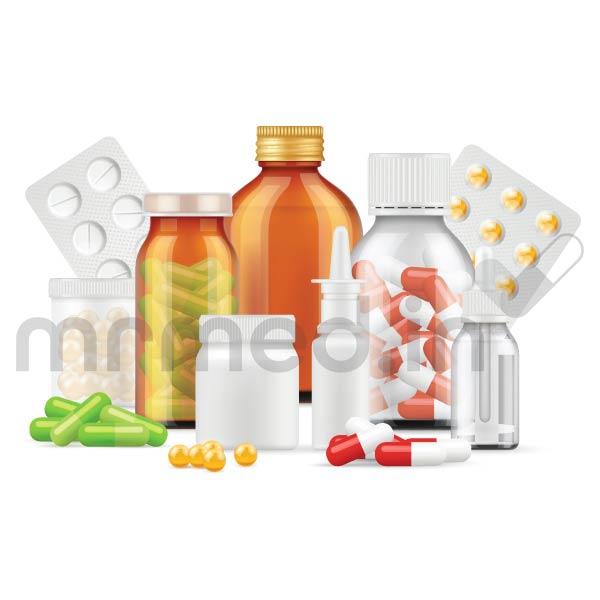 Simenda 12.5mg Injection
Prescription Required
Salt Composition : Levosimendan
Manufacturer : LUPIN LTD
Origin of Medicine : India
1 Vial(s) Of 5ml
Prepaid Only. Non-Returnable
---
Introduction to Simenda 12.5mg Injection
The simenda12.5mg injection contains an active component of levosimendan and falls into the category of inotropic agents. It is used for the short-term management of acutely decompensated severe chronic heart failure (ADHF), which means when there is a sudden or gradual worsening of the symptoms of heart failure. This medication is used when the standard treatments haven't provided enough relief, and you're still struggling to breathe or need to remove excess fluid from your body.
Do not take this medication if you are under 18 years old or if you have allergies to levosimendan or its components. Also, inform your healthcare provider if you have severe chronic kidney or liver disease or any specific heart condition; it is crucial to avoid this medication in these cases. Before taking this medication, inform your doctor if you are experiencing very low blood pressure (hypotension), have low blood counts (anemia), a significant decrease in blood volume, potassium deficiency, or an abnormally fast heartbeat. Always provide your doctor with a detailed medical history and a list of your current medications before starting this treatment.
---
Uses of Simenda 12.5mg Injection
Short-term management of acute decompensated heart failure (ADHF)
---
Therapeutic Effects of Simenda 12.5mg Injection
Simenda12.5mg injection exhibits its inotropic and vasodilatory action by sensitizing calcium channels, resulting in increased cardiac output without increasing the oxygen demand of the heart. It also lessens the congestion in your lungs, making it easier for blood and oxygen to go through your body, thereby relieving the shortness of breath due to severe heart failure.
---
Interaction of Simenda 12.5mg Injection with other drugs
Inform your doctor about any prescribed medications, over-the-counter medicines, nutritional or vitamin supplements, and herbal products you take or have taken before the treatment. Certain medications may interact with simenda12.5mg injection and cause undesirable side effects. Tell your doctor if you have been given other heart medicines through your veins.
---
More Information about Simenda 12.5mg Injection
Store in refrigerator at (2°C-8°C)
Do not freeze
Do not dispose of the medication in wastewater or household waste. Always return to the pharmacy when you no longer require the medication.
---
How to consume Simenda 12.5mg Injection
Simendal 12.5mg is given only in a hospital setup by a healthcare provider. It is infused directly into your veins by your physician. Your physician will decide the dosage and frequency of this injection based on the severity of your disease and other factors. 
---
Safety Advices for Simenda 12.5mg Injection
Pregnancy
It is unknown whether simendal 12.5mg is safe during pregnancy. Therefore, it is given when the benefit for the mother outweighs the risk to the fetus. Tell your doctor if you are pregnant, planning to get pregnant, or think you may be pregnant before taking this medication.
Breast Feeding
There are indications that simenda12.5mg injection passes into human breast milk. Hence, you should not breastfeed while given this medicine to avoid potential cardiovascular side effects on your baby.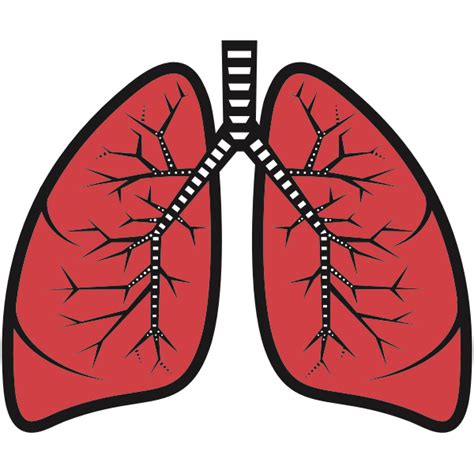 Lungs
It is unknown whether simenda12.5mg injection is safe for persons suffering from lung disease. Inform your doctor if you have any lung disease before starting the treatment.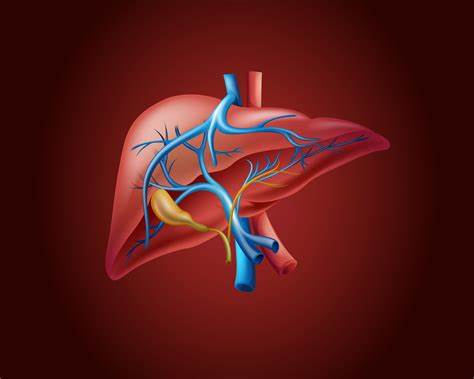 Liver
You should not take this medication if you are affected by severe liver disorder. If you have a mild to moderate liver condition, tell your doctor about it before getting your simenda12.5mg injection.
Alcohol
Inform your doctor if you have an alcohol addiction because the effect of the alcohol content within this injection may be reduced. It is not recommended to take alcohol during the treatment with this medication. Please consult your doctor for more advice.
Driving
It is unsafe to drive during the treatment because the amount of alcohol in this medicine can affect your ability to use heavy machines or to drive.
---
Side Effects of Simenda 12.5mg Injection
Side effects are unwanted symptoms caused by medicines. Even though all medicines cause side effects, not everyone gets them. 
Common
Headache
Abnormally fast heartbeat
Drop in blood pressure
A low amount of potassium in your blood
Insomnia
Dizziness
Abnormally fast heartbeats (atrial fibrillation)
Oxygen insufficiency
Nausea
Constipation
Diarrhea
Vomiting
Low blood counts (anemia)
---
Word of Advice
Simenda12.5mg injection is strictly meant for in-hospital use and should be administered by your healthcare provider. Throughout your simenda12.5mg injection treatment, your doctor will closely monitor your heart rate, blood pressure, and electrocardiogram (ECG) to measure your response. After you have finished the medication, your doctor will continue monitoring you for about 4-5 days and may adjust your dose when necessary. It is crucial to stick to your regular follow-up appointments to minimize the risk of side effects.
For elderly patients, there are no dose adjustments done, but they require close monitoring. Simenda12.5mg injection can cause a drop in potassium levels, so your doctor might prescribe potassium supplements to prevent this. Also, consider incorporating iron-rich foods into your diet, as this medication can lead to anemia. Remember to schedule a complete cholesterol screening (lipid profile test) at least once a year to keep track of your heart health. Additionally, keep an eye on your blood pressure, heart rate, and electrolyte levels. Always consult your doctor if you have any concerns before starting this medication. If you experience any side effects during or after treatment, be sure to inform your healthcare provider promptly.
---
FAQs
Q 1. Is simenda12.5mg injection indicated for children?
No, simenda12.5mg injection should not be administered to children and adolescents under 18.
Q 2. How long does the effect of simenda12.5mg injection last?
The clinical effect of simenda12.5mg injection lasts 7-10 days after the treatment.
Q 3. What precautions should I take before taking simenda12.5mg injection?
Your blood pressure and volume should be normal before taking simendal 12.5mg. Inform your doctor thoroughly about your medical history and all the medication you have taken.
Q 4. What are the complications of simenda12.5mg injection?
The most common side effects of simenda12.5mg injection are headache, dizziness, and low blood pressure.
Q 5. Should I follow any specific diet during the treatment with simenda12.5mg injection?
Yes, It is recommended to eat a low-fat diet and iron-rich foods. Include omega-3 fatty acids and fibers in your diet. Avoid smoking and alcohol consumption.
Q 6. Does simendal 12.5mg injection affect heart rate?
Yes, simenda12.5mg injection significantly increases heart rate in a dose-dependent manner.
---
Fact Box of Simenda 12.5mg Injection
| | |
| --- | --- |
| Molecule Name: Levosimendan | Therapeutic class: Cardiovascular drugs |
| Pharmacological class:  Inotropic agents | Indications: Acute Decompensated Heart Failure (ADHF) |
---
References
As Kalceks, Health Products Regulatory Authority (HPRA), [Revised on Feb 2022], [Accessed on 21st Sept 2023], https://www.hpra.ie/img/uploaded/swedocuments/f255c6f4-40a8-4c0f-b034-e20069403900.pdf
Orion Pharma, Sweden Medical Products Agency (MPA), [Revised on Jun 2010], [Accessed on 21st Sep 2023], https://www.simdax.com/siteassets/simdax-spc.pdf
KD Tripathi, Essentials of Medical Pharmacology, Cardiovascular drugs, 8th edition, 2019, 568
Bertram G. Katzung, Drugs Used in Heart Failure, Lange's Basic and Clinical Pharmacology, 14th Edition, 2018, 212-227.
---
Disclaimer
MrMed's primary intention is to ensure that its consumers get information that is reviewed by experts, accurate and trustworthy. The information and contents of this website are for informational purposes only. They are not intended to be a substitute for professional medical advice, diagnosis, or treatment. Please seek the advice of your doctor and discuss all your queries related to any disease or medicine. Do not disregard professional medical advice or delay in seeking it because of something you have read on MrMed. Our mission is to support, not replace, the doctor-patient relationship.
4000+ products
We maintain strict quality controls on all our partner retailers, so that you always get standard quality products.
Secure Payment
100% secure and trusted payment protection
Easy Return
We have a new and dynamic return window policy for medicines and healthcare items. Refer FAQs section for more details.