Want to know more?
Read Our Editorial Policy
Did you find this information helpful?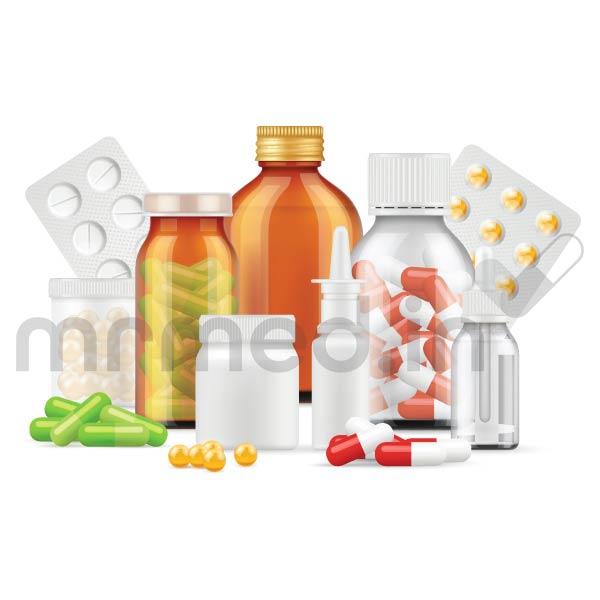 Stelara 90mg Injection
Prescription Required
Salt Composition : Ustekinumab
Manufacturer : JOHNSON & JOHNSON PVT LTD
Origin of Medicine : United States of America
1 Vial(s)
Prepaid Only. Non-Returnable
---
Introduction to Stelara 90mg Injection
Stelara 90mg Injection contains the active substance Ustekinumab. It is a monoclonal antibody that belongs to the group of medications called interleukin inhibitors. Monoclonal antibodies are specific proteins that identify and bind to certain proteins in the body. It treats moderate to severe plaque psoriasis (skin disease with red and scaly patches on some body areas). It is used alone or in combination with other medicines to treat active psoriatic arthritis (a condition that causes joint pain, swelling, and scales on the skin) in adults. 
Stelara 90mg Injection is also indicated to treat moderate to severe Crohn's disease and ulcerative colitis in adults. Both are inflammatory bowel diseases. Crohn's disease is a condition in which the body attacks the lining of the digestive tract, causing abdominal pain, diarrhea, weight loss, and fever. Ulcerative colitis is a condition that causes swelling and sores in the lining of the colon (large intestine) and rectum. Do not use this medicine if you are pregnant or breastfeeding.  
Do not take Stelara 90mg Injection if you are allergic to Ustekinumab or any of the other ingredients of this medicine. Do not take this medicine if you have any active infections. Inform your doctor if you recently had tuberculosis, skin diseases, allergies, or other diseases. Tell your doctor if you are taking other treatments for psoriasis or psoriatic arthritis. This medicine is not recommended for use in children under 18 years of age with Crohn's disease or ulcerative colitis.
---
Uses of Stelara 90mg Injection
Plaque psoriasis
Psoriatic arthritis
Crohn's disease
Ulcerative colitis
---
Therapeutic Effects of Stelara 90mg Injection
Stelara 90mg Injection is a monoclonal antibody that binds specifically to certain signaling proteins (interleukin-12 and interleukin-23) in the body, which is involved in inflammatory and immune responses. It works by targeting, neutralizing, and stopping the action of certain cells in the body that causes the symptoms of certain diseases. 
---
Interaction of Stelara 90mg Injection with other drugs
Inform your healthcare provider about all the medicines that you take, including prescription, over-the-counter, recent vaccinations, nutritional and vitamin supplements, and herbal products. Certain medications may interact with Stelara 90mg Injection and reduce its effectiveness by causing undesirable side effects.
---
More Information about Stelara 90mg Injection
Store Stelara 90mg Injection in the refrigerator (2°C to 8°C)
Do not freeze
keep the injection away from the reach of children and pets.
Do not shake the vials because prolonged shaking may damage the effectiveness of the medicine.
---
How to consume Stelara 90mg Injection
It will be given to you by a doctor or nurse in a hospital or clinic setting. It is given as an intravenous infusion (into your vein). Do not self-administer the injection. Your doctor will decide the dose and duration of the treatment based on your disease severity, body weight, and other factors.
---
Safety Advices for Stelara 90mg Injection
Pregnancy
Stelara 90mg Injection is unsafe to administer in pregnant women because it may affect the fetus. Inform your physician if you are pregnant, suspect pregnancy, or planning to become pregnant. Using an effective contraception during the treatment and for at least 15 weeks after your last dose is necessary.
Breast Feeding
Breastfeeding is not recommended in patients taking Stelara 90mg Injection because the medicine passes into the breast milk in small amounts and may harm your baby.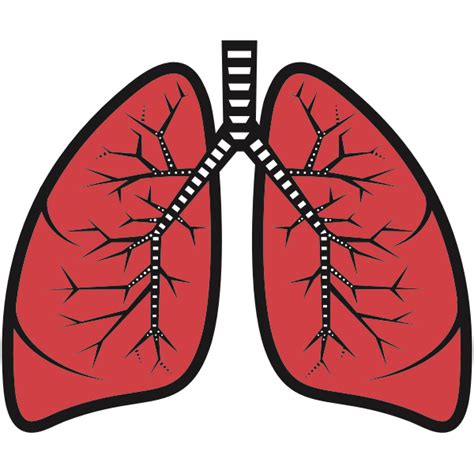 Lungs
It is unknown whether Stelara 90mg Injection can be used in patients with lung disorders. Consult your doctor if you have any lung diseases before starting the treatment.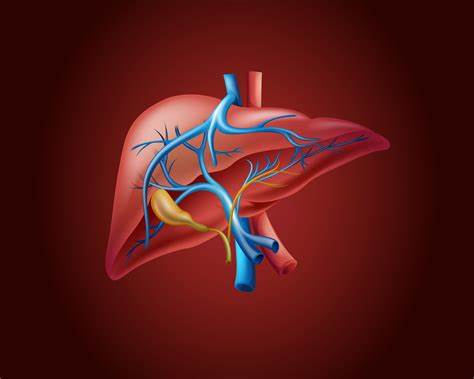 Liver
It is unknown whether Stelara 90mg Injection can be used in patients with liver disorders. Consult your doctor if you have any liver problems before starting the treatment.
Alcohol
It is unknown whether consuming alcohol is safe during the treatment with Stelara 90mg Injection. Inform your doctor if you are a chronic drinker. 
Driving
Stelara 90mg Injection does not affect the ability to drive. If you feel tired or dizzy after taking this medicine, do not drive and consult your doctor for more advice.
---
Side Effects of Stelara 90mg Injection
Side effects are unwanted symptoms caused by medicines. Even though all drugs cause side effects, not everyone gets them.
Common
Swelling at the site of injection
Redness in the skin
Abdominal pain
Diarrhea
Nausea, vomiting
Tiredness, headache
Sore throat
Back, muscle or joint pain
Serious
Severe allergic reactions (anaphylaxis)
Skin cancer
Infections
Lung inflammation and infection
Heart attack
---
Word of Advice
If you have missed any dosing appointments, inform your doctor and schedule immediately. Stelara 90mg Injection may increase your risk for heart attack and strokes. Your doctor will regularly check your risk factors for heart disease and stroke to ensure that they are appropriately prevented. If you develop chest pain, weakness, or abnormal sensation on one side of your body, facial droop, visual or speech difficulties seek medical attention immediately. If you are a female patient with reproductive potential, use effective contraception during the treatment to avoid pregnancy. 
---
FAQs
Q 1. What are the infusion reactions that might happen during Stelara 90mg Injection infusion?
Serious side effects of Stelara 90mg Injection are allergic reactions like itching, swelling in your face or hands, tingling in mouth or throat, chest tightness, difficulty in breathing, fever, chills, cough, sore throat, body aches, unusual bleeding, bruising, or weakness should be informed to your doctor immediately.
Q 2. Can Stelara 90mg Injection increase the risk of infections?
Stelara 90mg Injection may increase the risk of infections and reactivation of latent infections, including serious infections. It's important to promptly report any signs of infection to your healthcare provider, such as fever, cough, or flu-like symptoms. Your healthcare provider will monitor your health and provide guidance on managing potential risks.
Q 3. How long can Stelara 90mg Injection be taken?
The duration of Stelara 90mg Injection treatment can vary depending on the individual factors and the response to the medication. Some individuals may require long-term treatment to manage their condition effectively, while others may have periodic treatment cycles. It's essential to follow your doctor's guidance regarding the duration of treatment.
Q 4. How long does it take for Stelara 90mg Injection to start working?
The response to Stelara 90mg Injection can vary from person to person. Some individuals may start to see improvements in their symptoms within a few weeks, while others may require a longer time to notice a difference. If you did not find any benefit from the medicine, inform your physician and get medical advice.
Q 5. How does Stelara 90mg Injection work?
Stelara 90mg Injection mechanism of action targets specific proteins in the body's immune system called interleukin-12 (IL-12) and interleukin-23 (IL-23) cytokines (signaling proteins). By blocking these proteins, this medicine helps reduce the inflammation associated with autoimmune conditions and other diseases.
---
Fact Box of Stelara 90mg Injection
Molecule name: Ustekinumab
Therapeutic class: Immunomodulating agents
Pharmacological class: Monoclonal antibody; interleukin inhibitor

Indications:

1. Plaque psoriasis

2. Psoriatic arthritis 

3. Crohn's disease

4. Ulcerative colitis 
---
Disclaimer
MrMed's primary intention is to ensure that its consumers get information that is reviewed by experts, accurate and trustworthy. The information and contents of this website are for informational purposes only. They are not intended to be a substitute for professional medical advice, diagnosis, or treatment. Please seek the advice of your doctor and discuss all your queries related to any disease or medicine. Do not disregard professional medical advice or delay in seeking it because of something you have read on MrMed. Our mission is to support, not replace, the doctor-patient relationship.
4000+ products
We maintain strict quality controls on all our partner retailers, so that you always get standard quality products.
Secure Payment
100% secure and trusted payment protection
Easy Return
We have a new and dynamic return window policy for medicines and healthcare items. Refer FAQs section for more details.