Want to know more?
Read Our Editorial Policy
Did you find this information helpful?
TAFERO EM TABLET
Prescription Required
Salt Composition : Emtricitabine,tenofovir Alafenamide
Manufacturer : HETERO HEALTHCARE LTD
Origin of Medicine : India
30 Tablet(s) In A Bottle
---
Introduction to Tafero Em Tablet
Tafero EM tablet contains the active ingredient Emtricitabine/ tenofovir alafenamide. It is a combination of antiretroviral medication. Emtricitabine belongs to the class of medication called nucleoside reverse transcriptase inhibitor (NRTI), and tenofovir alafenamide belongs to the class called nucleotide reverse transcriptase inhibitor (NtRTI). It is used in combination with other medicines to treat human immunodeficiency virus (HIV-1) infection in adults and adolescents 12 years of age and who weigh at least 35kg. They work by slowing the spread of HIV in the body.
Do not take Tafero EM tablet if you are allergic to Emtricitabine/ tenofovir alafenamide or any of the other ingredients. Get tested for HIV infection regularly while using this medicine. Do not miss any doses of this medicine or stop taking it. Missing doses may increase your risk of getting HIV infection.  This medicine does not prevent other sexually transmitted infections (STIs). Inform your physician if you have liver problems or suffer from liver disease, including hepatitis, kidney problems, and bone problems. Do not give this medicine to children aged 11 years or under.
---
Therapeutic Effects of Tafero Em Tablet
Emtricitabine and tenofovir alafenamide are nucleoside/nucleotide analog reverse transcriptase inhibitors, exhibiting their antiviral effect by competing with natural substrates and incorporating them into viral DNA, resulting in the termination of the DNA chain. 
---
Interaction of Tafero Em Tablet with other drugs
Inform your healthcare provider about all the medicines you take, including prescription medications, over-the-counter medications, nutritional and vitamin supplements, and herbal products. Certain medications interact with Tafero EM tablet and reduce its effectiveness by causing undesirable side effects. 
---
More Information about Tafero Em Tablet
Store Tafero EM tablet below 30°C
Protect the medicine from light and excessive moisture.
Keep the medicine out of reach of children and pets
If you forgot to take the tablet, take your next dose at the scheduled time. Do not take a double dose to make up for a forgotten dose.
---
How to consume Tafero Em Tablet
It is an orally available prescription drug. Your doctor will decide the dose and duration of Tafero EM tablet based on the disease condition and other factors such as body weight and age. Always take this medicine as prescribed by your doctor. Take the tablet at the same time, with or without food. Do not break, chew, crush, or break the tablet. Swallow the whole tablet with a glass of water. If you have difficulty in swallowing the tablet whole, you can split it in half after consulting with your doctor.
---
Safety Advices for Tafero Em Tablet
Pregnancy
There is limited information on the use of  Tafero EM tablet during pregnancy. Inform your physician if you are pregnant or planning to get pregnant during the treatment.
Breast Feeding
Breastfeeding is not recommended in patients taking Tafero EM tablet because the medicine passes into the breast milk in small amounts and may harm your baby. Do not breastfeed during the treatment.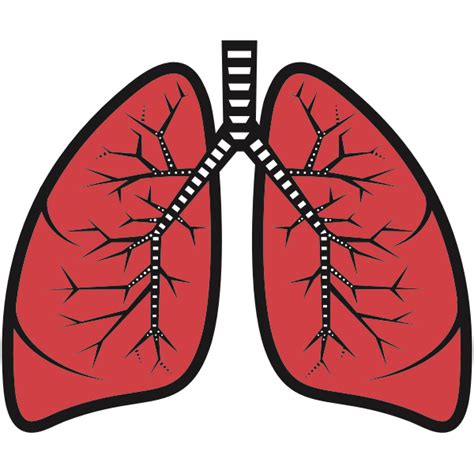 Lungs
It is unknown whether Tafero EM tablet is safe to be administer in patients with lung diseases. Inform your physician if you have any lung diseases before initiating the therapy.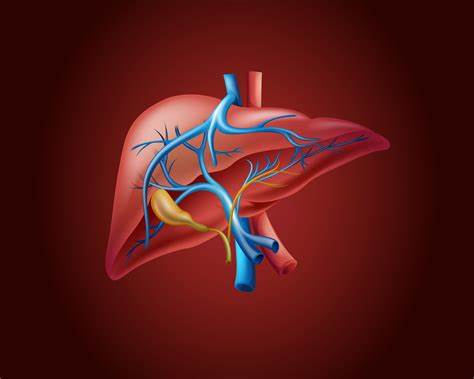 Liver
Tafero EM tablet should be cautiously administered in patients with liver diseases. Dose adjustments are necessary. However, inform your physician if you have any liver diseases before initating the therapy.
Alcohol
It is unsafe to drink alcohol while taking Tafero EM tablet. It may reduce the effectiveness of the drug and can cause toxic side effects.
Driving
Tafero EM tablet can cause dizziness. It is recommended to avoid driving and operating heavy machinery during the treatment. 
---
Side Effects of Tafero Em Tablet
Side effects are unwanted symptoms caused by medicines. Even though all drugs cause side effects, not everyone gets them.
Serious
Hepatitis B reactivation
Increased risk of fracture
Acute renal failure
Common 
---
Word of Advice
Your doctor will tell you how much medicine to use. Do not use more than directed. This medicine is used with other medicines to treat HIV infection. Take all other medicines your doctor has prescribed as part of your combination treatment. Do not stop using this medicine without checking first with your doctor. If you stop the medicine even briefly, the virus may become harder to treat. Take this medicine as prescribed by your doctor. Take this medicine with food to decrease nausea and vomiting. Do not skip the medicine or change the dose without consulting the doctor. Always practice safe sex, even if your partner also has HIV. Do not share needles or other items that may have blood or body fluids on them.
---
FAQs
Q 1. Can Tafero EM Tablet cure HIV?
Tafero EM Tablet is not a cure for HIV. It is an antiretroviral medication that helps control the virus, reduce its replication, and slow down the progression of the disease. It is essential to continue taking the medication as prescribed, even if you feel well, to maintain viral suppression and protect your immune system.
Q 2. What should I do if I miss a dose of Tafero EM Tablet?
If you miss a dose, take it as soon as you remember. However, if it is almost time for your next scheduled dose, skip the missed dose and continue with your regular dosing schedule. Do not take a double dose to make up for a missed one. It is important to speak with your healthcare provider if you frequently miss doses or have difficulty adhering to the medication schedule.
Q 3. Does Tafero EM Tablet interact with grapefruit or grapefruit juice?
No known interactions exist between Tafero EM Tablet and grapefruit or grapefruit juice. However, discussing any dietary concerns or potential interactions with your healthcare provider is always a good idea.
Q 4. Does Tafero EM Tablet affects the liver?
People with liver disease, including chronic hepatitis B or C taking antiretrovirals have a higher risk of severe and potentially fatal liver complications. If you have hepatitis B infection, your doctor will carefully consider the best treatment regimen for you
Q 5. Can women use Tafero EM Tablet?
The use of Tafero EM Tablet to reduce the risk of getting HIV infection in women has not been well established. Consult your doctor before taking this medicine if you are a woman.
---
Fact Box of Tafero Em Tablet
| | |
| --- | --- |
| Molecule name: Emtricitabine/Tenofovir Alafenamide | Therapeutic class:  Anti-retroviral |
| Pharmacological class: Nucleoside/Nucleotide reverse transcriptase inhibitors | Indications: HIV infection  |
---
References
Descovy 200 mg/25 mg film coated tablets - Summary of Product Characteristics (SmPC) - (emc). www.medicines.org.uk. Published April 2022. Accessed May 20, 2023. https://www.medicines.org.uk/emc/product/2108/smpc
Emtricitabine / Tenofovir Alafenamide - Patient | NIH. clinicalinfo.hiv.gov. Published February 27, 2023. Accessed May 20, 2023. https://clinicalinfo.hiv.gov/en/drugs/emtricitabine-tenofovir-alafenamide/patient#dr1
KD Tripathi, Antiviral Drugs (Anti-retrovirus), Essentials of Medical Pharmacology, 8th Edition, 2019, 860-872.
Gilead Sciences, Inc., US Food & Drug Administration, [Revised on Sep 2017] [Accessed on 14th Aug 2021], https://www.accessdata.fda.gov/drugsatfda_docs/label/2017/208215s005lbl.pdf
---
Disclaimer
MrMed's primary intention is to ensure that its consumers get information that is reviewed by experts, accurate and trustworthy. The information and contents of this website are for informational purposes only. They are not intended to be a substitute for professional medical advice, diagnosis, or treatment. Please seek the advice of your doctor and discuss all your queries related to any disease or medicine. Do not disregard professional medical advice or delay in seeking it because of something you have read on MrMed. Our mission is to support, not replace, the doctor-patient relationship.
4000+ products
We maintain strict quality controls on all our partner retailers, so that you always get standard quality products.
Secure Payment
100% secure and trusted payment protection
Easy Return
We have a new and dynamic return window policy for medicines and healthcare items. Refer FAQs section for more details.