Want to know more?
Read Our Editorial Policy
Did you find this information helpful?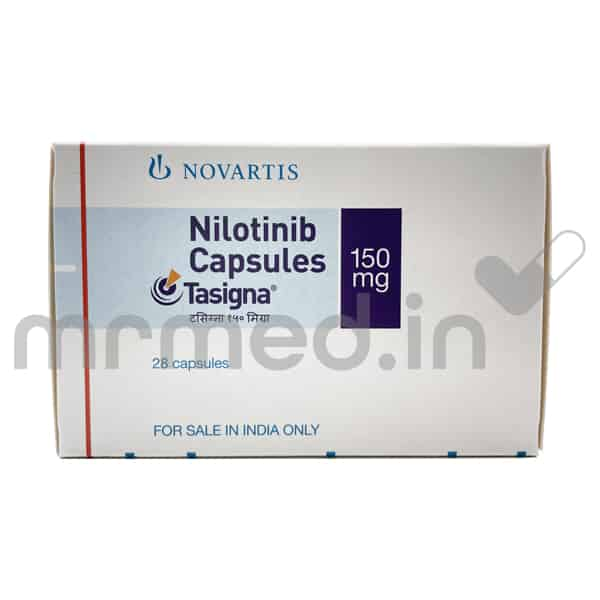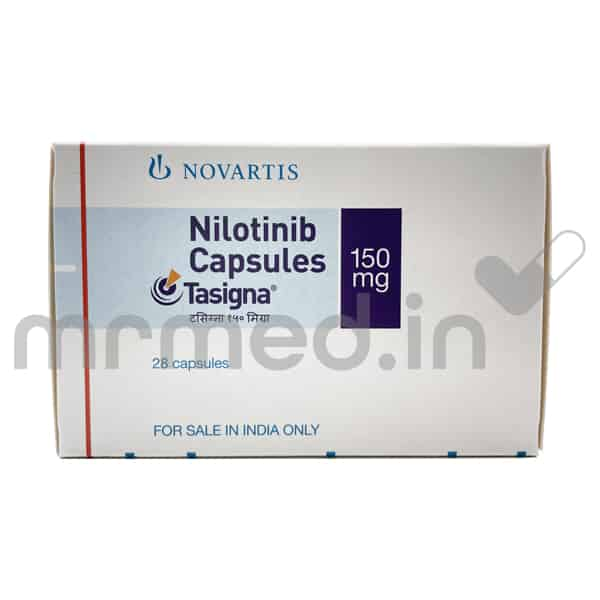 TASIGNA 150MG CAPSULE
Prescription Required
Salt Composition : Nilotinib
Manufacturer : NOVARTIS INDIA LTD
Origin of Medicine : Switzerland
4 Capsule(s) In A Strip
PAP Information :    Contact us for latest updates.
---
Patient Assistance Programs
Know About PAP
NOVARTIS INDIA LTD offers a Patient Assistance Program on Tasinga 150mg capsule for its Indian patients to help reduce the cost of their medications. Eligibility for PAP may vary. Click 'Know More About PAP' to get a call from us! 
Patient Assistance Programs
NOVARTIS INDIA LTD offers a Patient Assistance Program on Tasinga 150mg capsule for its Indian patients to help reduce the cost of their medications. Eligibility for PAP may vary. Click 'Know More About PAP' to get a call from us! 
Introduction to Tasigna 150mg Capsule
Tasigna 150mg capsule is an antineoplastic drug with an active ingredient called Nilotinib. It belongs to the medication class known as tyrosine kinase inhibitors. This medicine is used to treat a type of leukemia called  Philadelphia chromosome-positive chronic myeloid leukemia (Ph-positive CML), a blood cancer with abnormal production of WBC. In adult and pediatric patients, it is used in a patient who is newly diagnosed with Chronic Myeloid Leukemia (CML) and those facing side effects from previous treatment. Additionally, it is also used in patients with no longer respond to the previous treatment including Imatinib.  
Do not take this medicine if you are allergic to Nilotinib or the other ingredients of this medicine. Notify your doctor if you have or had a history of heart conditions (heart attack, abnormal electric signal), chest pain, brain stroke, or claudication ( condition of blood flow in the leg). Inform your doctor if you have liver or pancreas disorder, or suffering from a lack of potassium or magnesium. You need to tell your doctor about all the medications especially if you take medicine to lower your blood cholesterol. Tell your doctor about your underlying condition especially inform about if you have or ever had a hepatitis B infection; this medicine can activate HPV again which can be fatal in some cases. Avoid consuming grapefruit or grapefruit juice. Inform your doctor if you are intolerant to some sugar, as Tasigna 150mg contains lactose.  
During the treatment, your doctor may conduct a regular blood test to monitor the liver and pancreas function, and the number of blood cells (WBC, RBC, platelets). Also to monitor the heart condition (prolongation of the QT interval), electrolytes in the body, and the level of sugar and fats to check how Tasigna 150mg is tolerated. Inform your doctor if you are pregnant or planning to get pregnant or breastfeeding. Use effective birth control during the treatment with this medicine.
---
Uses of Tasigna 150mg Capsule
Blood cancer (Philadelphia chromosome-positive chronic myeloid leukemia) in adults and pediatrics.
---
Therapeutic Effects of Tasigna 150mg Capsule
BCR-ABL tyrosine kinase is responsible for the uncontrolled division of cells in the CML. Tasigna 150mg disrupts the signaling route of the protein kinase enzyme which targets the BCR-ABL protein and inhibits the growth and spread of cancer cells. 
---
Interaction of Tasigna 150mg Capsule with other drugs
Inform your healthcare professional about all the medicines you take, including prescription, over-the-counter, nutritional and vitamin supplements, and herbal products. Certain medications such as antiarrhythmics, chloroquine, Titonavir, Carbamazepine, or any other drugs, interacting with Tasigna 150mg may reduce effectiveness by causing undesirable side effects. 
---
More Information about Tasigna 150mg Capsule
Keep this medicine out of the sight and reach of children and pets
Do not store above 30°C
Keep it in its original packaging in order to protect it from light and moisture.
During treatment, you may also have a high level of liver enzymes, urea, or insulin. Contact your doctor immediately if you experience any unusual symptoms.
---
How to consume Tasigna 150mg Capsule
Take Tasigna 150mg as advised by your physician. Swallow the medicine with a glass of water. Do not crush, chew, or open the medicine. Your doctor will decide the correct dose and duration for you based on your age, body weight, and disease condition. Do not stop taking this medicine unless your doctor advises you to stop.
---
Safety Advices for Tasigna 150mg Capsule
Pregnancy
Tasigna 150mg is unsafe to use during pregnancy unless it is necessary.  Report to your doctor if you are pregnant or think you may be pregnant, or planning for the pregnancy before starting the treatment; your doctor will tell you whether you can take this medicine during your pregnancy.
Breast Feeding
Taking Tasigna 150mg while breastfeeding may be unsafe because it may affect the child. Therefore, talk with your doctor to get more information.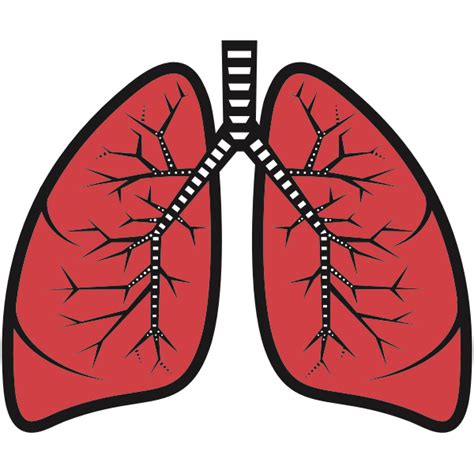 Lungs
It is unknown if patients with lung conditions can consume Tasigna 150mg or not. So, before beginning the treatment, consult your doctor if you have any lung conditions. Consult your doctor if you experience symptoms like difficulty in breathing, wheezing, or any other lung-related condition while taking this medicine.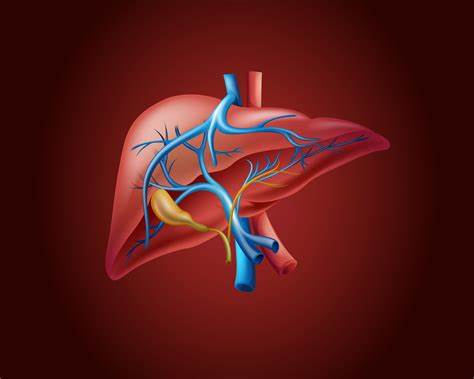 Liver
Inform your physician if you have liver problems because Tasigna 150mg should be used cautiously with this condition. Before starting treatment, your physician conducts the liver function test. 
Alcohol
It is unknown whether consuming alcohol while taking a Tasigna 150mg capsule is safe. Please speak with your physician.
Driving
While taking Tasigna 150mg, it is unsafe to drive or use machines because it may cause nausea, changes in vision, vomiting, etc. Talk to your doctor for more information. 
---
Side Effects of Tasigna 150mg Capsule
Side effects are unwanted symptoms caused by medicines. Even though all drugs cause side effects, not everyone gets them. 
Serious
Sudden weight gain
Swelling in hands, feet, ankles, or face
Chest pain
Blood pressure (high and low)
Discoloration of tongue, lips, or skin (blue)
Abnormal heart (irregular heartbeat)
Hair loss
Vision problem
Stomach pain, vomiting of blood, blood in stools.
Yellowing of the skin, eyes, and dark urine.
High blood sugar levels.
Sensitivity to light
Common:
Nausea, vomiting, diarrhea.
Headache, muscle pain, stomach pain.
Hair loss.
Tiredness.
Constipation.
Slowing of growth in children.
Pneumonia.
Loss of appetite.
Sleeplessness, depression, and anxiety.
Stomach discomforts like bloating and flatulence after meals
musculoskeletal pain
---
Word of Advice
Based on your condition your doctor may prescribe a lower dose. Tasigna 150mg can be used by people aged 65 years and over with the same dose as other adults. Tell your doctor if you experience any irregular heartbeats or any signs of a heart condition because this can lead to serious complications like sudden death. Inform your physician if you have kidney problems. Your physician will decide whether you may receive this medication after monitoring your kidney functions. Some children and adolescents taking this medicine may have slower than normal growth. So, your doctor will regularly monitor your growth. Report to your doctor if you have had a history of heart failure or hepatitis infection. Discuss effective contraceptive options with your healthcare provider.
---
FAQs
Q 1. Can Tasigna 150mg cause liver damage?
Tasigna 150mg may cause liver function abnormalities, which may indicate liver damage. It is important to have regular blood tests to monitor your liver function while taking this medicine. If you experience symptoms of liver damage, such as jaundice or abdominal pain, you should contact your doctor immediately.
Q 2. How does Tasigna 150mg differ from other medications used to treat chronic myeloid leukemia, such as Imatinib?
Imatinib, in its selectivity and potency. Tasigna 150mg is more selective for the BCR-ABL protein that drives the growth of cancer cells, and it is more potent in inhibiting the activity of this protein. This medicine has also been shown to be effective in patients who have developed resistance to Imatinib.
Q 3. What are the potential long-term effects of Tasigna 150mg on the body?
The potential long-term effects of Tasigna 150mg on the body include cardiovascular events, such as hypertension, arrhythmias, and heart failure, as well as liver dysfunction, pancreatic enzyme elevation, and fluid retention. These side effects are generally rare, but they can occur in some patients.
Q 4. How to monitor the effects of Tasigna 150mg over the course of treatment?
It is monitored through regular blood tests, electrocardiograms, and imaging studies. Blood tests can assess liver and kidney function, blood counts, and electrolyte levels. ECG can detect any changes in heart rhythm or function. Imaging studies, such as echocardiograms and chest X-rays, can evaluate the heart and lungs for any signs of damage or fluid accumulation.
Q 5. Who should not take Tasigna 150mg?
Tasigna 150mg should not be taken by pregnant or breastfeeding women, or by people with certain medical conditions such as severe liver or kidney disease, a history of pancreatitis, or a prolonged QT interval.
---
Fact Box of Tasigna 150mg Capsule
| | |
| --- | --- |
| Molecule name:  Nilotinib  | Therapeutic class:  Antineoplastic drug  |
| Pharmacological class: Tyrosine Kinase inhibitors  | Indications: Blood cancer (Philadelphia chromosome-positive chronic myeloid leukemia) in adults and pediatrics.  |
---
Disclaimer
MrMed's primary intention is to ensure that its consumers get information that is reviewed by experts, accurate and trustworthy. The information and contents of this website are for informational purposes only. They are not intended to be a substitute for professional medical advice, diagnosis, or treatment. Please seek the advice of your doctor and discuss all your queries related to any disease or medicine. Do not disregard professional medical advice or delay in seeking it because of something you have read on MrMed. Our mission is to support, not replace, the doctor-patient relationship.
4000+ products
We maintain strict quality controls on all our partner retailers, so that you always get standard quality products.
Secure Payment
100% secure and trusted payment protection
Easy Return
We have a new and dynamic return window policy for medicines and healthcare items. Refer FAQs section for more details.