Want to know more?
Read Our Editorial Policy
Did you find this information helpful?
TEPAPRO 15MG INJECTION
Prescription Required
Salt Composition : Thiotepa
Manufacturer : EMCURE PHARMACEUTICALS LTD
Origin of Medicine : India
1 Vial(s)
Prepaid Only. Non-Returnable
PAP Information :    Buy 20, Get 2 Free. Contact us for latest updates.
---
Patient Assistance Programs
No Data
Introduction to Tepapro 15mg Injection
Tepapro 15mg Injection belongs to the class of medication known as Antineoplastics. It contains the active ingredient Thiotepa. It is prescribed in combination with other anti-cancer drugs before stem cell transplantation for adult patients with cancer in the lymph nodes of the central nervous system. It is used as a Preparation before stem cell transplant to reduce the risk of graft rejection. It controls the outflow within the cavity due to cancer in serous membranes. It is also indicated for treating breast, ovarian, and bladder cancer.
The common side effects that are likely to be associated with Tepapro 15mg Injection are diarrhea, rashes, bleeding, blood in urine, and cytomegalovirus infection. Inform your doctor if these side effects disturb or persist in you. 
Inform your healthcare provider if you are allergic (hypersensitive) to Tepapro 15mg injection and its ingredients. It is contraindicated in patients using a live virus or bacterial vaccine, including the yellow fever vaccine. If you have a history of cardiac, liver, kidney, and pulmonary disease and profound myelosuppression (anemia, neutropenia, and thrombocytopenia), report to your doctor. Liver and cardiac function must be monitored regularly, and caution is advised in patients with cardiac disease and liver impairment. It is not recommended to use in pregnant and breastfeeding women.
---
Uses of Tepapro 15mg Injection
Preparation for allogeneic hematopoietic stem cell transplantation in pediatric patients with class 3 beta-thalassemia
Treatment of adenocarcinoma of breast and ovary.
Treatment of superficial papillary cancer of the urinary bladder.
---
Therapeutic Effects of Tepapro 15mg Injection
Tepapro 15mg Injection acts by damaging the genetic material (DNA and RNA) of the cancer cells. It stops the growth and multiplication of cancer by directly attacking DNA. This causes the breakage of DNA strands. The process of cross-linking is crucial in exhibiting toxicity in cancer cells. This leads to the exertion of cytotoxic effect and death of tumor cells.
---
Interaction of Tepapro 15mg Injection with other drugs
Inform your physician about all the prescribed medications, over-the-counter medications, nutritional and vitamin supplements, and herbal products that you take or have taken before the treatment. Certain medications tend to interact with Tepapro 15 mg Injection and can cause undesirable side effects. 
---
More Information about Tepapro 15mg Injection
Store between 2° to 8°C.
Protect from light.
Keep out of reach of children.
---
How to consume Tepapro 15mg Injection
Tepapro 15 mg Injection should be administered by a qualified physician experienced in high-dose chemotherapy and stem cell transplant. Do not self-administer.
---
Safety Advices for Tepapro 15mg Injection
Pregnancy
Tepapro 15mg Injection is unsafe to use during pregnancy as it may cause fetal harm. Hence, Consult your doctor for advice. 
Breast Feeding
Breastfeeding while on treatment with Tepapro 15mg Injection is not recommended. Consult your physician for advice before breastfeeding.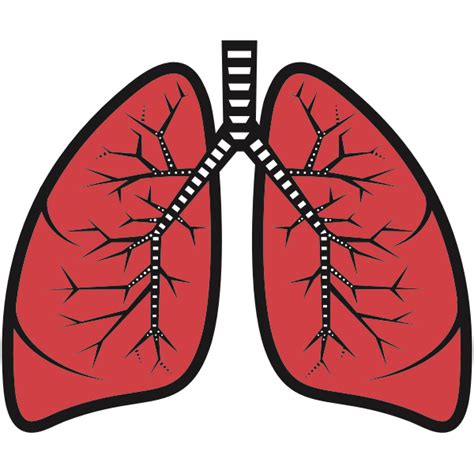 Lungs
It is unknown whether Tepapro 15 mg Injection can be administered in lung failure patients. Please consult the doctor for more advice.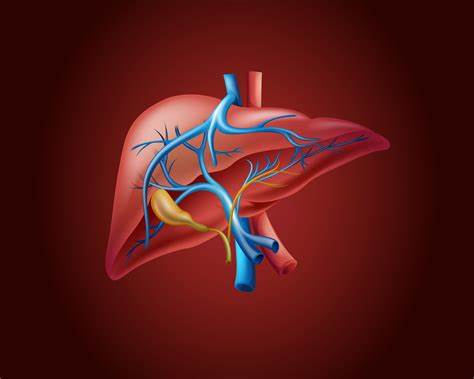 Liver
Inform your physician before taking Tepapro 15mg Injection if you have liver problems. Ensure that your physician monitors your liver functions regularly.
Alcohol
It is unknown whether it is safe to consume alcohol while taking Tepapro 15mg Injection. Consult your doctor for advice. 
Driving
Tepapro 15mg Injection is used with caution while driving as it may cause convulsion, hallucination, delirium, dizziness, headache, and blurred vision. 
---
Side Effects of Tepapro 15mg Injection
Side effects are unwanted symptoms caused by medicines. Even though all drugs cause side effects, not everyone gets them. 
Serious:
Severe drop in blood cell count
Heart problem
Kidney damage
Nerve damage
Lung toxicity
Liver toxicity
Common:
Cytomegalovirus infection
Hemorrhage
Diarrhea
Blood in urine
Rashes
---
Word of Advice
It is advised to avoid ingestion, inhalation, or skin and eye contact. Skin reactions may occur with accidental exposure. Using gloves and protective clothing to prevent accidental skin contact is recommended. If the Tepapro 15mg Injection solution contacts the skin or mucosa, immediately wash the skin thoroughly with soap and water or rinse the mucosa with water and seek medical attention.
---
FAQs
Q 1. Can pregnant women use Tepapro 15mg Injection?
No, It is unsafe to use Tepapro 15mg Injection during pregnancy as it may cause harm to the developing fetus. Consult your doctor before taking this medicine.
Q 2. Which is the best area to inject Tepapro 15mg Injection?
Tepapro 15mg Injection is administered intravenously (into a vein) by a doctor or nurse in a medical facility.
Q 3. Can I drive after taking Tepapro 15mg Injection?
Tepapro 15mg Injection can cause convulsion, hallucination, delirium, dizziness, headache, and blurred vision. Avoid driving or operating any machine if you experience any of these side effects.
Q 4. What class of medication is Tepapro 15mg Injection?
Tepapro 15mg Injection belongs to the class of medications known as alkylating agents or antineoplastics.
Q 5. Can I take vaccinations while taking Tepapro 15mg Injection?
No, The live vaccine may interact with Tepapro 15mg Injection. Hence, without consulting your healthcare provider, this medication should not be taken with any vaccinations.
---
Fact Box of Tepapro 15mg Injection
Molecule name: Thiotepa

Therapeutic class: Alkylating agents

Pharmacological class: Antineoplastics

Indications: 

1. Allogeneic hematopoietic stem cell transplantation

2.  Adenocarcinoma

3. Superficial papillary cancer of the urinary bladder. 
---
References
ADIENNE SA, [Revised on 15th June 2020] [Accessed on 23 Nov 2022] https://pdf.hres.ca/dpd_pm/00056680.PDF
Pfizer, US Food and Drug Administration, [Revised on Jan 2017] [Accessed on 23 Nov 2022] https://www.accessdata.fda.gov/drugsatfda_docs/label/2017/208264s000lbl.pdf
Edward Chu, Cancer Chemotherapy, Lange's Basic and Clinical Pharmacology, 14th Edition, 2018, 948-976.
KD Tripathi, Anticancer Drugs, Essentials of Medical Pharmacology, 8th Edition, 2019, 915-936.
---
Disclaimer
MrMed's primary intention is to ensure that its consumers get information that is reviewed by experts, accurate and trustworthy. The information and contents of this website are for informational purposes only. They are not intended to be a substitute for professional medical advice, diagnosis, or treatment. Please seek the advice of your doctor and discuss all your queries related to any disease or medicine. Do not disregard professional medical advice or delay in seeking it because of something you have read on MrMed. Our mission is to support, not replace, the doctor-patient relationship.
4000+ products
We maintain strict quality controls on all our partner retailers, so that you always get standard quality products.
Secure Payment
100% secure and trusted payment protection
Easy Return
We have a new and dynamic return window policy for medicines and healthcare items. Refer FAQs section for more details.