Want to know more?
Read Our Editorial Policy
Did you find this information helpful?
Tipanat 15mg Tablet
Prescription Required
Salt Composition : Trifluridine And Tipiracil
Manufacturer : NATCO PHARMA LTD
Origin of Medicine : India
20 Tablet(s) In A Bottle
---
Introduction to Tipanat 15mg Tablet
Tipanat 15mg tablet is an anticancer medication containing the two active constituents Trifluridine and Tipiracil. It is used to treat adults with colon and rectum cancer when it reaches the metastases stage (cancer has spread to other parts of the body) and when other treatments are unsuitable. Trifluridine inhibits the growth of cancer cells, whereas Tipiracil stops the Trifluridine from being broken down and helps it to work longer. Cancer is a condition in which the cells multiply uncontrolled and abnormally. This medicine is not recommended for adolescents and children under 18.
Do not consume this medicine if you are allergic to Tipanat 15mg or other ingredients. Before starting the treatment, notify your doctor if you have a problem with your kidney or liver and are lactose intolerant. This treatment may lead to side effects such as neutropenia (lowered WBC), anemia (reduced number of RBC), and gastrointestinal problems. Report your doctor if you experience any side effects or symptoms. Dose adjustment is needed in patients with a kidney condition. Inform your doctor if you are preganat or planning to get pregnant; this medicine may harm the unborn baby, so use contraception by both males and females during and after the treatment for six months. 
---
Uses of Tipanat 15mg Tablet
Metastatic colorectal cancer
---
Therapeutic Effects of Tipanat 15mg Tablet
Trifluridine interferes with the DNA synthesis of cancer cells and inhibits the growth of cancer cells. Tipiracil stops the body from breaking down Trifluridine and increases its exposure.
---
Interaction of Tipanat 15mg Tablet with other drugs
Inform your doctor about any prescribed medications, over-the-counter medicines, nutritional or vitamin supplements, and herbal products you take or have taken before the treatment. Certain medications, such as Zidovudine and others, may interact with Tipanat 15mg and cause undesirable side effects. 
---
More Information about Tipanat 15mg Tablet
Keep Tipanat 15mg tablets out of sight and reach of children.
Store at room temperature (20°C - 25°C).
---
How to consume Tipanat 15mg Tablet
Take Tipanat 15mg as advised by your physician. Usually, this medicine will be taken as a whole with a glass of water. Do not crush, chew, or open the medicine. Your physician will decide the correct dosage and duration based on age, body weight, and disease condition. Only stop taking this medicine if your doctor advises you to stop.
---
Safety Advices for Tipanat 15mg Tablet
Pregnancy
Tipanat 15mg is unsafe during pregnancy as it may harm the unborn baby. Report to your doctor if you are pregnant or think you may be pregnant or planning for the pregnancy before starting the treatment. Use effective contraception. 
Breast Feeding
Taking Tipanat 15mg while breastfeeding may be unsafe because it may affect the child. Do not breastfeed for at least four months after the treatment. Therefore, talk with your doctor to get more information.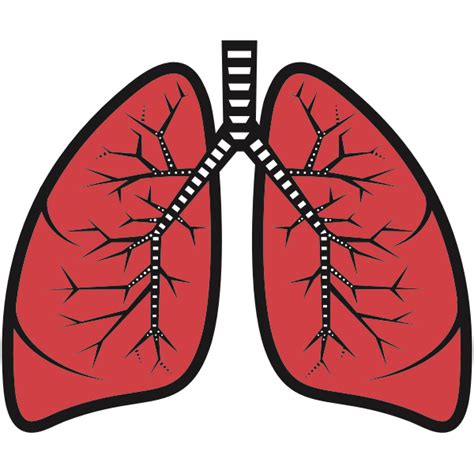 Lungs
It is unknown whether Tipanat 15mg is safe for patients with lung problems. Inform your physician if you have any lung disease before starting the treatment. Contact your doctor if you experience any lung-related symptoms.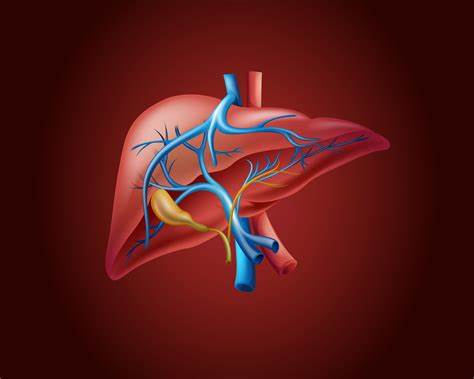 Liver
Inform your physician if you have liver problems because Tipanat 15mg should be used cautiously with this condition.
Alcohol
It is unknown whether consuming alcohol while taking a Tipanat 15mg tablet is safe. Please speak with your physician.
Driving
While taking Tipanat 15mg, driving or using machines is unsafe because it may affect your ability to concentrate and react. Talk to your doctor for more information. 
---
Side Effects of Tipanat 15mg Tablet
Side effects are unwanted symptoms caused by medicines. Even though all drugs cause side effects, not everyone gets them.
Serious
Low white blood cell count (fever, chills)
Anemia (shortness of breath, tiredness)
Diarrhea, vomiting, abdominal pain
Unusual bleeding or bruising
Severe gastrointestinal problem
Common
Lack of appetite
Nausea
Hair loss
Weight loss
Changes in taste
Constipation
Swelling in hands or feet or mucous membranes
Mouth pain
Itchy dry skin
A lower level of albumin
Increased bilirubin
Increase liver enzymes
---
Word of Advice
Notify your doctor if you are intolerant to sugar, as this medicine contains lactose. Your doctor may adjust the dosage if you are an inpatient with a kidney condition. Tipanat 15mg come in two strengths, usually given twice a day. Your doctor may take a blood test before each test. Discuss the effective contraception method with your doctor.  
---
FAQs
Q 1. Who should not take Tipanat 15mg?
Tipanat 15mg should not be taken by individuals allergic to any of its components. It should also be avoided by individuals with severely decreased bone marrow function (reduction in blood count), severe infections, or severe renal or hepatic impairment.
Q 2. Can Tipanat 15mg be taken with other medications?
Tipanat 15mg may interact with other medications, so it is important to inform your doctor of all the medications, vitamins, and supplements you are currently taking.
Q 3. Can Tipanat 15mg affect our immune system?
Tipanat 15mg is not known to affect the immune system directly, but it can indirectly affect it by reducing the number of white blood cells (WBC) in the body. This can increase the risk of infections.
Q 4. What should I do if I miss a dose of Tipanat 15mg?
If you miss a dose of Tipanat 15mg, take it as soon as you remember. Don't double dose to make up for a missed one.
Q 5. At what condition is dose adjustment needed for Tipanat 15mg?
If you are a patient with kidney disease, inform your doctor before starting the treatment because adjustment is needed in kidney-conditioned patients.
---
Fact Box of Tipanat 15mg Tablet
| | |
| --- | --- |
| Molecule Name: Trifluridine and Tipiracil | Therapeutic class: Antimetabolites |
| Pharmacological class: Thymidylate Synthetase Inhibitors  | Indications: Metastatic colorectal cancer |
---
Disclaimer
MrMed's primary intention is to ensure that its consumers get information that is reviewed by experts, accurate and trustworthy. The information and contents of this website are for informational purposes only. They are not intended to be a substitute for professional medical advice, diagnosis, or treatment. Please seek the advice of your doctor and discuss all your queries related to any disease or medicine. Do not disregard professional medical advice or delay in seeking it because of something you have read on MrMed. Our mission is to support, not replace, the doctor-patient relationship.
4000+ products
We maintain strict quality controls on all our partner retailers, so that you always get standard quality products.
Secure Payment
100% secure and trusted payment protection
Easy Return
We have a new and dynamic return window policy for medicines and healthcare items. Refer FAQs section for more details.