Want to know more?
Read Our Editorial Policy
Did you find this information helpful?
Vianca Tablet 30's
Prescription Required
Salt Composition : Efavirenz,lamivudine,tenofovir Disoproxil Fumarate
Manufacturer : EMCURE PHARMACEUTICALS LTD
Origin of Medicine : India
30 Tablet(s) In A Bottle
---
Introduction to Vianca Tablet 30's
Vianca tablet contains the active substance called Efavirenz, Lamivudine, Tenofovir Disoproxil Fumarate. Efavirenz is an antiretroviral family in the class of medications called nonnucleoside reverse transcriptase inhibitors (NNRTIs). Whereas, Lamivudine and Tenofovir Disoproxil Fumarate is an antiretroviral or antiviral medicine belonging to the class of medications called nucleotide reverse transcriptase inhibitors (NRTI). 
Do not take Vianca if you are allergic to Efavirenz, Lamivudine, Tenofovir Disoproxil Fumarate, or its other medical ingredients. Patients diagnosed with pancreatitis or at risk of pancreatitis should take this combination of medicine cautiously. During this treatment, your doctor may periodically monitor your blood counts, bone mineral density, and liver and kidney parameters to prevent serious complications. Report to your doctor if you have or had a history of heart failure (QT prolongation), seizures, mental health issues, pancreatitis (inflammation in the pancreas), bone disease (osteonecrosis - the death of bone tissue), fractures, liver (chronic hepatitis B or C), or kidney problems. 
Inform your doctor if you are planning to get pregnant or think you may be pregnant. Breastfeeding is not recommended while taking Vianca, due to the potential transmission of HIV from the mother to the baby.
---
Uses of Vianca Tablet 30's
Treatment of HIV infections
---
Therapeutic Effects of Vianca Tablet 30's
The reverse transcriptase enzyme produces copies of the DNA of HIV. Lamivudine and Tenofovir are Nucleoside reverse transcriptase inhibitors. Efavirenz is a Nonnucleoside Reverse Transcriptase Inhibitor that directly inhibits the enzyme reverse transcriptase. This blocks the replication and reproduction of the virus.
---
Interaction of Vianca Tablet 30's with other drugs
Inform your healthcare provider about all the medicines you take, including prescription medications, over-the-counter medications, nutritional and vitamin supplements, and herbal products. Certain medications interact with Vianca and reduce its effectiveness by causing undesirable side effects.
---
More Information about Vianca Tablet 30's
Store at 30°C.
Protect the medicine from light and excessive moisture.
Keep the medicine out of reach of children and pets.
---
How to consume Vianca Tablet 30's
It is an orally available prescription drug. Your doctor will decide the dose and duration of Vianca tablet based on the disease condition and other factors. Always take this medicine as prescribed by your doctor. Take the tablet at the same time. Do not take an additional dose to compensate for the missed dose.
---
Safety Advices for Vianca Tablet 30's
Pregnancy
Notify your healthcare professional if you are pregnant or planning to have a baby think you may be pregnant. Your physician will conduct regular tests to monitor the development of your child. Ask for suggestions before taking the Vianca tablet.
Breast Feeding
It is unsafe to breastfeed if you are with HIV infection. Consult your doctor for more information about Vianca tablet.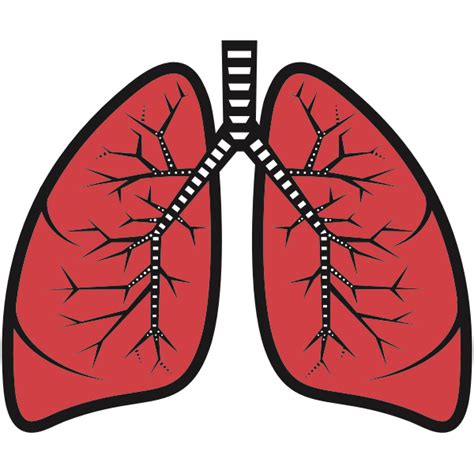 Lungs
It is unknown whether Vianca  tablet is safe for patients with lung problems. Inform your physician if you have any lung disease before starting the treatment. Contact your doctor if you experience any lung-related symptoms.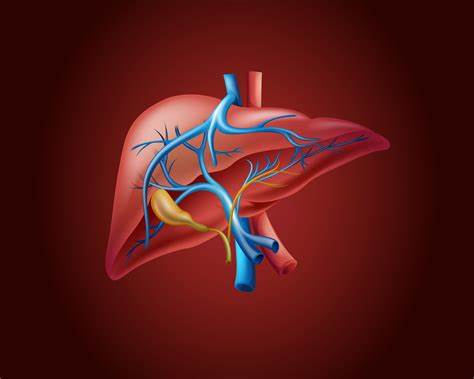 Liver
Inform your physician about any underlying liver disorders before taking Vianca tablet should be used cautiously in liver disease patients. Your doctor may monitor your liver enzymes. Consult your physician before taking this medicine.
Alcohol
Do not consume alcohol while taking the Vianca  tablet, as this injection may cause drowsiness with alcohol.
Driving
It is unsafe to drive while taking Vianca  tablet because this medicine might cause vision problems and tiredness, so avoid driving and operating machinery during this treatment.
---
Side Effects of Vianca Tablet 30's
Side effects are unwanted symptoms caused by medicines. Even though all drugs cause side effects, not everyone gets them.
Serious:
Rapid breathing
Drowsiness
Nausea, vomiting, and stomach pain
Severe allergic reactions
Severe mood disturbances, depression, and suicidal thoughts
Confusion, forgetfulness, seizures, and tremor
Liver toxicity
Kidney damage
Autoimmune disorders
Common:
Bloating, flatulence
Headache
Sleeplessness
Skin reactions
Wheezing, swelling, or lightheadedness
Hair loss
Diarrhea
Bone disorders
Weakness
Anemia
---
Word of Advice
Inform your doctor about your underlying infections. If you have advanced HIV (AIDS), you may develop signs of infection and inflammation or worsen the signs of an existing infection once treatment is started. Report your doctor for side effects. It is mandatory to tell your medical professional if you are consuming other medicines that may damage your kidneys. Always consume the dose recommended by your doctor. Vianca tablet does not reduce the risk of transmitting HIV to others via sexual contact or blood contamination. You must continue the medication to avoid this complication.
---
FAQs
Q 1. What should you not take with Vianca tablet?
It is not recommended to take Vianca tablet with other HIV medications. Tell your healthcare provider if you are taking other medications, over-the-counter drugs, vitamins, or herbal supplements.
Q 2. How can Vianca Tablets be stored?
Store Vianca tablets below 30°C in its original container, away from the reach of children.
Q 3. What should you do if you miss a dose of Vianca Tablet?
If you missed a dose ofVianca Tablet, take one tablet as soon as you remember. However, if it is almost time for your next dose, skip this dose and take your next dose as per schedule. Do not take two doses to compensate for the missed dose.
Q 4. What are the required laboratory parameters before taking Vianca treatment?
If you are an adolescent or adult of childbearing potential, your healthcare provider will perform a pregnancy test before prescribing this treatment. Other prominent tests include HBV infection, serum creatinine, estimated creatinine clearance, urine glucose, and urine protein.
Q 5. How do you know if you are hypersensitive to Vianca?
Watch out for symptoms like severe rash, Steven's Johnsons syndrome, and swelling of the face or lips, and immediately reach out to your healthcare provider if you experience any of these symptoms.
---
Fact Box of Vianca Tablet 30's
Molecule name: Efavirenz, Lamivudine, Tenofovir disoproxil fumarate 

Therapeutic class:  Antiretroviral 

Pharmacological class: 

1. Nucleoside reverse transcriptase inhibitors (NRTIs)

2. Nonnucleoside reverse transcriptase inhibitors (NNRTIs)

Indications: Human Immunodeficiency Virus (HIV-1) infection
---
Disclaimer
MrMed's primary intention is to ensure that its consumers get information that is reviewed by experts, accurate and trustworthy. The information and contents of this website are for informational purposes only. They are not intended to be a substitute for professional medical advice, diagnosis, or treatment. Please seek the advice of your doctor and discuss all your queries related to any disease or medicine. Do not disregard professional medical advice or delay in seeking it because of something you have read on MrMed. Our mission is to support, not replace, the doctor-patient relationship.
4000+ products
We maintain strict quality controls on all our partner retailers, so that you always get standard quality products.
Secure Payment
100% secure and trusted payment protection
Easy Return
We have a new and dynamic return window policy for medicines and healthcare items. Refer FAQs section for more details.