Want to know more?
Read Our Editorial Policy
Did you find this information helpful?
Brace Q10 Tablet
Salt Composition : Co-enzyme Q10
Manufacturer : WEMBRACE BIOPHARMA PVT LTD
Origin of Medicine : India
10 Tablet(s) In A Strip
---
Introduction to Brace Q10 Tablet
Brace Q10 Tablet is a dietary supplement containing the active ingredient Brace Q10 Tablet. It mainly supports heart health. Brace Q10 Tablet is a natural cell energy producer and antioxidant, benefiting heart, energy, and brain function.
This drug is contraindicated in individuals with known hypersensitivity or allergy to it or its component. Most of the side effects resolve on their own, but if the symptoms prolong for a longer duration of time, consult the doctor.  Before using Brace Q10 Tablet, consulting with a physician or dietitian for personalized advice is highly recommended. They can assess your dietary needs, medical history, and goals to determine if this dietary supplement is appropriate for you and provide basic information on its usage and potential benefits.
Adhering to the suggested dosage helps ensure safe and effective use of the product. It is unknown if Brace Q10 Tablet interferes with pregnancy or breastfeeding. Hence, telling your physician if you are pregnant, think you could be pregnant, breastfeeding, or planning to have a baby is advisable. Stay within the recommended daily usage. 
---
Therapeutic Effects of Brace Q10 Tablet
Brace Q10 Tablet facilitates cellular energy production, especially in organs with high energy demands, such as the heart. By providing energy to the heart muscle, this drug supports its proper functioning and overall cardiovascular health.
---
Interaction of Brace Q10 Tablet with other drugs
Inform your physician about all your medicines, including prescription, over-the-counter, nutritional, supplements, and herbal products. Certain medications interact with Brace Q10 Tablet, reducing its effectiveness by causing undesirable side effects.
---
More Information about Brace Q10 Tablet
Keep the Brace Q10 Tablet out of reach of children and pets.
Store in a dry place away from direct sunlight.
---
How to consume Brace Q10 Tablet
Take the Brace Q10 Tablet as advised by your physician. Do not chew or break the medicine. Your physician will decide the correct dosage and duration based on age, body weight, and disease condition. Only stop taking the tablet if your doctor advises you to stop.
---
Safety Advices for Brace Q10 Tablet
Pregnancy
Brace Q10 Tablet is not recommended during pregnancy. Inform your physician if you are pregnant and planning for pregnancy during the treatment. 
Breast Feeding
Brace Q10 Tablet is not recommended during breastfeeding. Inform your physician if you are a nursing mother.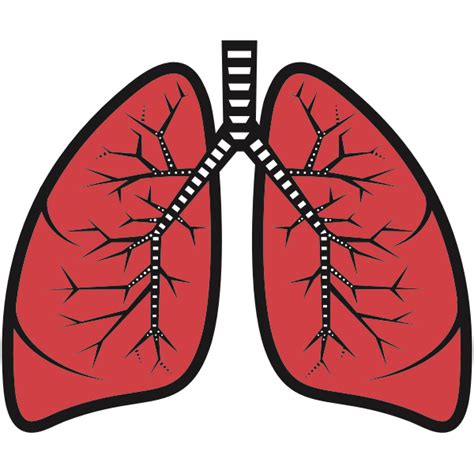 Lungs
It is unknown whether Brace Q10 Tablet is safe for patients with lung problems. Inform your physician if you have lung disease before starting the treatment.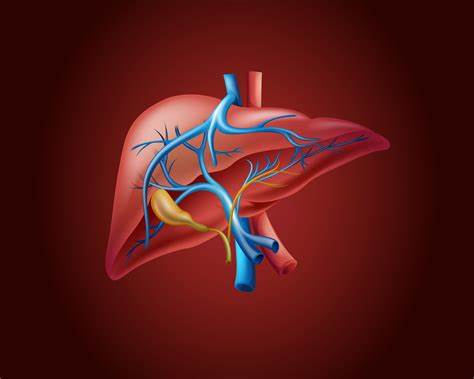 Liver
Limited information on using Brace Q10 Tablet in patients with liver problems is available. Inform your physician if you have any liver diseases before initiating the treatment. 
Alcohol
It is unknown whether consuming alcohol interacts with the Brace Q10 Tablet. Please consult your doctor for more advice.
Driving
Brace Q10 Tablet is not known to interfere with your ability to drive or handle machines. Consult your doctor for more advice.
---
Side Effects of Brace Q10 Tablet
Side effects are unwanted symptoms caused by medicines. Even though all drugs cause side effects, not everyone gets them. Brace Q10 Tablet is generally safe and won't cause any side effects. However, consult your physician for more advice if you experience uncommon side effects.
---
Word of Advice
It's important to follow the recommended dosage and any instructions on the product packaging. If you have any doubts or questions about taking Brace Q10 Tablet, it's best to consult a physician or refer to the product packaging for guidance. Once opened, the container should be kept closed with a provided lid and cap tightly after each use. Avoid contamination during preparation and use.
---
FAQs
Q 1. What are Brace Q10 Tablet Tablets used for?
Brace Q10 Tablet Tablets are indicated to support heart health, oral health, and skin health. They also help increase stamina and physical performance by providing energy to the body.
Q 2. Can Brace Q10 Tablet promote oral health?
Brace Q10 Tablet's antioxidant properties may support gum health and oral tissue integrity by reducing inflammation and protecting against oxidative damage.
Q 3. What are the benefits of Brace Q10 Tablet for the skin?
As an antioxidant, Brace Q10 Tablet may help protect the skin from free radical damage, potentially reducing the appearance of fine lines and wrinkles and supporting a youthful complexion.
Q 4. Does Brace Q10 Tablet increase energy and stamina?
Yes, Brace Q10 Tablet plays a role in the production of ATP, the primary energy molecule in the body. By supporting energy production, Brace Q10 Tablet may contribute to increased stamina and improved physical performance.
Q 5. Are there any side effects of Brace Q10 Tablet?
Brace Q10 Tablet can still have severe side effects, especially if taken in excessive amounts or if an individual has specific sensitivities or allergies to any ingredients. Consult your doctor for more advice.
---
Fact Box of Brace Q10 Tablet
| | |
| --- | --- |
| Molecule name: Coenzyme Q10 | Therapeutic class: Dietary Supplement |
| Pharmacological class: Supplements | Indications: Supports heart health |
---
References
Steadfast Medishield, [Revised on 2018] [Accessed on 31st July 2023], https://www.steadfast.co.in/costead/
Nature's Best, [Revised on Dec 2015] [Accessed on 31st July 2023], https://www.naturesbest.co.uk/images/pharmacypdf/729.pdf
Cathi E. Dennehy, Candy Tsourounis, Dietary Supplements & Herbal Medications, Lange's Basic and Clinical Pharmacology, 14th Edition, 2018, 1131-1145.
---
Disclaimer
MrMed's primary intention is to ensure that its consumers get information that is reviewed by experts, accurate and trustworthy. The information and contents of this website are for informational purposes only. They are not intended to be a substitute for professional medical advice, diagnosis, or treatment. Please seek the advice of your doctor and discuss all your queries related to any disease or medicine. Do not disregard professional medical advice or delay in seeking it because of something you have read on MrMed. Our mission is to support, not replace, the doctor-patient relationship.
4000+ products
We maintain strict quality controls on all our partner retailers, so that you always get standard quality products.
Secure Payment
100% secure and trusted payment protection
Easy Return
We have a new and dynamic return window policy for medicines and healthcare items. Refer FAQs section for more details.