Want to know more?
Read Our Editorial Policy
Did you find this information helpful?
Kindsave Tablet
Salt Composition : Acetylcysteine,taurine
Manufacturer : BIOKINDLE LIFESCIENCES PVT LTD
Origin of Medicine : India
10 Tablet(s) In A Strip
---
Introduction to Kindsave Tablet
Kindsave Tablet is a medication that contains two active ingredients Acetylcysteine,Taurine. It is used in the treatment of diabetic kidney disease, a condition that can occur as a result of diabetes or a sudden increase in blood sugar levels. If left untreated, diabetic kidney disease can progress to kidney failure. This drug is commonly used to treat lung diseases such as chronic bronchitis, as it helps break down and thin mucus in the airways, making it easier to cough up. Additionally, Acetylcysteine acts as a protective agent against certain pharmaceutical drugs, such as paracetamol (acetaminophen), by helping to prevent liver damage caused by overdose or toxicity.
This drug is contraindicated in individuals with known hypersensitivity or allergy to it or its component. The use of Kindsave Tablet should be avoided with topical antibiotics for the relief of dry eye syndrome. Combining this medicine with topical antibiotics can increase the risk of severe adverse reactions. It is important to consult your physician to determine the appropriate treatment options for keratoconjunctivitis and dry eye syndrome.
It is important to note that this medicine is not recommended for use in patients experiencing a severe and sudden asthma attack. During treatment with this medicine, asthma patients should be closely monitored. Notify your physician if you develop any symptoms related to it. Inform your doctor of any heart, thyroid, kidney, or liver disease. Your physician may prescribe you a low dose and perform regular blood tests. It is generally recommended to avoid using Kindsave Tablet during pregnancy and breastfeeding unless it is necessary.
---
Uses of Kindsave Tablet
Treatment of diabetic kidney disease
---
Therapeutic Effects of Kindsave Tablet
Acetylcysteine and Taurine work by slowing down the process of kidney cell damage and improving kidney function. These tablets are particularly beneficial in preventing the progression of microalbuminuria (the presence of small amounts of albumin in the urine) in patients with diabetic kidney disease.
---
Interaction of Kindsave Tablet with other drugs
Inform your physician about any prescribed medications, over-the-counter medicines, nutritional or vitamin supplements, and ayurvedic products you have taken before the treatment. Certain medications may interact with  Kindsave Tablet and cause undesirable side effects.
---
More Information about Kindsave Tablet
Keep out of sight and reach of pets and children
Store Kindsave Tablet protected from light at a temperature not exceeding 30°C.
---
How to consume Kindsave Tablet
Take the Kindsave Tablet as advised by your physician. Do not crush, chew, or open the medicine. Your physician will decide the correct dosage and duration based on age, body weight, and disease condition. Only stop taking the tablet if your doctor advises you to stop.
---
Safety Advices for Kindsave Tablet
Pregnancy
 Kindsave Tablet should be taken if it is necessary during pregnancy. Report to your doctor if you are pregnant, suspecting, or planning for the pregnancy before starting the treatment. 
Breast Feeding
Kindsave Tablet should be taken if it is necessary during breastfeeding.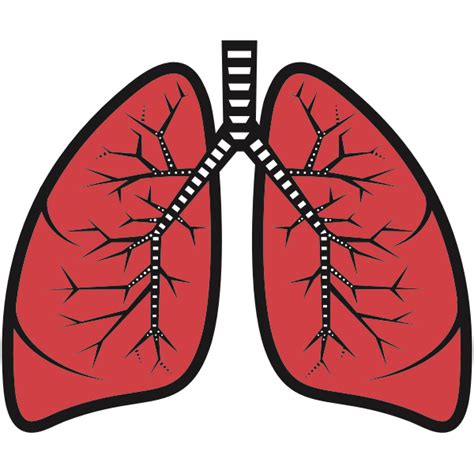 Lungs
Kindsave Tablet is safe for patients with lung problems. Consult your doctor for more advice.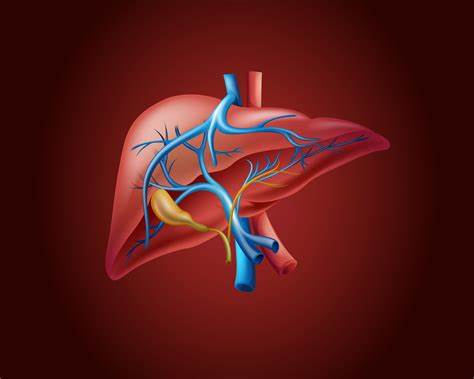 Liver
Whether  Kindsave Tablet is safe for patients with liver problems is unknown. Consult your doctor for more information.
Alcohol
It is unknown whether consuming alcohol while taking an  Kindsave Tablet is safe. Please speak with your physician.
Driving
It is unknown whether  Kindsave Tablet alters driving ability. Consult with your doctor for more advice.
---
Side Effects of Kindsave Tablet
Side Effects are unwanted symptoms caused by medicines. Although all medicines cause side effects, not everyone gets them.
Serious
Skin irritation and rashes
Throat irritation
Chest tightness
Hives and wheezing
Blood in cough
Swelling and soreness inside the mouth
Common
Nausea
Vomiting
Diarrhoea
Fever
Runny nose
Abdominal pain
Pain at the site of injection
Breathing difficulty
Drowsiness
---
Word of Advice
If you have diabetes, regularly monitor your blood sugar levels while taking the medication, as it may interfere with your blood glucose levels. Ensure you maintain adequate hydration throughout the treatment, as both  Kindsave Tablet may impact fluid balance in the body. If the medication is part of a broader treatment plan for diabetic kidney disease or other conditions, follow any lifestyle changes your physician recommends, such as dietary modifications and exercise routines.
---
FAQs
Q 1. What is the role of Taurine in Kindsave Tablet?
Taurine is one of the active ingredients in Kindsave Tablet. In this combination, Taurine and Acetylcysteine, help slow the progression of diabetic kidney disease by gradually improving kidney function and preventing further kidney cell damage.
Q 2. Can Kindsave Tablet be used to treat lung diseases like chronic bronchitis?
Yes, Acetylcysteine is used to treat lung diseases such as chronic bronchitis due to its mucolytic properties. However, it is essential to note that Kindsave Tablet are specifically indicated for diabetic kidney disease and should only be used for that purpose.
Q 3. Are there any side effects of using Kindsave Tablet?
Like all medications, Kindsave Tablet may cause side effects in some individuals which include nausea, vomiting, or mild stomach upset. If you experience any severe or persistent side effects, contact your physician for more advice.
Q 4. Can Kindsave Tablet be taken during pregnancy or while breastfeeding?
It is essential to consult your doctor before taking Kindsave Tablet if you are pregnant, planning to become pregnant, or breastfeeding. Your doctor will assess the potential risks and benefits and determine if it is safe for you.
Q 5. Can Kindsave Tablet prevent diabetic kidney disease from occurring?
Kindsave Tablet is primarily used to slow down the progression of diabetic kidney disease in individuals already diagnosed with the condition. It is not intended as a preventive measure for diabetic kidney disease.
Q 6. Can I adjust the dosage of Kindsave Tablet on my own?
No, you should never adjust the dosage of Kindsave Tablet or any other medication on your own. Always follow your doctor's prescribed dosage and instructions.
---
Fact Box of Kindsave Tablet
Molecule Name: Acetylcysteine,Taurine 

Therapeutic class:  Antidiabetic

Pharmacological class: 

1. Acetylcysteine- Mucolytic agents

2. Taurine- Amino sulfonic acid derivative

Indications: Treatment of diabetic kidney disease
---
References
Hospimax, [Accessed on 5th August 2023], http://www.hospimax.com/formulation/Alcysta%20website%20content.pdf
La Renon Healthcare Pvt. Ltd, [Accessed on 5th August 2023], https://www.larenon.com/wp-content/uploads/2019/07/3.-Soihenz.pdf
J. Goddard, A.N. Turner, Kidney, and urinary tract disease, Davidson's Principles & Practice of Medicine, 22nd Edition, 2014, 461-523.
E.R. Pearson, R.J. McCrimmon, Diabetes mellitus, Davidson's Principles & Practice of Medicine, 22nd Edition, 2014, 797-836.
---
Disclaimer
MrMed's primary intention is to ensure that its consumers get information that is reviewed by experts, accurate and trustworthy. The information and contents of this website are for informational purposes only. They are not intended to be a substitute for professional medical advice, diagnosis, or treatment. Please seek the advice of your doctor and discuss all your queries related to any disease or medicine. Do not disregard professional medical advice or delay in seeking it because of something you have read on MrMed. Our mission is to support, not replace, the doctor-patient relationship.
4000+ products
We maintain strict quality controls on all our partner retailers, so that you always get standard quality products.
Secure Payment
100% secure and trusted payment protection
Easy Return
We have a new and dynamic return window policy for medicines and healthcare items. Refer FAQs section for more details.